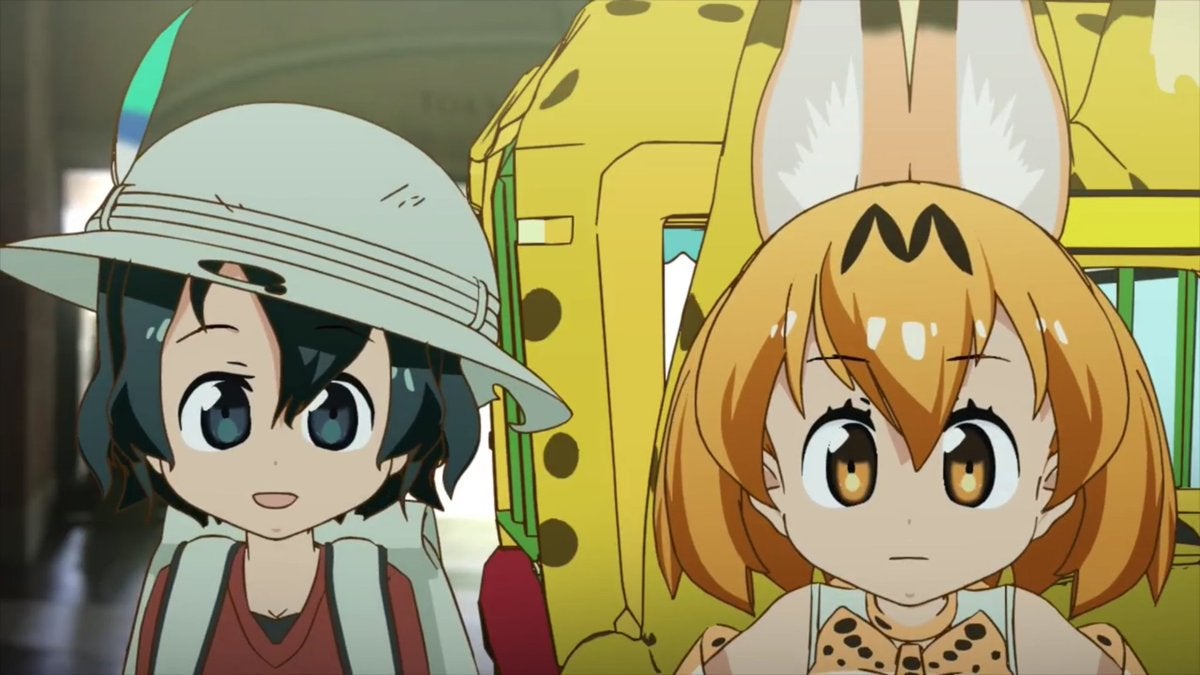 Just as anime director Tatsuki accepted an anime of the year award for Kemono Friends, the show's producer took Twitter to announce its creators would not be back, bringing to an end this year's biggest anime controversy. 
Lead image: Crunchyroll
Tatsuki was pulled from the second season of Kemono Friends, the unexpected hit that he wrote and directed. Fans protested and complained. One even shaved his head.
The staff-change decision was contentious, and among Kemono Friends' viewers, is likely to remain so.
Originally a mobile game, Kemono Friends follows of the adventures of animals anthropomorphized into anime girls. Since it's January 2017 debut, the anime has racked up millions of views on NicoNico, with the first episode surpassing a record-breaking ten million views.
突然ですが、けものフレンズのアニメから外れる事になりました。ざっくりカドカワさん方面よりのお達しみたいです。すみません、僕もとても残念です

— たつき/irodori (@irodori7) September 25, 2017
"It's sudden, but I have been removed from Kemono Friends," Tatsuki wrote in a tweet (above) that has been retweeted over 300,000 times. He added that he had received notice from Kadokawa. "I'm sorry," he wrote, "I'm also extremely disappointed."
Kadokawa, the company in charge, issued a statement explaining why Tatsuki was taken off the second season:
For Friends not in Japan, I summarized the statement by KADOKAWA on Tatsuki's leaving from Kemono Friends.#kemonofriends #Tatsuki #KADOKAWA pic.twitter.com/cKwL1Rrxvi

— はゃゃ (@hayaya0126) September 27, 2017
In October, Kadokawa honcho Shinichiro Inoue announced on Twitter that he was in talks about the issue and the show's future. 
Today, Kemono Friends producer and Yaoyorozu exec Yoshitada Fukuhara wrote on Twitter that negotiations had failed. "This will be a final report regarding being pulled from the second season, but we were unable to overturn [that decision]," he wrote. "We tackled it with all our might, but we were defeated, and I'm truly sorry for being unable to make that happen." 
Fukuhara also added permission was granted for the disputed Kemono Friends use, even getting the ok from character designer Mine Yoshizaki for a Comiket doujin, which makes the decision to remove Tatsuki and his team even more oblique.