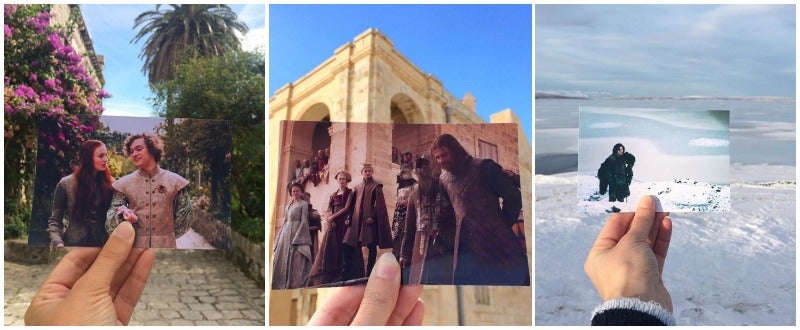 While Game of Thrones relies heavily on CG effects, it also uses a ton of real-world locations to bring places such as King's Landing to life.
[Images: Andrea David | Filmtourismus]
Blogger Andrea David of Filmtourismus travels around the globe, taking snaps of locations from a variety of movies and TV shows. Her Game of Thrones comparison photos show how places such as Palácio de San Anton in Malta, Audley Castle in Northern Ireland, and Trsteno Arboretum in Croatia have appeared in the hit show.
Have a look at David's Instagram account for more real-world locations.