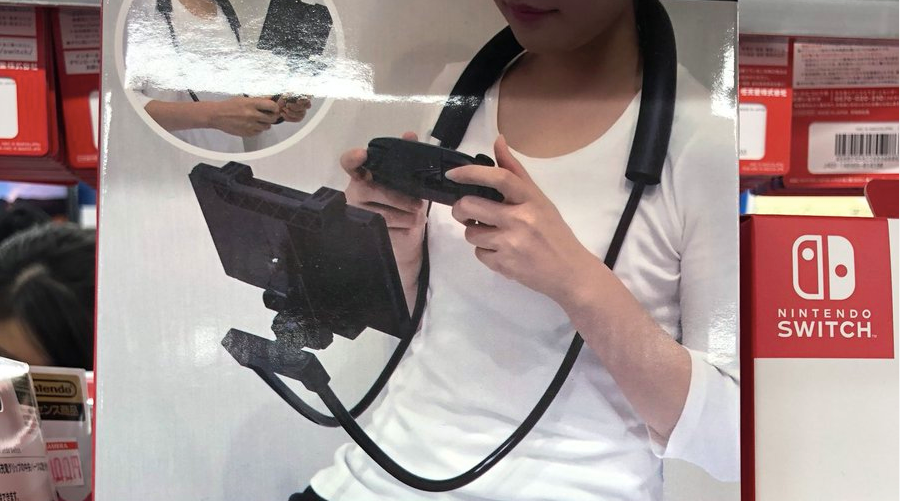 [Image: Jkooza]
This is the "Comfortable Hands Free Stand" for the Nintendo Switch. It is ridiculous.
As spotted by game developer Jake Kazdal of 17-Bit in Kyoto, this third-party Nintendo Switch harness thing.
When you need to Nintendo Switch, harder. pic.twitter.com/IR5aEYDh9B

— Jake Kazdal (@Jkooza) January 2, 2018
I could see maybe someone using this in the privacy of their own home, but outside? In public?