Oscar-winning screenwriter John Ridley has been writing an excellent politically-charged superhero story in The American Way: Those Above and Those Below. For his next DC project, he's going to get inside the heads of heroes such as John Stewart, Renee Montoya and Katana to see what it feels like to be a superhero when you aren't just another white guy.

Image: DC Comics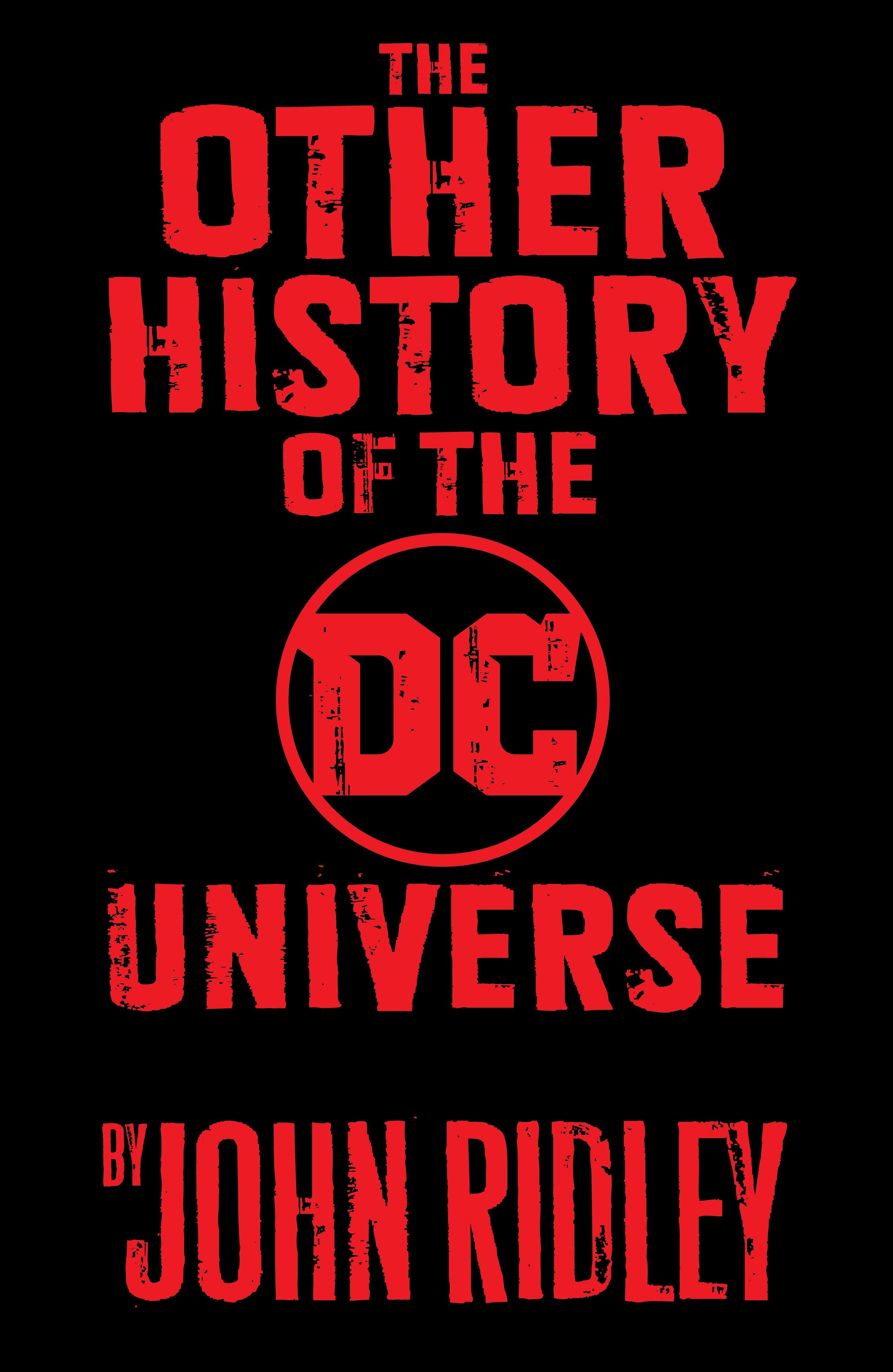 Announced today, the new series Ridley will be writing is called The Other History of the DC Universe. Here's the press release:
Today, DC announces Oscar-winning screenwriter John Ridley (12 Years a Slave, Let It Fall) will examine the DC mythology with a compelling new literary comics miniseries, THE OTHER HISTORY OF THE DC UNIVERSE. The story will analyse iconic DC moments and chart sociopolitical gains through the perspectives of DC Super Heroes who come from traditionally disenfranchised groups, including John Stewart, Extraño, Vixen, Supergirl, Katana and Rene Montoya among others. At its core, the series focuses on the lives of those behind the costumes, and their endeavours to overcome real-world issues.

"I could not be more excited by the opportunity to excavate the canon of the DC Universe through a vast array of characters who've earned their seat at the table," explains Ridley. "I'm very impressed with DC's commitment to making their history as reverent and urgent as it is engaging and entertaining for all its many fans."

THE OTHER HISTORY OF THE DC UNIVERSE isn't about saving the world, it's about having the strength to simply be who you are.

Ridley will discuss his latest project for the first time this weekend on DC in D.C.'s "The Many Shades of Heroism: DC Heroes Through the African-American Lens" panel. DC in D.C. is a landmark pop culture event illuminating the story of America and current issues through the lens of comics and Super Heroes. Tune in via the live stream on Saturday, January 13, at 11 a.m. ET [Sunday, January 14 at 3AM AEDT] on the DC YouTube channel and follow along in the conversation on social media with #dcindc2018.

The new miniseries is slated to launch in winter 2018 [summer in Australia], following Ridley's current run at Vertigo with THE AMERICAN WAY: THOSE ABOVE AND THOSE BELOW. Additional details will be provided over the coming months – check dccomics.com for updates.
Ridley's current American Way project is the sequel to a 2006 miniseries and has looked at how living with racism and political oppression affects the motivations of people with superpowers. If The Other History of the DC Universe channels that same ethos, it should be a very fresh and energetic look at characters who've stood apart from their peers.