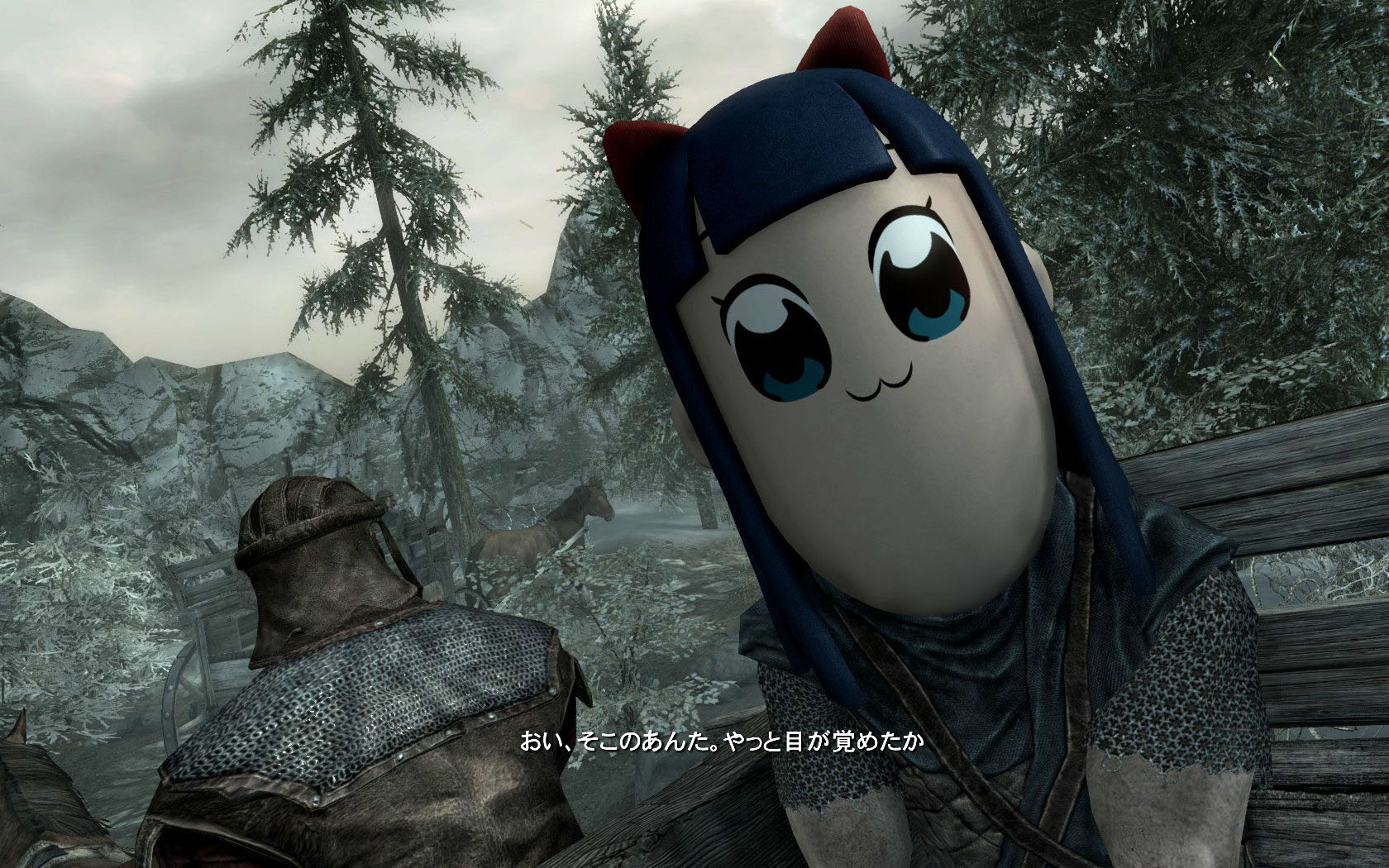 Since anime Pop Team Epic recently featured a Skyrim reference, someone decided to go ahead and make the inevitable happen by modding Pop Team Epic into the game.
Here is the nod in the Pop Team Epic anime.
WTF?! ????????#skyrim in #popteamepic pic.twitter.com/NH0Z6fCU1o

— kim'chii (@yuuminchii) January 13, 2018
And the ensuing mod.
【Skyrim MOD】Pop Team Epic Helmet
Skyrim SEにポプテピピック風の「ヘルメット」を追加するMODです。
コンソール必須。オプションファイルと入れ替えるとオープニングを再現できます。お楽しみくだされ。https://t.co/6Hxm8tiN1X pic.twitter.com/czi1cEO7cc

— ひげよし (@HIGEYOSI360) January 17, 2018
Created by modder Higeyoshi, have at look at Skyrim's opening sequence with the Pop Team Epic girls.