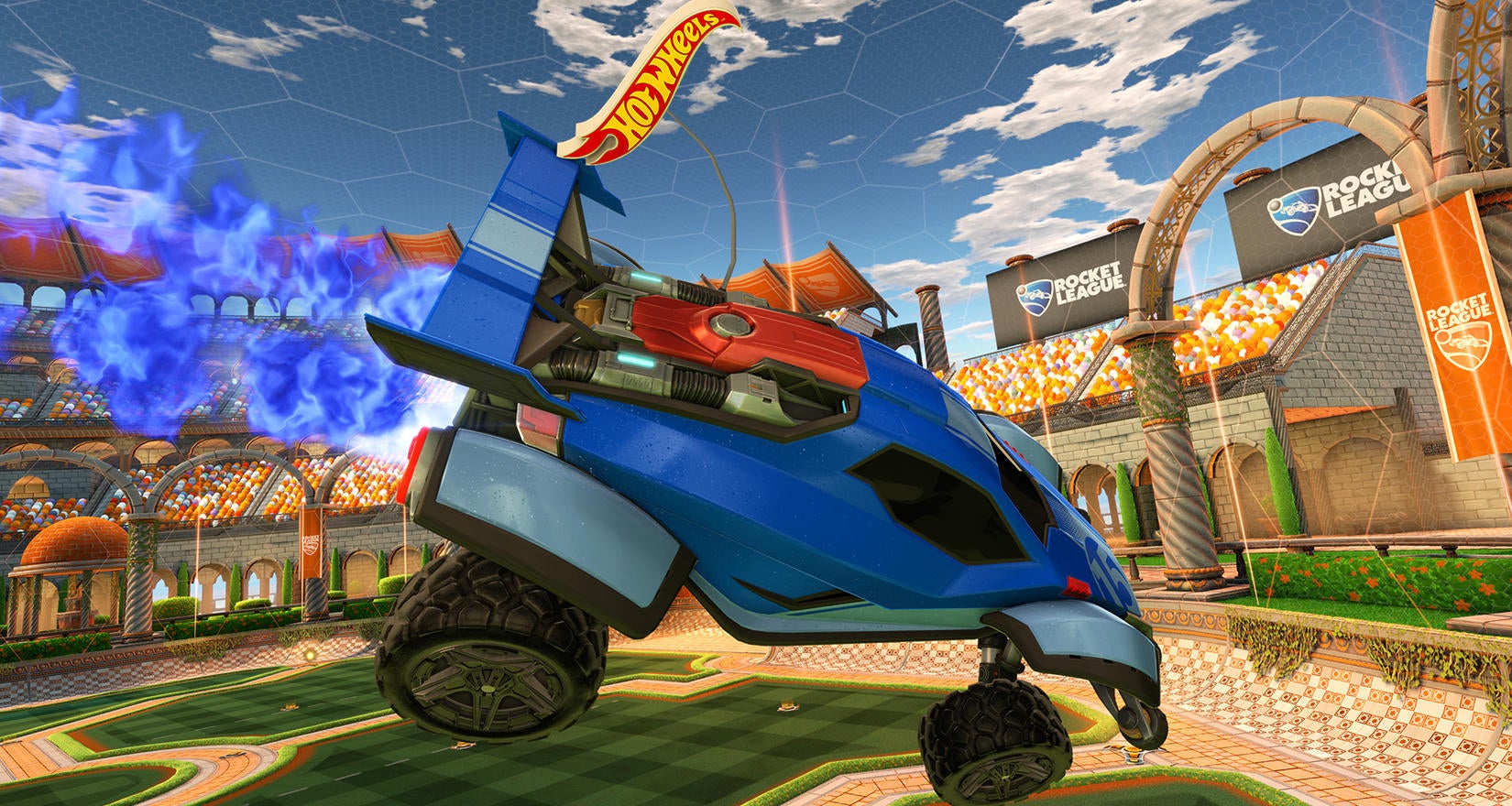 Last year, Rocket League developer Psyonix added iconic Hot Wheels vehicles to its popular car soccer video game. This year, Hot Wheels returns the favour, recreating the video game in miniature with the Hot Wheels Rocket League RC Rivals Set.
While I would have been satisfied with a couple of traditional Hot Wheels cars and a marble, the RC Rivals set is all sorts of fancy. It comes with a tiny stadium with infrared sensors in the goals and LCD scoreboards. The game ball transmits an IR signal, so when the ball passes through the goal, the entire thing explodes. Or the score ticks up one. Probably the last thing.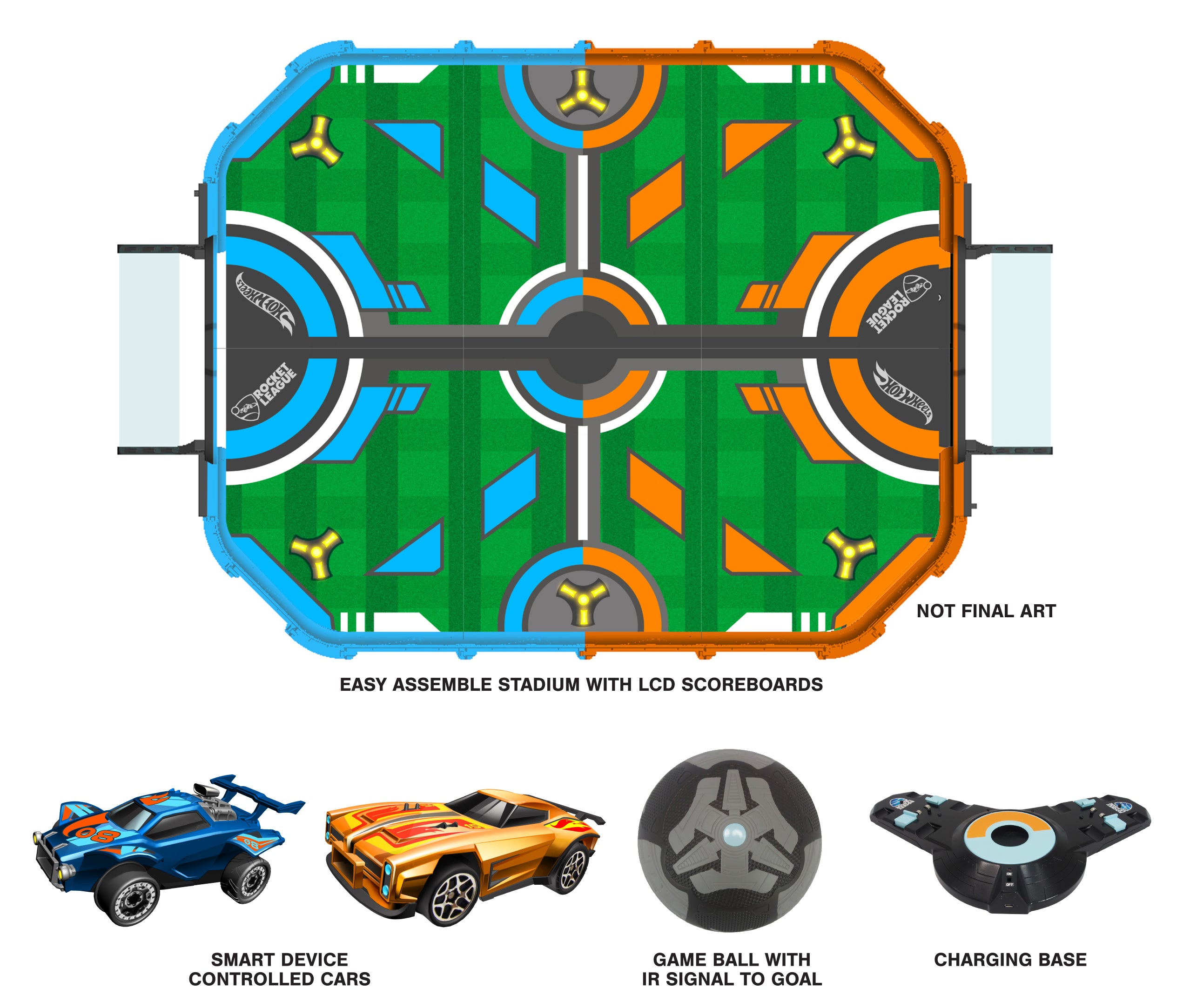 Hopefully this version will allow PlayStation 4 owners to play with everybody else, but we can't be sure.
Best of all, the set comes with Bluetooth-connected Octane and Dominus battle cars, which players can control with their phone or tablet. Hopefully there'll be additional cars to purchase, so players can get a four-on-four battle going. And while the cars aren't likely to jump, that's nothing some well-placed firecrackers can't fix.
I like it. These two brands were made for each other, and it looks as though Mattel and Psyonix have big things planned, including more Hot Wheels DLC for the video game portion of the partnership.
"We're thrilled to further our partnership with Hot Wheels and bring Rocket League to life with this upcoming toy set," said Jeremy Dunham, Psyonix's vice president of publishing, via official announcement. "But that's just the beginning of what we have planned. You can expect to see some really, really cool things come out of our new Hot Wheels alliance."
The Hot Wheels Rocket League RC Rivals Set is due in stores this spring. No Australian price yet, but it'll run you $US179.99 ($229) in the US - quite a bit more than a copy of Rocket League.