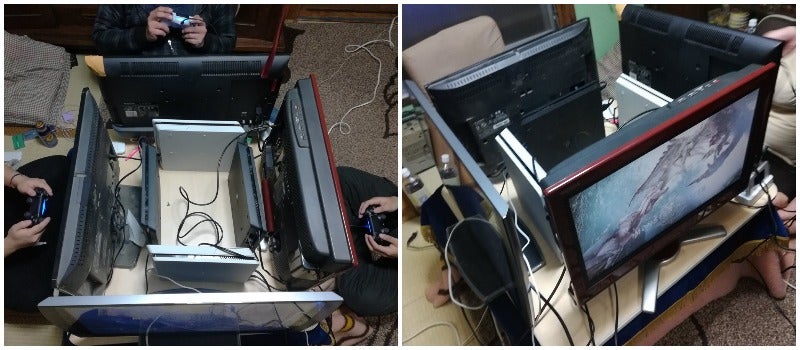 [Images: Marutirun]
In Japan, one of the things that made Monster Hunter so popular on the PSP was its local play. People would get together with their PSPs and play. It's a bit trickier with Monster Hunter: World, but not impossible.
Just get four televisions and four PS4s, and then put them together like Twitter user Marutirun did.
モンハンって集まって一狩りするものだって教育されたのでこうなりました。 pic.twitter.com/VimfmPOGn5

— まるちる (@marutirun) February 11, 2018
Well done.