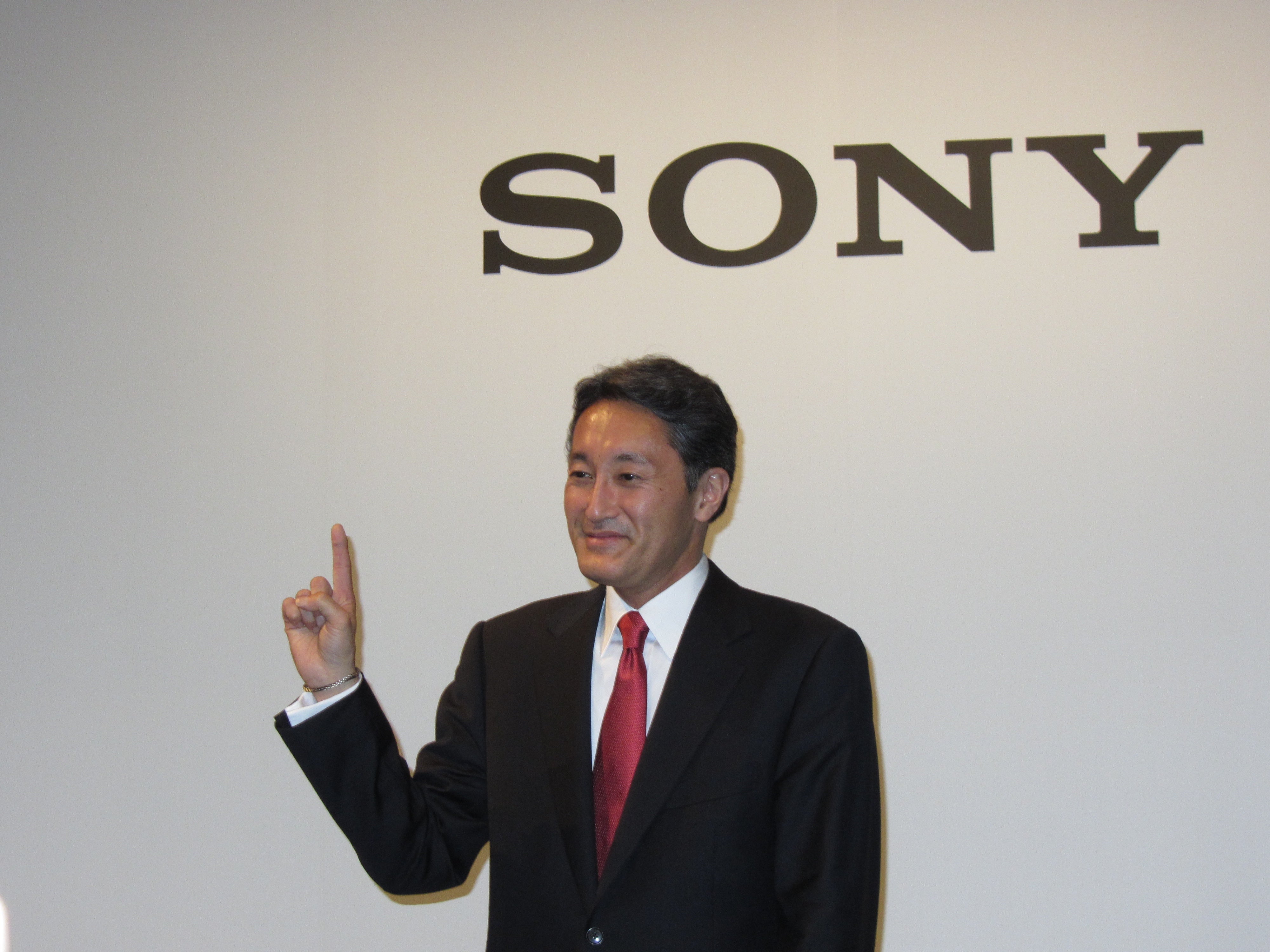 This April, Kaz Hirai will step down as Sony CEO in a management transition he proposed to the Sony Nominating Committee. His successor is company exec Kenichiro Yoshida.
[Image: Masaru Kamikura | Creative Commons]
The management shuffle takes effect April 1, when the Japanese financial year begins.
Hirai's current titles are Director, Representative Corporate Executive Officer, President and Chief Executive Officer. Starting April 1, he will be Director and Chairman. Kenichiro Yoshida's current titles are Director, Representative Corporate Executive Officer, Executive Deputy President and Chief Financial Officer. Starting this April, he will be Sony's Director, Representative Corporate Executive Officer, President and Chief Executive Officer.
The official release contains comments from Hirai, Yoshida and the Nominating Committee Chairman:
Comment from Kazuo Hirai

"Ever since my appointment as President and CEO in April 2012, I have stated that my mission is to ensure Sony continues to be a company that provides customers with kando - to move them emotionally - and inspires and fulfils their curiosity. To this end, I have dedicated myself to transforming the company and enhancing its profitability, and am very proud that now, in the third and final year of our current mid-range corporate plan, we are expecting to exceed our financial targets. And it excites me to hear more and more people enthuse that Sony is back again. As the company approaches a crucial juncture, when we will embark on a new mid-range plan, I consider this to be the ideal time to pass the baton of leadership to new management, for the future of Sony and also for myself to embark on a new chapter in my life. My successor, Kenichiro Yoshida, has supported me closely since returning to Sony in December 2013, contributing extensively beyond his remit as CFO and acting as valuable confidant and business partner, as we took on the challenge of transforming Sony together. Mr Yoshida combines a deeply strategic mindset with a relentless determination to achieve defined targets, and the ability to take a global viewpoint. I believe he possesses the breadth of experience and perspective, as well as the unwavering leadership qualities required to manage Sony's diverse array of businesses, and as such is the ideal person to drive the company forward into the future. As Chairman, I will of course offer my full support to Mr Yoshida and the new management team, and do all I can to facilitate a smooth transition and ensure their future success."

Comment from Kenichiro Yoshida

"I am very grateful to Kazuo Hirai and the Sony Board for their trust and confidence in appointing me as Sony President and CEO, and at the same time feel a great sense of responsibility in taking on this vitally important role. Together with the outstanding talent we have across the Sony Group, I will aim to build on the business foundations established by Mr Hirai, and execute further reform measures that enhance our competitiveness as a global enterprise, and enable us to realise long-term profit growth. My first priority will be to finalise our next mid-range corporate plan starting in April, together with our immediate business plan for the fiscal year 2018, and then move ahead swiftly with implementation. This is a hugely exciting time at Sony as we look to our future, and together with my management team I intend to determine the best path for us to move forward, and devote my full effort to creating a better Sony that captures the imagination of our many stakeholders around the world."

Comment from Osamu Nagayama, Chairman of the Board and Chair of the Nominating Committee

"The Board is grateful to Kazuo Hirai for his outstanding contribution over the past six years, taking leadership of the company amidst an extremely challenging business environment in 2012, and making great progress in revitalizing Sony's business. Given these achievements, we were initially surprised by his proposal to step down from the role of President and CEO, but over time and following extensive further discussions we ultimately reached a decision to respect his wishes. The Nominating Committee had been regularly discussing potential management succession plans, and after receiving the proposal from Mr Hirai, we engaged in renewed discussion, leading to the conclusion that Mr Yoshida would be the ideal candidate to succeed Mr Hirai as Sony President and CEO, and lead Sony into the future. The Board also unanimously supported this proposal. Together with Mr Hirai, the Board will offer their full support to Mr Yoshida and his new management team, while also closely observing their progress from a shareholder perspective."