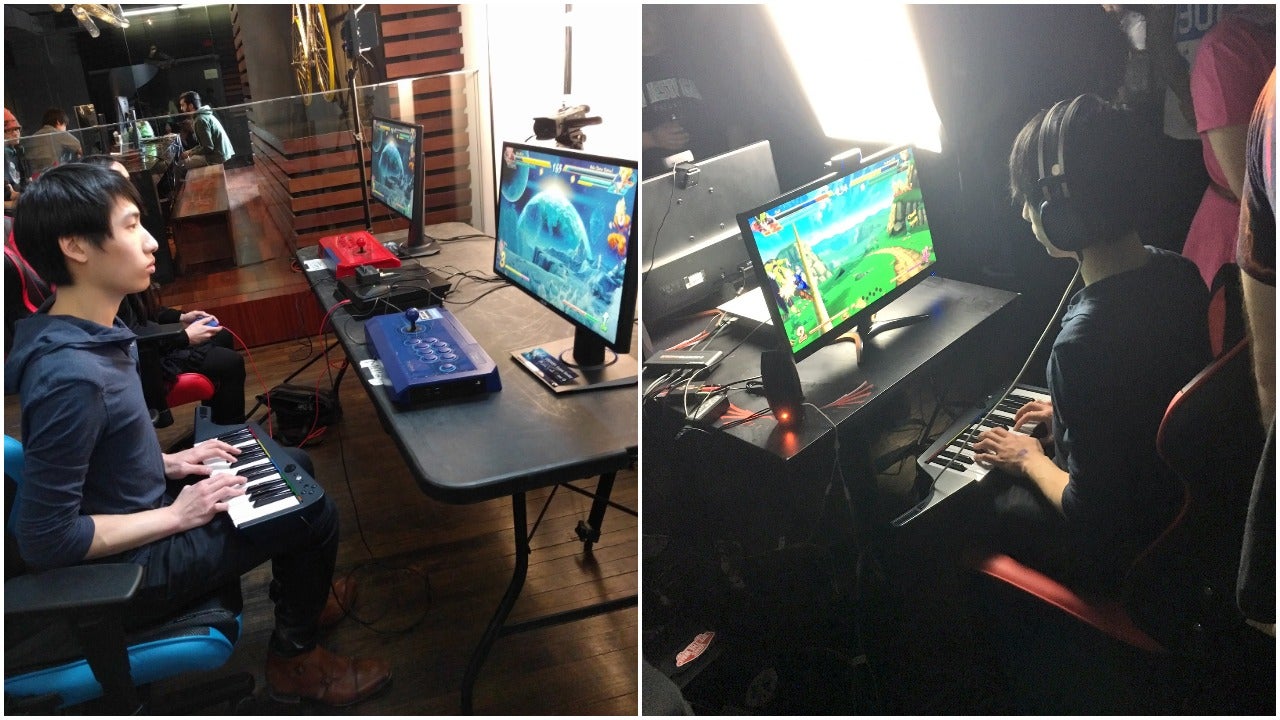 [Images: TorontoJoe | TFCFanboy420]
This is Greg. He modded a PlayStation 3 Rock Band piano controller so he can use it in games like Dragon Ball FighterZ.
That's not only awesome but totally intimidating.
Check out these photos from TorontoJoe of Even Matchup Gaming and TFCFanboy420.
My dude is out here getting top seed in pools at our #DBFZ monthly with a rock band keyboard controller pic.twitter.com/xQidkWwDud

— TOJoe (@TorontoJoe) February 3, 2018
Omg me & @RenoRussel66 seen him playing lastnight in the @RaidersECentre pit. pic.twitter.com/wJAaWt3AlC

— Toronto FC Fanboy ⭐️ (@TFCFanboy420) February 4, 2018
As pointed out by Event Hubs, you can see Greg playing in the clip below, but only brief flashes of how he uses the keyboard controller.
Next time, close-ups, please!