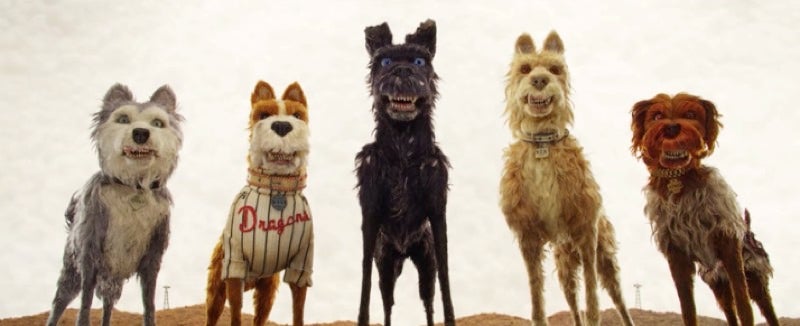 Wes Anderson's next film, Isle of Dogs, returns to the furry aesthetic of his 2009 stop-motion comedy Fantastic Mr Fox. The title references its setting - a Japanese island dubbed "Trash Island", where all the local dogs are exiled - and this adorable first clip showcases the, ahem, dog-eat-dog stakes whenever precious resources enter the picture.
Image: Fox Searchlight
The characters may all be canines, but that perfectly detailed cross-section of delectable garbage is totally trademark Anderson. Isle of Dogs opens April 12.