We've all been there - that instance where you hit a boss, a trap or just a moment in a game that makes you instantly reach for the power button.
Dark Souls 3 is a great example of this. There's plenty of shit in that game that, the first time you play, immediately makes you go NOPE NOPE NOPE.
Like ... this.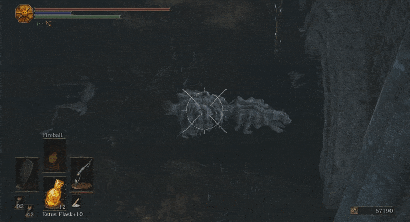 Christ there is so much wrong with that.
But video games have plenty of moments worthy of an immediate ALT+F4.
One that I remember is this arsehole from The Evil Within:
I'm talking about Ruvik, the broken fellow who you square off against a few times over the course of the game. I remember one instance where, having fled from the white hooded creeper, I walked into a room. Nothing appeared in the room. Good stuff.
Turn around OH MY GOD HE'S LITERALLY TOUCHING ME WHAT NO HOW NO NO
I took a break from The Evil Within after that. For several hours. I do not do well with horror, or horror games. I still don't know how I eventually finished the story.
But there are plenty of other games where bad endings, game breaking bugs, or just bizarre consequences result in people tossing the controller or bombing back to desktop. What moments have made you flip the table?