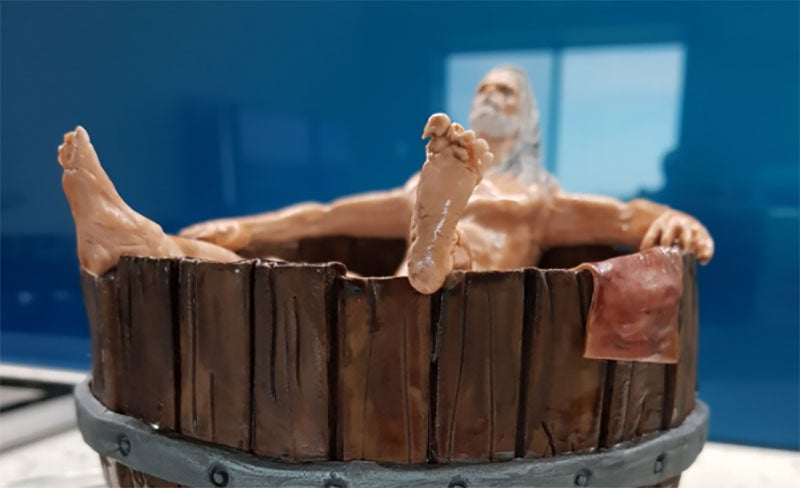 For @Klutar's birthday, his partner made him this Witcher 3 cake. It is a wet, naked, hairy work of art.
I've seen Collector's Edition statues with less detail than this, so this is really something.
So my partner made this birthday cake for me @witchergame @CDPROJEKTRED @pcgamer pic.twitter.com/MgDtKwVelD

— Mark (@Klutar) February 22, 2018
And yes, before you ask, yes, it got eaten.
Even (especially?) that bit.
— Mark (@Klutar) February 22, 2018