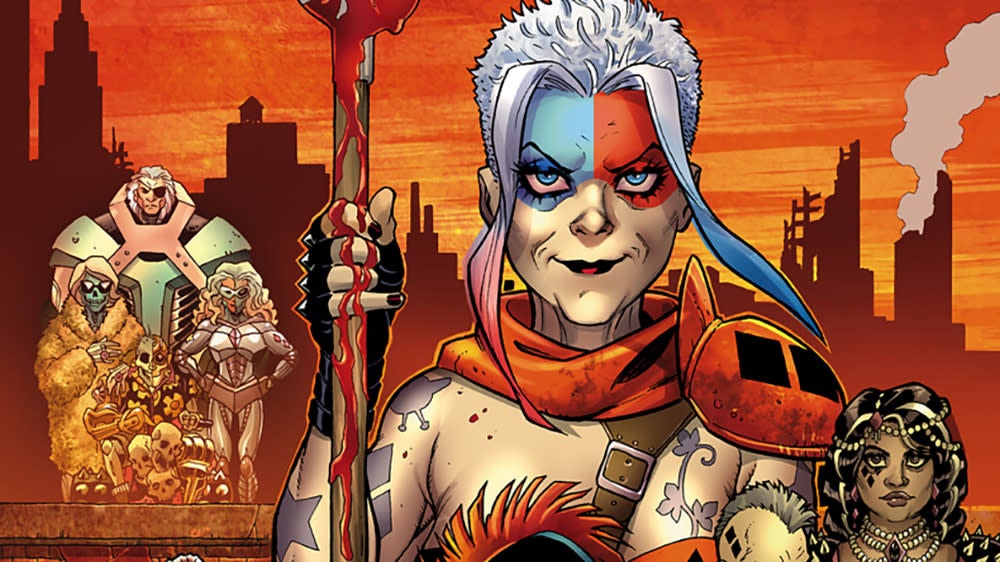 There's been Old Man Logan and Old Man Hawkeye storylines showing Wolverine and Clint Barton kicking butt when they're past their prime. Now Dr Harleen Quinzel's making fun of that trend with an all-new arc that starts in Harley Quinn #42.
The cover of Harley Quinn #42 by Amanda Conner and Paul Mounts. Image: DC Comics
Revealed at Newsarama, Old Lady Harley - from writer Frank Tieri and artist Mauricet - will shift the title character 30 years into the future, where she'll be caught up in a feud between two factions inspired by her. And yeah, we have some serious Furiosa vibes going on here.
Hey kids, disregard what you've heard about HARLEY QUINN #42... and get ready for Old Lady Harley! Join Harley 30 years into the future as she returns to Coney to try & stop a war between the Gangs ( yes, plural) of Harley! Expect mayhem of Mad Maxian proportions! #OldLadyHarley pic.twitter.com/duuiWtjZpZ

— Frank Tieri (@FrankTieri) March 22, 2018
The cover is by Amanda Conner but the preview pages by artist Mauricet show Harley getting a tour of post-apocalyptic Staten Island in the worst possible way. Plus a character sketch shows her sporting something that looks a lot like a Joker scalp at her hip.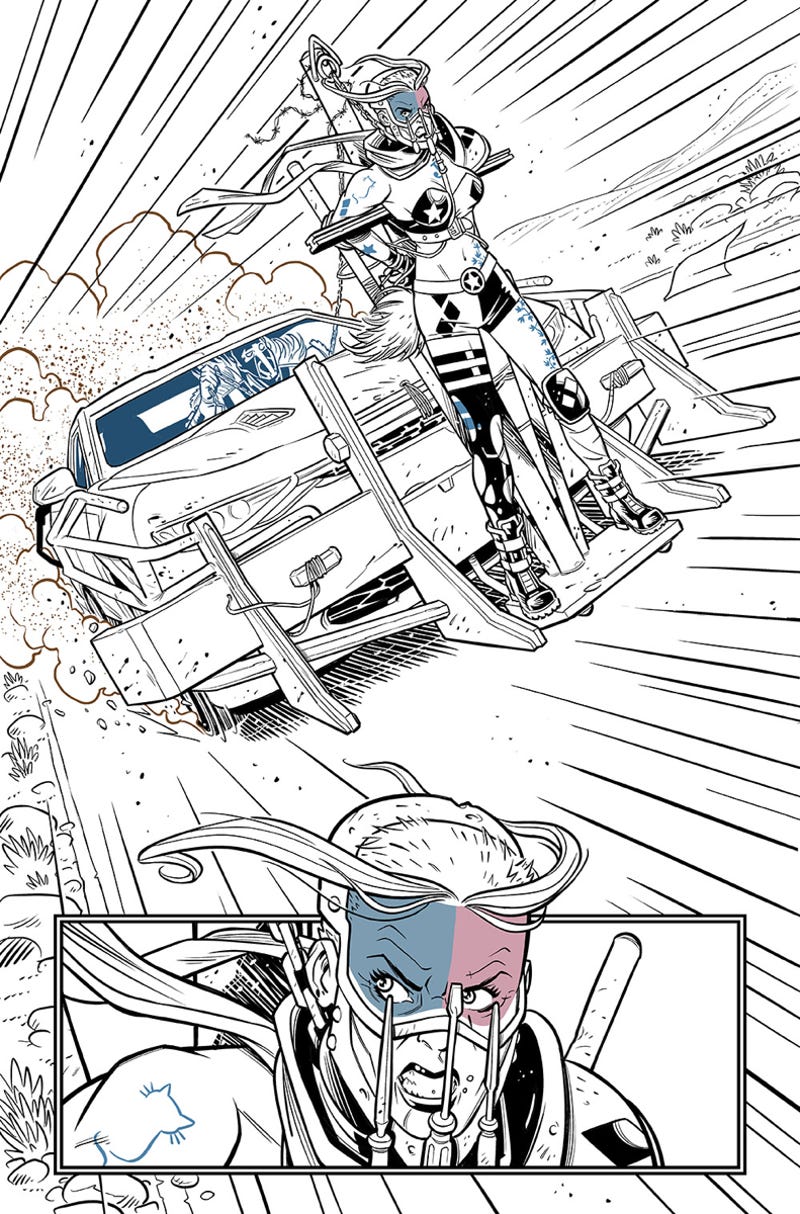 A preview of Harley Quinn #42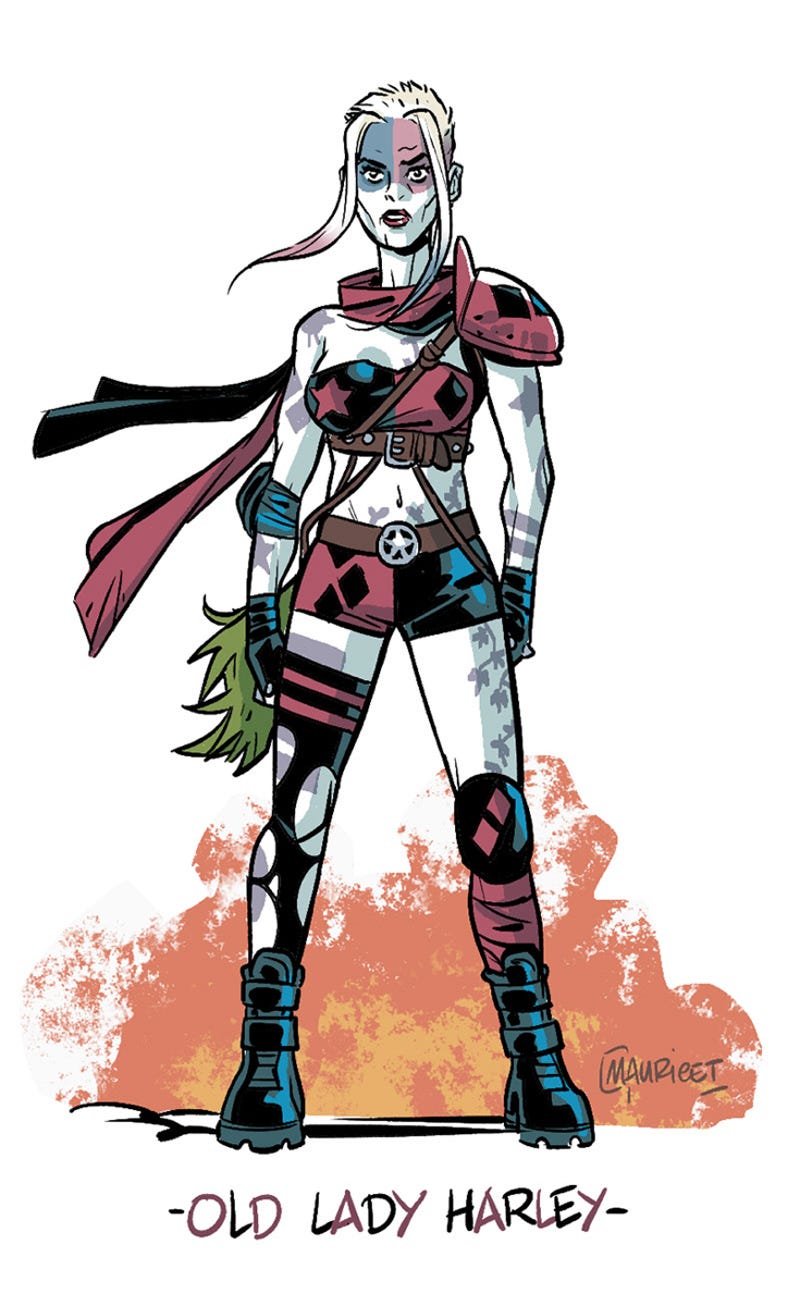 A character sketch by Mauricet
We'll see just how wacky and twisted this future is when Old Lady Harley starts on April 18.