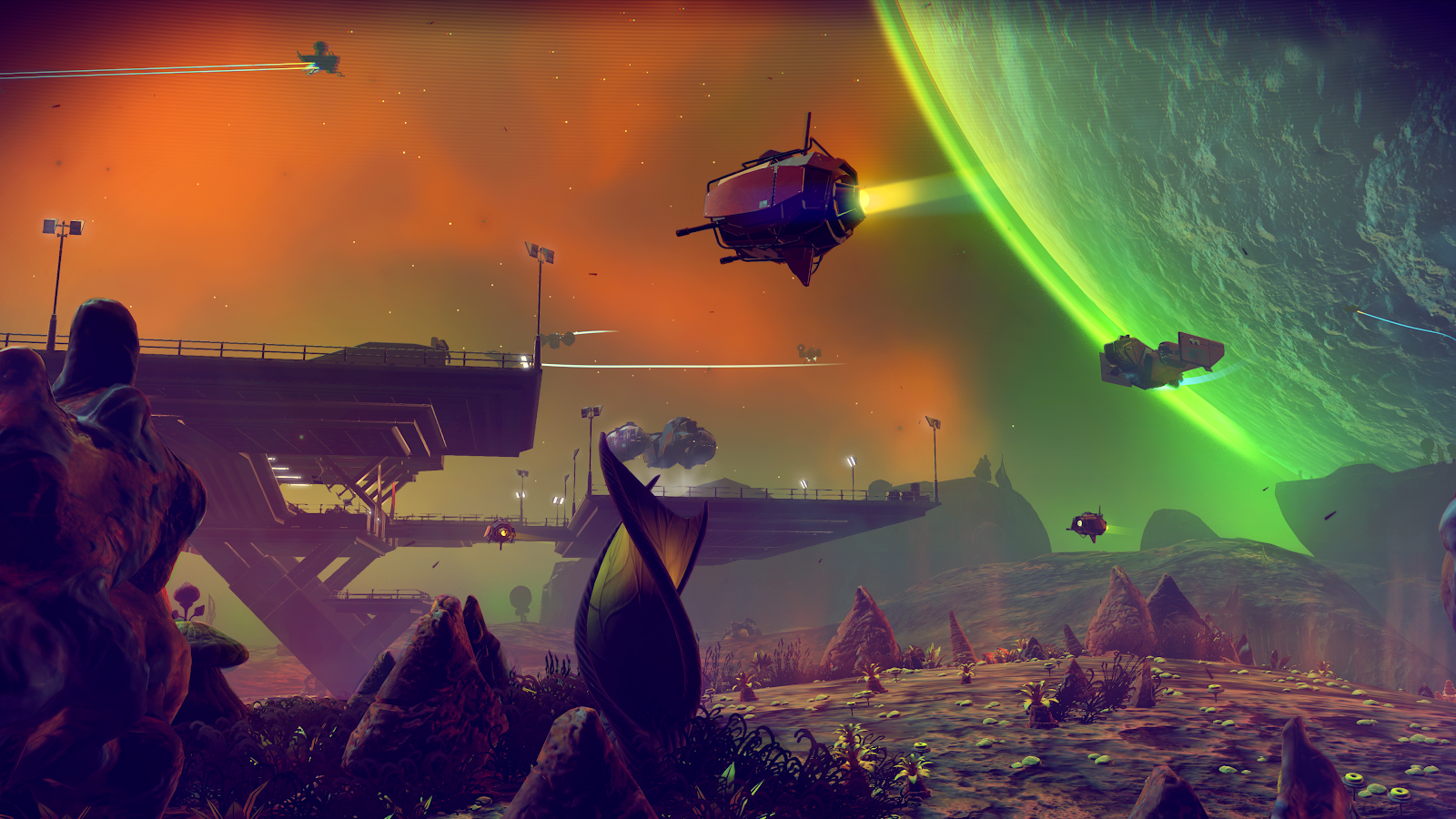 Image: Hello Games
No Man's Sky, released as a timed exclusive for Playstation 4 in 2016, will be coming to Xbox One this winter, and is also getting a huge update.
Sean Murray, founder of No Man's Sky's development company Hello Games, said over email that an Xbox one release for No Man's Sky had been "hotly requested by patient Xbox fans." The Xbox One version will contain all the previous updates to the game and the upcoming update, dubbed "Next," at the time of the release.
The game will also be enhanced for Xbox One X, and have a worldwide physical release published by 505 Games.
Murray says Next will be "by far our biggest update so far," and like previous updates, free for all players. "We'll continue to support No Man's Sky in this way for the foreseeable future," he said.
"We've learned a lot over the last few years, faster than we would have liked!" Murray said. "I'd love to avoid talking completely and just make things people can play."