The third and final volume in Blizzard's exhaustive history of Azeroth comes out on March 27. Dark Horse Books slipped us a few pages from World of Warcraft Chronicle Volume 3 to give us an idea of what to expect.
The first volume dealt with the formation of the universe and the rise of ancient races. The second spent a lot of time on the other side of the Dark Portal, messed about with orcs, draenei and demons. Volume 3 gets us to the good stuff – the Lich King, the Black Temple, the fall of Cenarius. These are my favourite bits, and you can see how World of Warcraft Chronicle Volume 3 presents them in the slideshow below.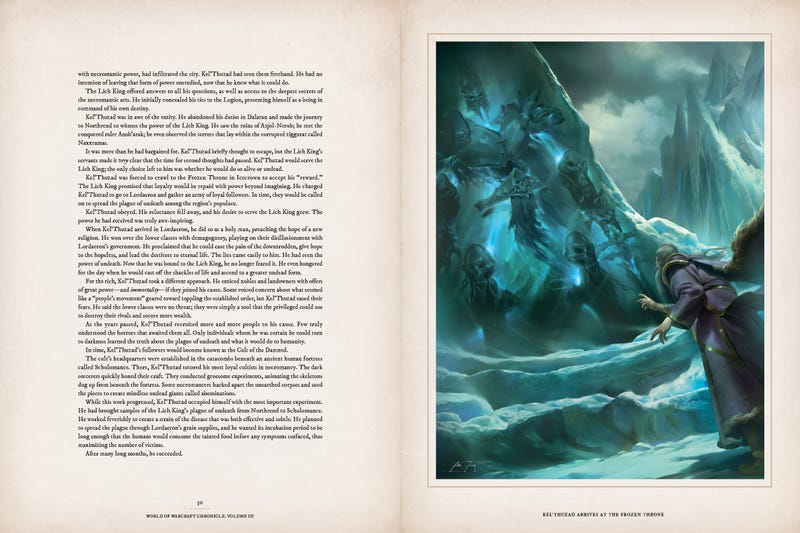 Pages 30 and 31, covering Kel'Thuzad falling under the thrall of the Lich King, like a dope.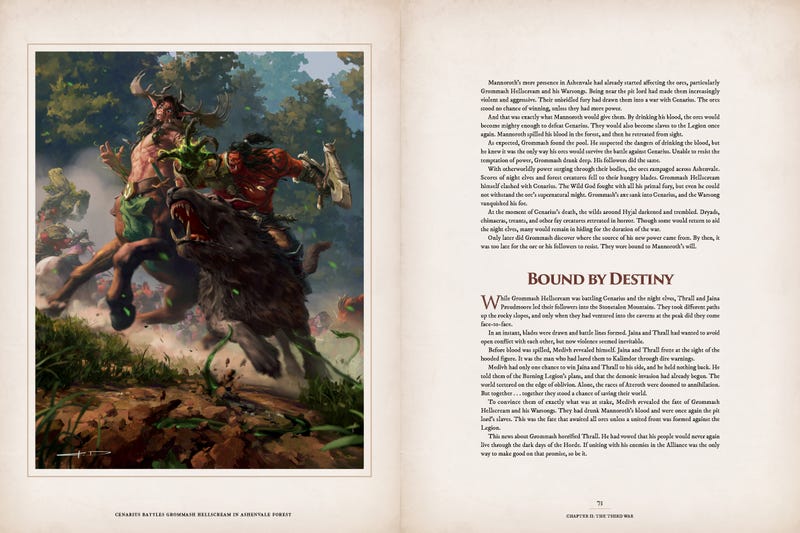 Pages 72 and 73, in which Grommash Hellscream kills Cenarius.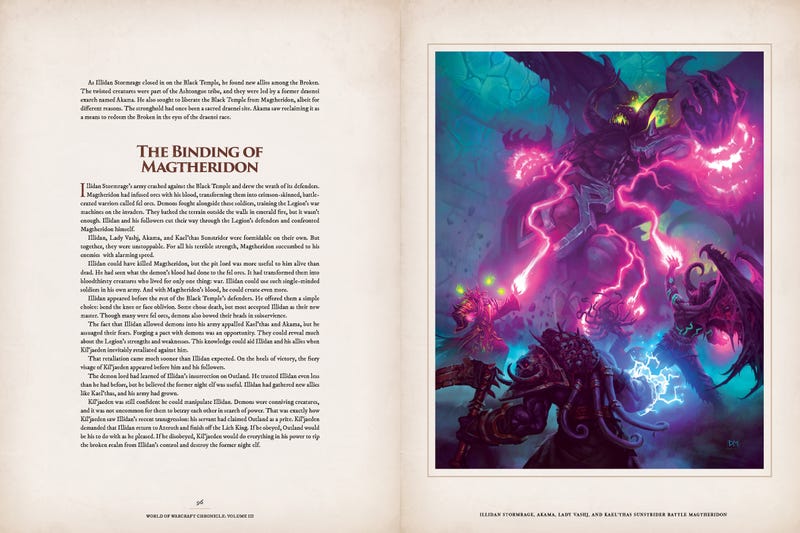 Pages 96 and 97, in which Magtheridon is bound.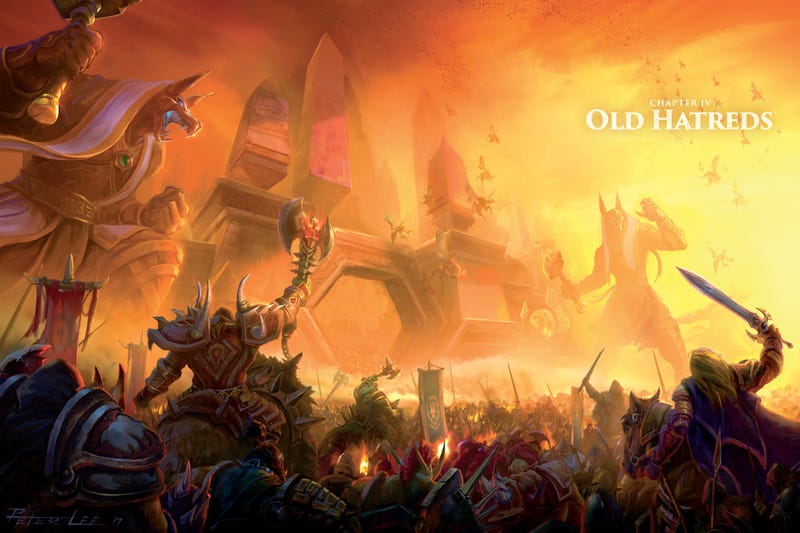 The secrets of Chapter IIII shall soon be uncovered.
World of Warcraft Chronicle Volume 3 hits stores on March 27. It costs $US40 ($51), but not really.