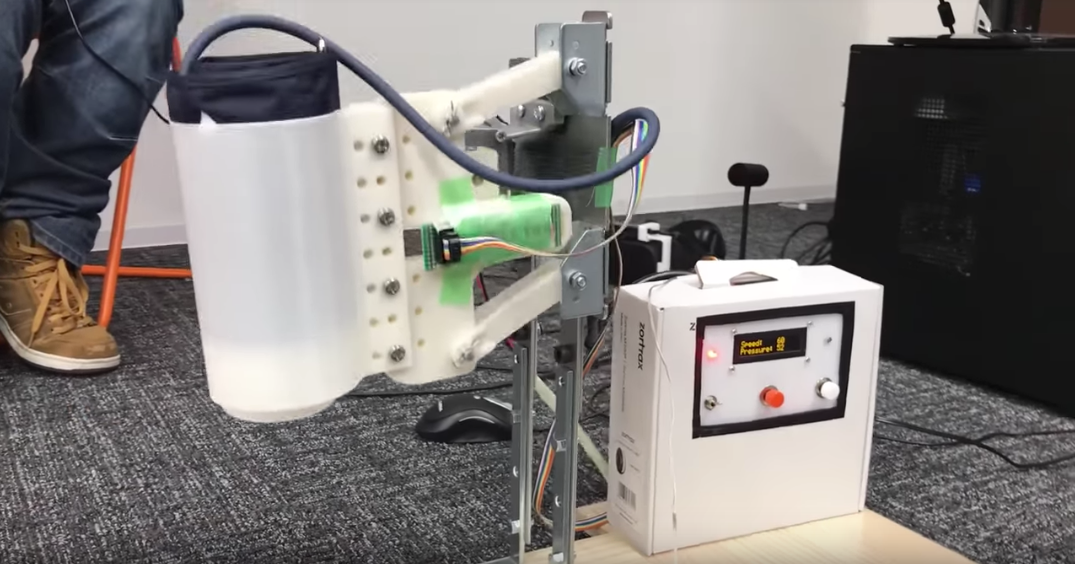 Image: M-Fumi
This is called the "V1" and claims to be a fully-automatic VR self-pleasuring device. The V1 is "hands-free." Of course, it is.
Warning: Not safe for work content to follow.
YouTuber M-Fumi uploaded the clip below, which has also racked up nearly two-million views on Twitter.
Besides allowing for speed and pressure control, the device claims to use voice recognition.
The V1 is not the first of its kind and won't be the last.