It's a little later than expected, due to a last minute bug that needed fixing, but Microsoft has finally launched the Windows 10 April 2018 Update. The title is dry, but the updates are good, especially if you're coming from Google's Chrome OS or Apple's macOS. In those cases you might notice some, uh, familiar features. It's almost like Microsoft picked through some of the coolest features its competitors have and finally put them into Windows.
If you want to check them out yourself the update will begin pushing to all Windows 10 computers today.
1. Muting Tabs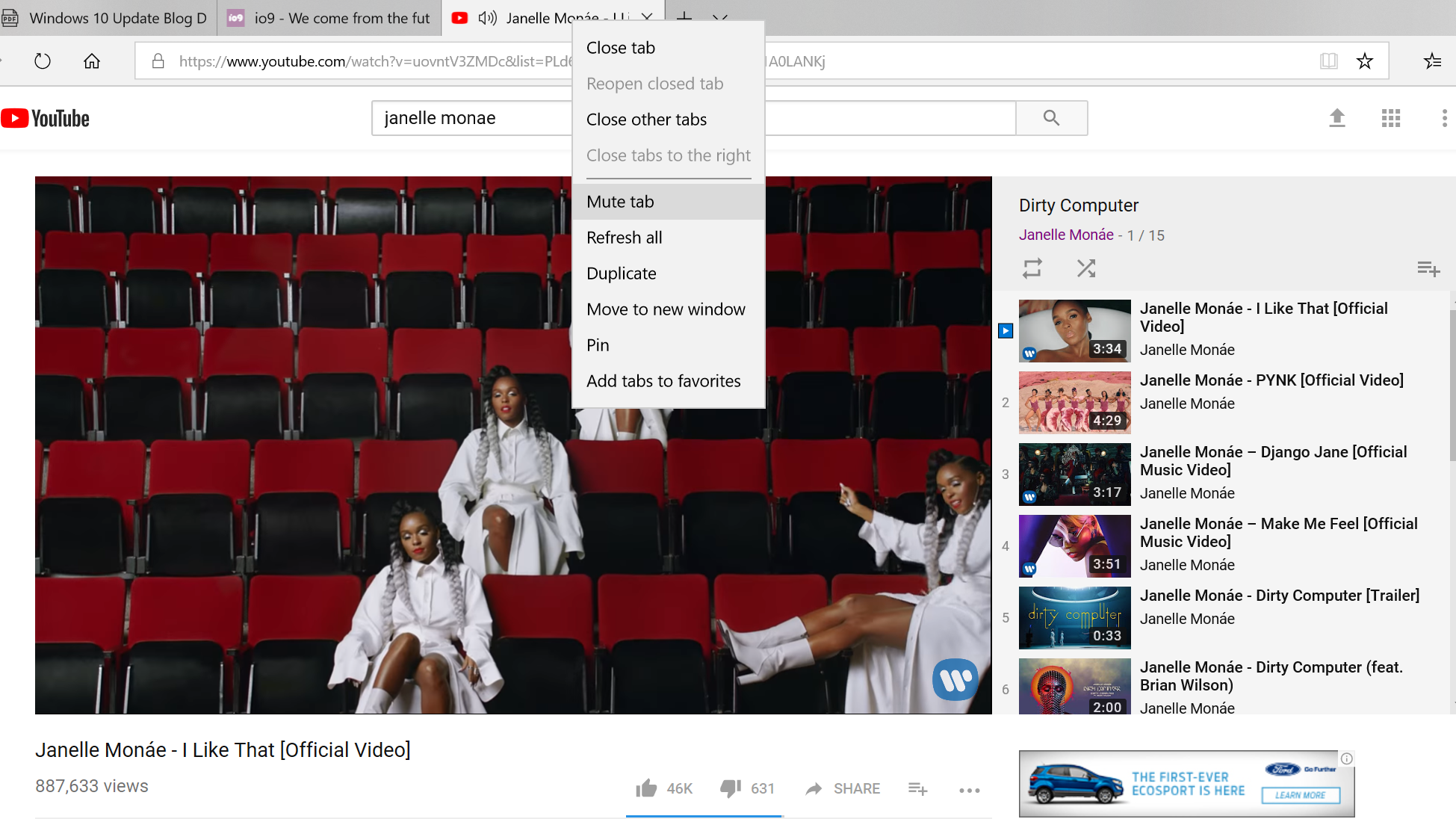 Screenshot: Gizmodo
Edge finally caught up to Chrome and now puts a small speaker icon on tabs that are putting out any audio. It's an easy way to locate the source of a blaring video ad and kill it.
But if you don't want to close the entire offending tab you can simply right click on it and choose mute tab.
2. Continuing phone browsing on the PC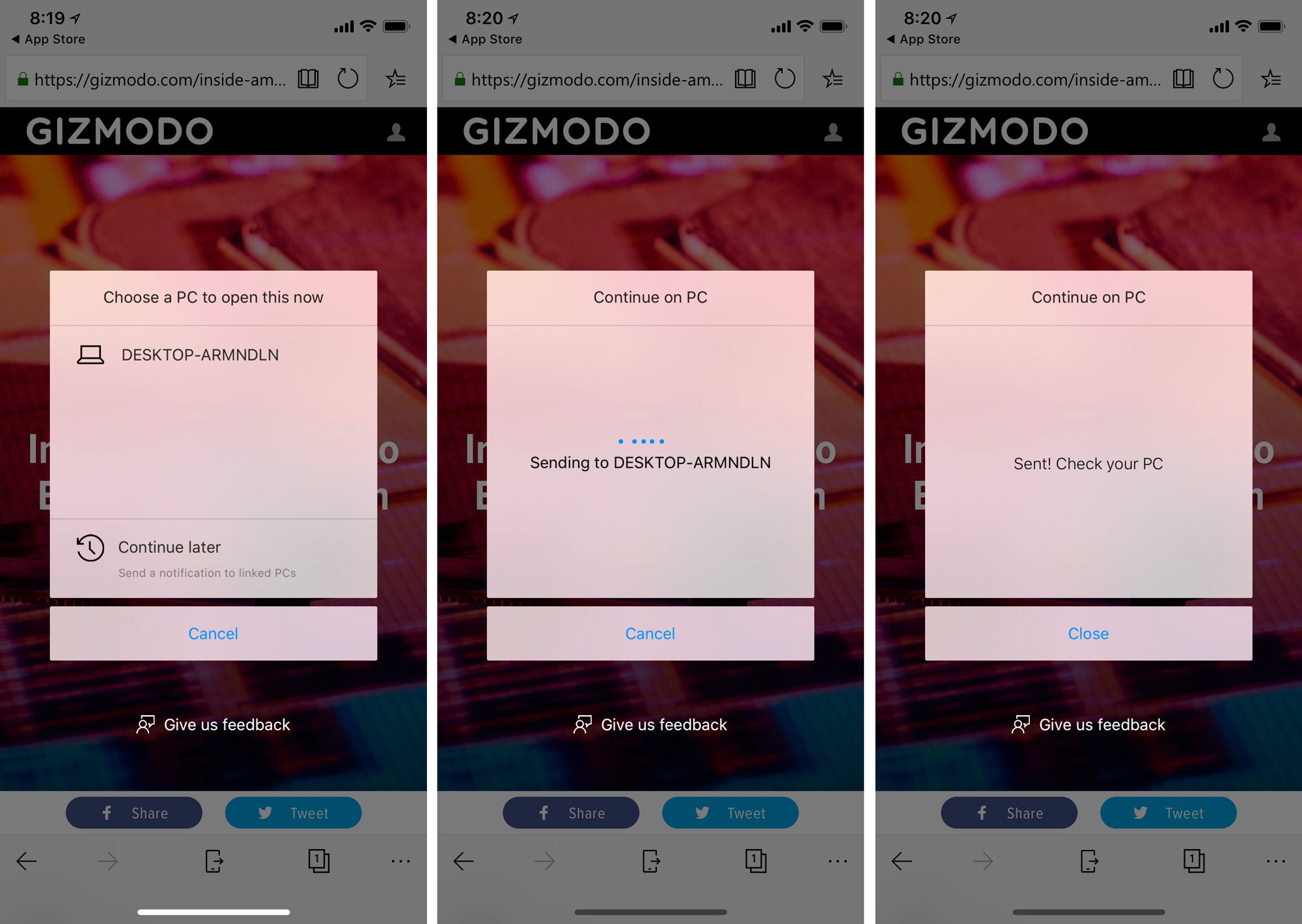 Screenshot: Gizmodo
Chrome and macOS both allow you to browse something to a web page on your phone and then pick up where you left off on your PC. The former by syncing accounts and the latter through a feature called Continuity.
Now you can do the same with Edge, provided you're using Edge on both your phone (it's available on iOS and Android) and PC, are logged in to each, and have connected your phone to your computer in the Windows 10 System Settings under Phone.
The mobile version of Edge is actually a useful browser on its own, so if you're already using it on your PC it's a no brainer to check it out on your phone too.
3. Muting notifications system-wide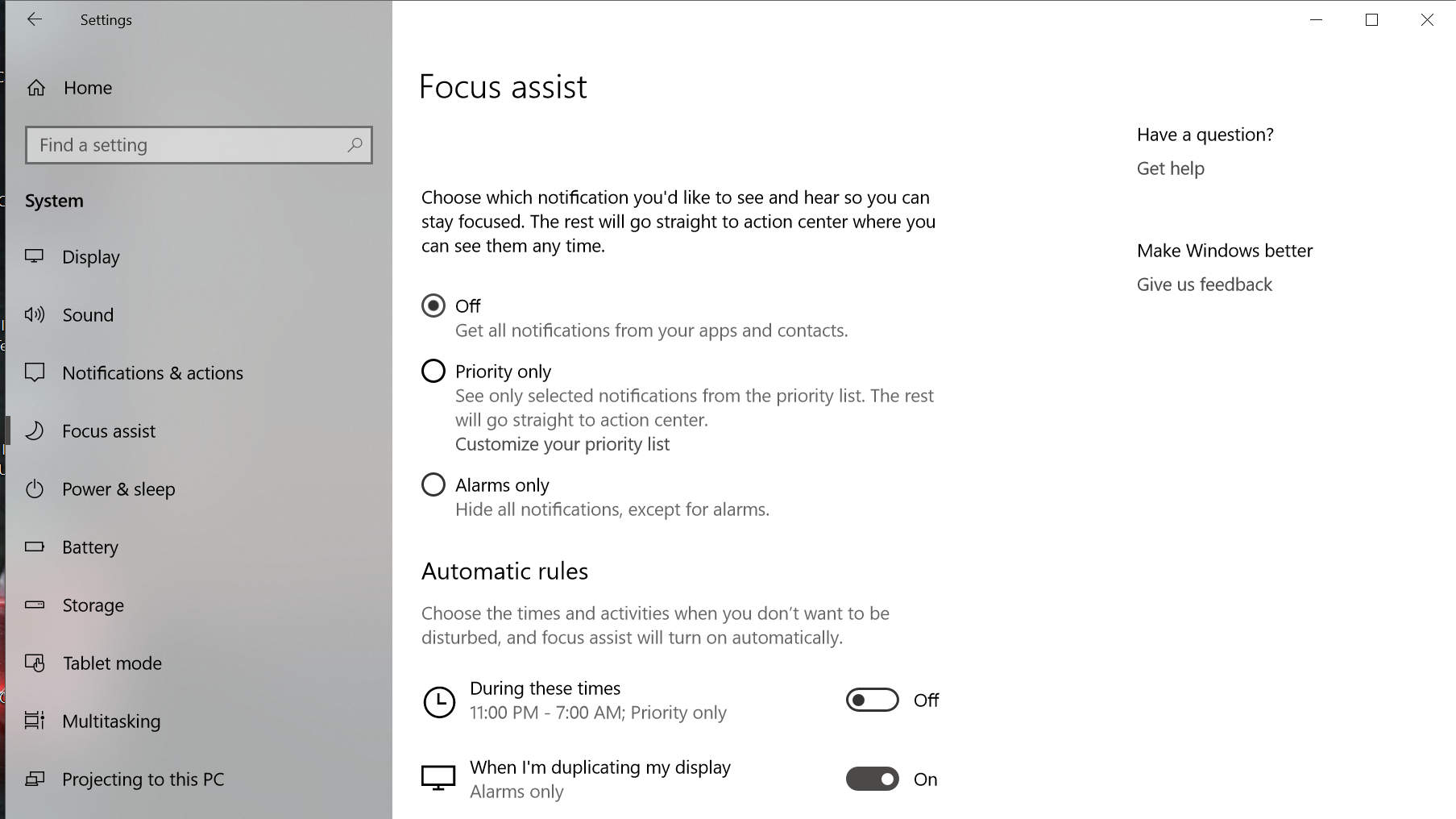 Screenshot: Gizmodo
There are few things as irritating as when you're heads down on some work and Slack or your email blows up with non-essential and distracting notifications. Microsoft has now borrowed a page from Apple's Do Not Disturb feature – letting you hit a button to keep things quiet.
The feature, called Focus Assist, can be toggled by clicking on the Notifications/Action Center button on the far right side of the Task Bar and choosing Focus Assist (if you can't see the button make sure to hit Expand).
Focus Assist can also be customised further than Do Not Disturb in macOS. Go to Windows Settings and choose System and then Focus Assist. From there you can choose specific times to enable Focus Assist, set it to automatically toggle on when playing games, and even choose certain contacts and apps to always see, even when Focus Assist is on.
4. Share files with nearby computers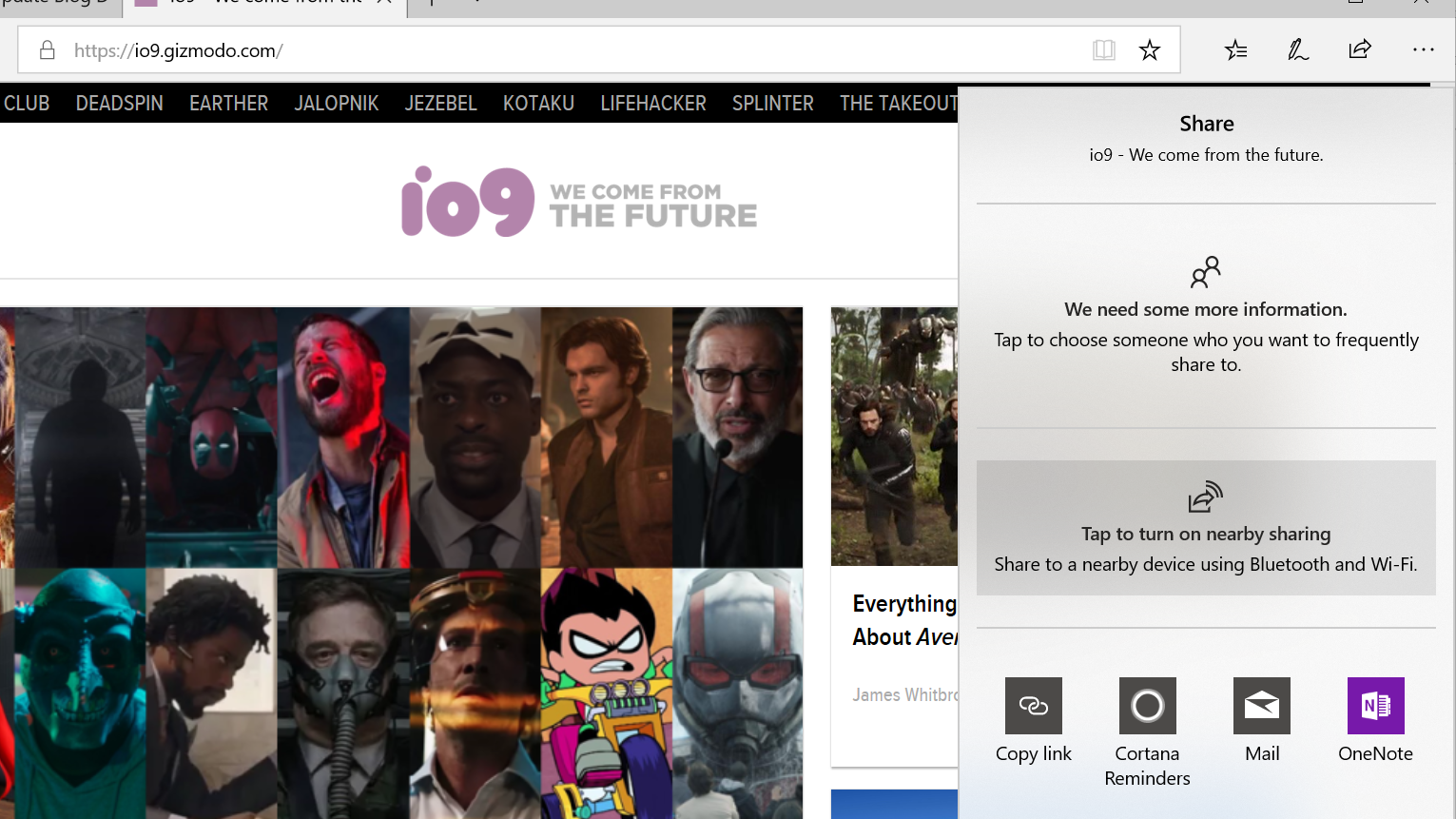 Screenshot: Gizmodo
One of the coolest features in macOS and iOS is AirDrop, which lets you quickly share files with nearby laptops and phones over the air. Now you can do the same with any Windows device, provided you and the target computer both have the April 2018 Update and a new feature called Nearby Sharing enabled.
To turn it on open up Edge, go to the Share button in the top right corner of the browser and choose to enable Nearby Sharing. You can then send and receive files via Bluetooth on any app that has the Microsoft share button.
At the moment that's limited to apps produced by Microsoft itself, but that's more than enough to share images of Shrek with coworkers.