For this week's Community Review, let's just stop and reflect on the fact that you can buy a console in 2018. That interfaces with cardboard.
The immediate principle of attaching sheets of cardboard, which seem incredibly flimsy and prone to breakage, to a $450 console seems a tad insane. And yet, there's a genius to it that kids absolutely adore.
I got a message from a friend over the weekend, whose two kids love the Switch more than life itself. One's five, the other three. According to my mate, his kids walked themselves through the entire process for installing the fishing rod, and played with it for hours on end.
"The genius doesn't fully reveal itself until you start putting the thing together, and realise it's teaching kids more than LEGO or Meccano actually does," my mate, thoroughly impressed with his purchase, said.
Of course, it helps if your kids aren't destructive. A quick check of Mark "Don't Have Kids" Serrels revealed exactly what anyone would have expected: his kids ruined one of the Labo toys. Given that they managed to wedge 3DS cartridges into a PS4 and broke a Splatoon disk, I'm not surprised.
So, Labo isn't for all families.
But as Stephen wrote in his review, the cardboard is incredibly intuitive. "You can only fully appreciate these models when you make them: a cardboard fishing rod looks cool, but when you've assembled it yourself, assembling the telescopic rod, wrapping elastic bands around a reel and inserting a cardboard tab so that it makes a satisfying clacking sound, you fully appreciate how it works," he wrote.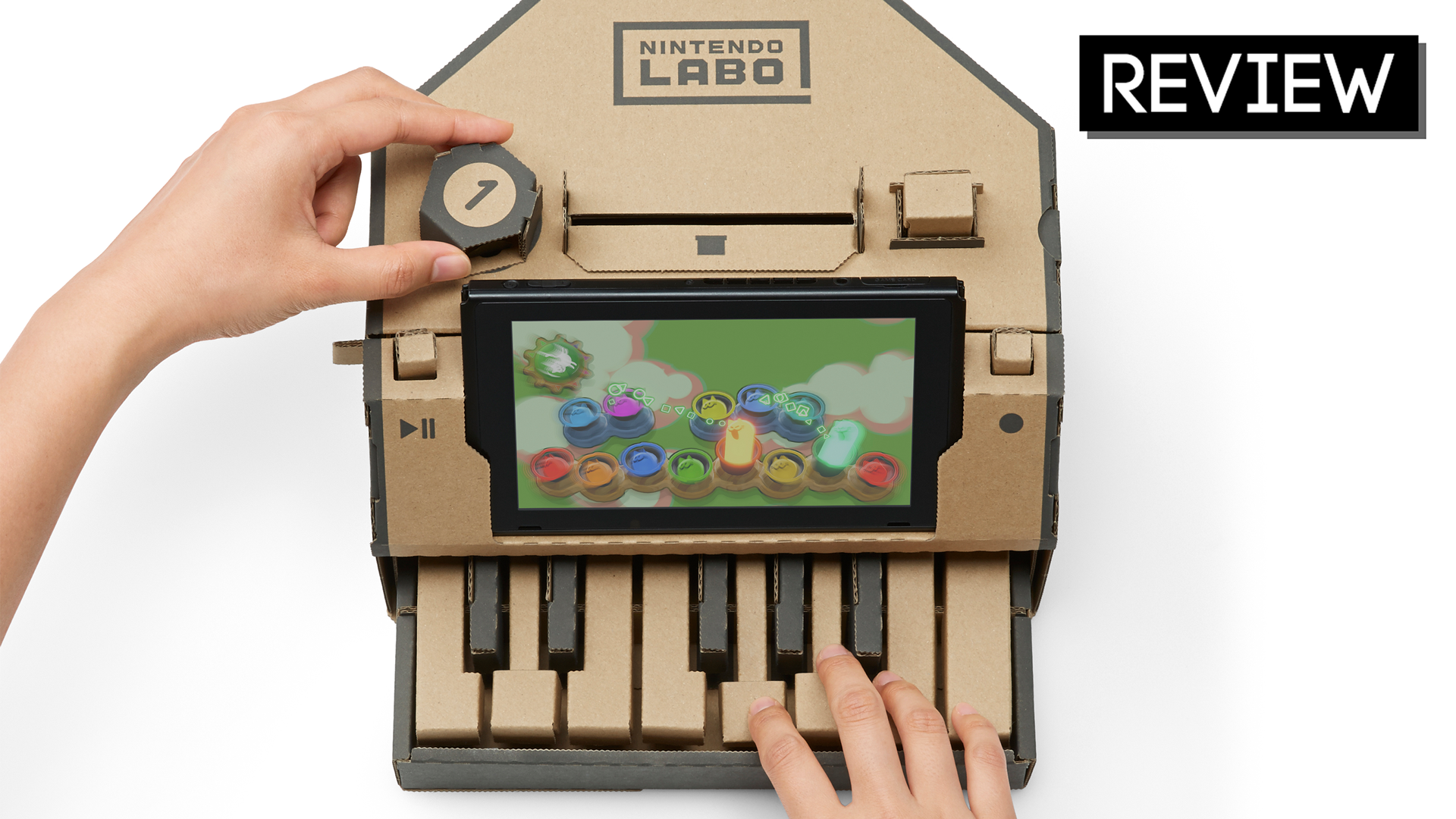 The first question you might have about Labo is. What's so special about a box of cardboard and some mini-games? And the first thing to understand about Labo is that what's actually in the box is only part of the appeal.
Read more
Already destroyed the cardboard accessories from your Labo? That was fast, I'm impressed. Don't worry, Nintendo have PDF copies of all of the Labo templates on their website so you can print out new ones.
Read more
For those who shelled out on Labo last week, how have you found it so far? And more importantly, did your toys survive?