Jin Fujisawa has worked on the Dragon Quest series for around two decades. Yesterday on Twitter, he announced he's leaving Square Enix.

Screenshot: Square Enix
Fujisawa got his start as an assistant for DQ creator Yuji Horii in the late 1990s. He was the scenario assistant on Dragon Quest 7 in 2000, and rose up the ranks to director of Dragon Quest 9 in 2009 and Dragon Quest 10 for the Nintendo Wii in 2012.
Most recently, however, he was working on smartphone apps Fortune Tellers Academy and Pro Yakyuu ga Suki da! 2017 (I Love Pro Baseball! 2017).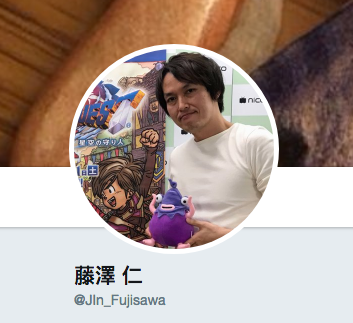 Screenshot: Jin Fujisawa (
Twitter
)
Yesterday, Square Enix announced that service for Fortune Tellers Academy would be ending on June 29.
On Twitter, Fujisawa thanked Fortune Tellers Academy's fans for the past two years, and stated that it's regretful people have been playing the game believing it would continue.
"Service is ending for a story that isn't complete, but one day, I long to continue it," Fujisawa added. It appears he deeply cared about Fortune Tellers Academy.
"Finally, I have a personal announcement," he wrote. "I, Fujisawa, am leaving Square Enix." He added that he would be "taking on new challenges" at another company. "I apologise for the sudden announcement," he added.