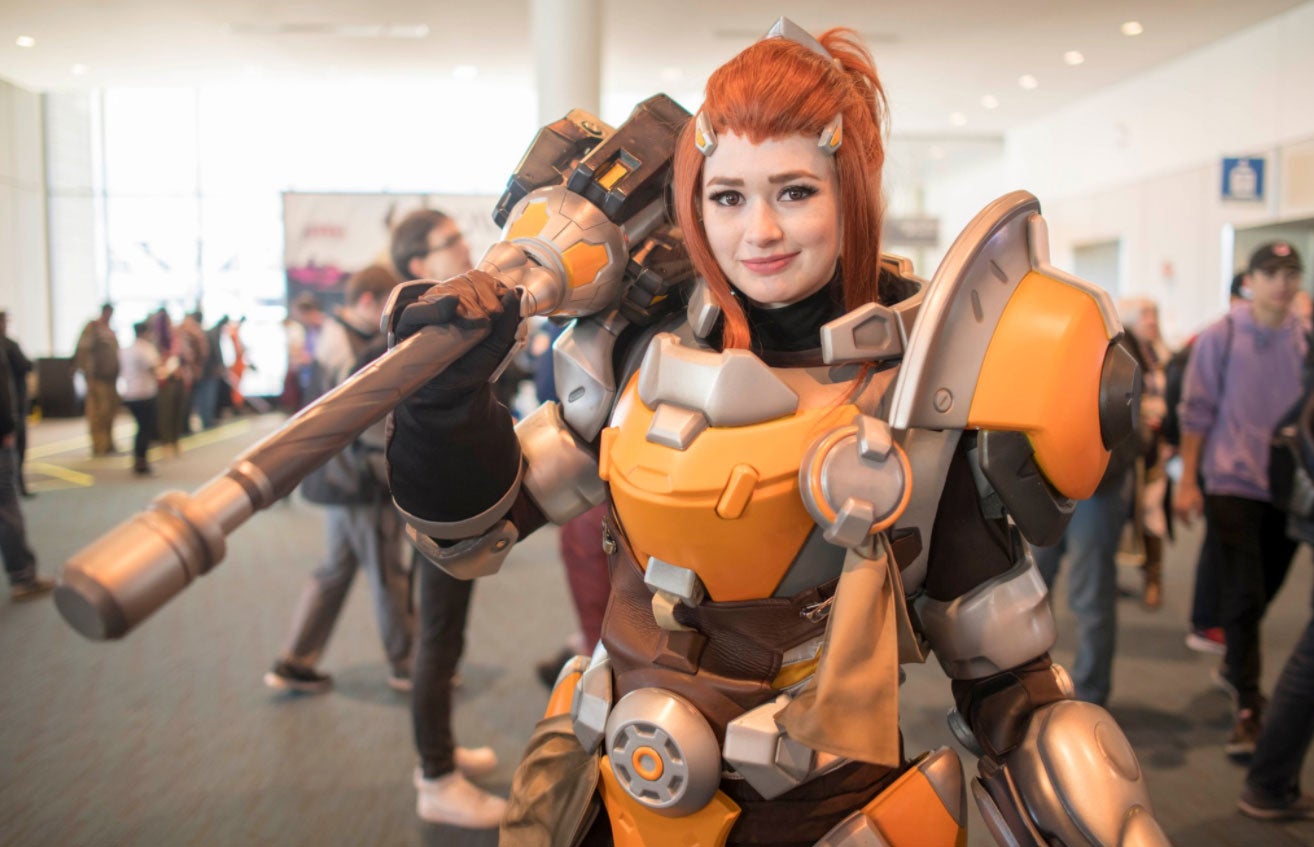 Henchmen Studios have once again performed wonders with a new Overwatch character, building a suit for cosplayer Moosefix that looks like it jumped straight out of the game and straight into PAX East.
Cosplay by Moosefix. Photo: Martin Wong
#Overwatch #Brigitte #cosplay made by @HenchStudios pic.twitter.com/MgZcDbZ7Gz

— Martin Wong ???? @ PAX EAST (@MartinWongPhoto) April 5, 2018
Amazing cosplay from @moosefix ????#Overwatch @PlayOverwatch pic.twitter.com/PIpad3uUkg

— AjentVee @ PAX East (@AjentVee) April 5, 2018
Here's a group shot, and these guys aren't too shabby either:
Ahhhh!!! Reaper is so dreamy. @PlayOverwatch dream come true already at #PAXEast <3 #cosplay pic.twitter.com/s0og6aXB7Y

— Miz Sylver (@mzsylver) April 5, 2018
In addition to Moira's reveal, Henchmen also made a terrifyingly accurate Doomfist as well.