After a few years away, the Fantastic Four are finally heading home. But it turns out in the time since they have been gone, they have decided a costume upgrade is in order.

The Thing's face, though. Image: Esad Ribic (Marvel Comics)
Following last month's announcement that Dan Slott and Sara Pichelli would bring the FF back to the Marvel Universe this winter, Marvel Comics today revealed that artist Esad Ribić would be joining the series to illustrate covers. Here's a brief teaser video, as well as the full cover for Fantastic Four #1: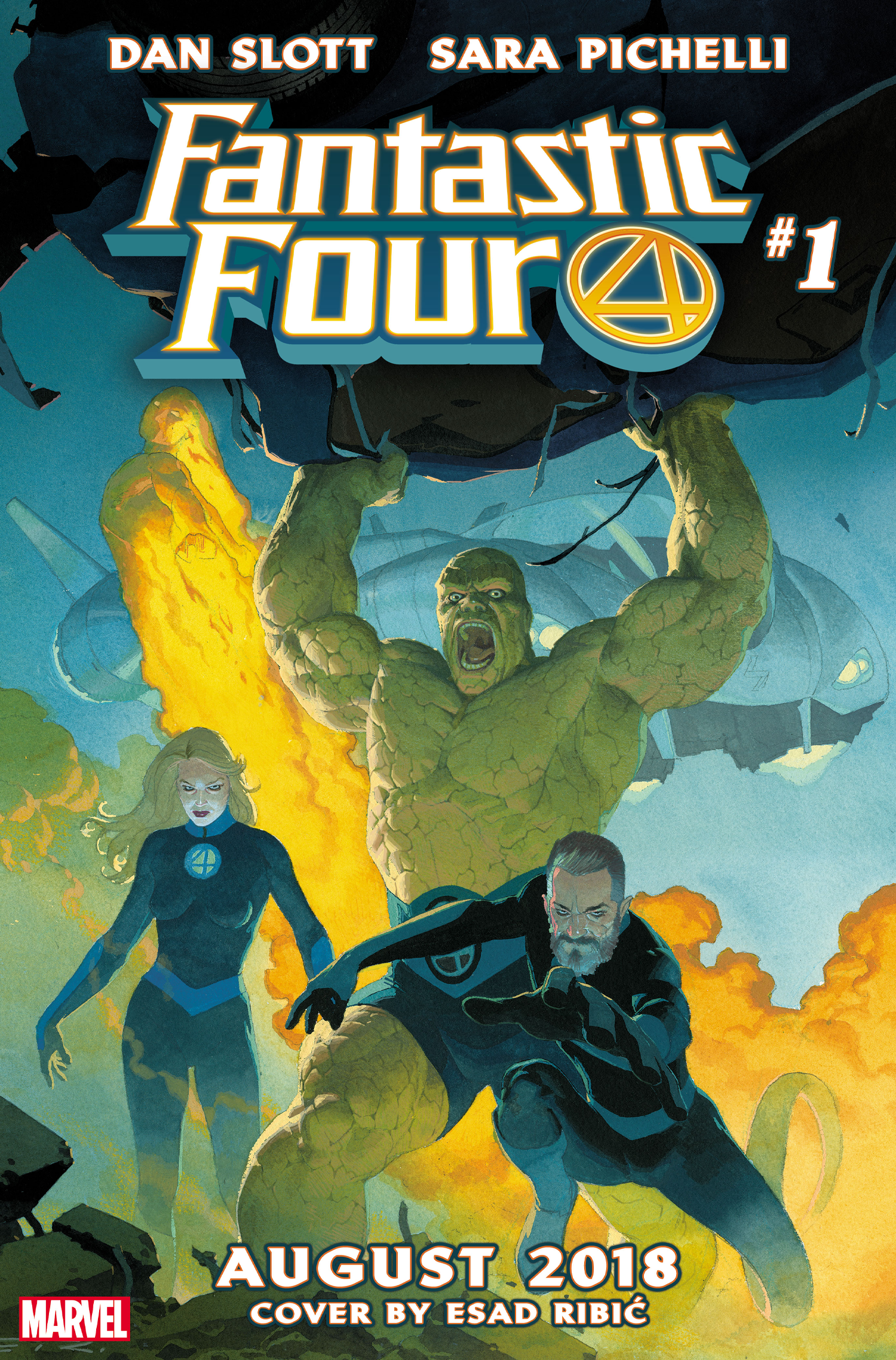 The full cover for Fantastic Four #1. Image: Esad Ribic (Marvel Comics)
Although there are some elements of the cover that are a little off – mainly Ben Grimm's piercing eyes boring into my very soul as his mouth silently screams – what is pretty lovely is the team's new two-tone, dark blue costumes, an interesting move away from the black-and-blue suits they wore for quite a while before they left the Marvel Universe in Secret Wars' climax.
The slightly raised "gauntlet" sections on Sue and Reed's suits are a nice touch, as are the angular belt pieces. It's a nice, subtle update to the team while retaining the things that matter to a FF design. It's good to see the team in action again; a new look is just icing on the cake.
Fantastic Four #1 hits shelves this August.