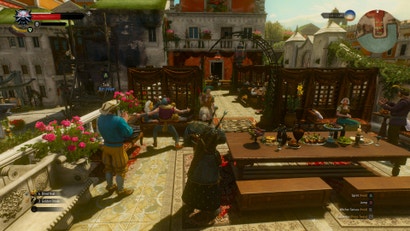 Earlier this morning we had a wonderful little bucket list of whisky from Brian. But there are many fine drinks available in this world, from homemade spiders (bless your heart, Grandad) to luxurious cocktails. Question is, what do you enjoy partaking in?
I've always been a kid who liked smoothies, and since we moved offices I've missed the little place nearby that used to do a nice berry and banana blend. There's other places around our new digs, but - no joke - I'm not paying $9 or $10 for a goddamn smoothie.
Staying with the non-alcoholic varieties, I've always enjoyed a good pulpy - but not *too* sweet - orange juice. I'm still going through boxes of No-Doz at generally unhealthy rates, mind you, but OJ washes it down nicely.
On the stronger side, I've already aired my approval of Japanese whisky. But if I'm after more of a curated drink, I've always enjoyed a good negroni. There's something about the bitterness of Campari that I genuinely enjoy, even when the orange peel inevitably has too much pith on it because the bartender's blotto and the whole thing is undrinkable for most people. Maybe it's just the kind of drink I can sit on really well.
That said, if you're at a nice place that keeps egg whites around, a good whisky sour is a top time.
But what about yourselves? Water aside, and not getting into the coffee/tea debate, what's your favourite drink?