Image: Steam
It's not clear for how long and what you're getting precisely, but if you want to give Fallout 4 a whirl for free on Xbox One, a free-to-play version is available right now.
A listing has appeared on the Microsoft Store, totalling 45.54GB and enhanced for the Xbox One X. The store page does list it as being part of a bundle that includes Fallout 4, which is currently available for $19.98.
Fallout 4 has had free weekends before, and logic dictates that's what is going on here. There's no free-to-play or trial version of FO4 available for PlayStation users, but if you've got nothing better to play over the next few days, Bethesda's post-apocalyptic RPG is a neat time sink.
If you do decide to jump into FO4, you might also want to check out the modding scene. Here are some of the best, and they're available on the Xbox One.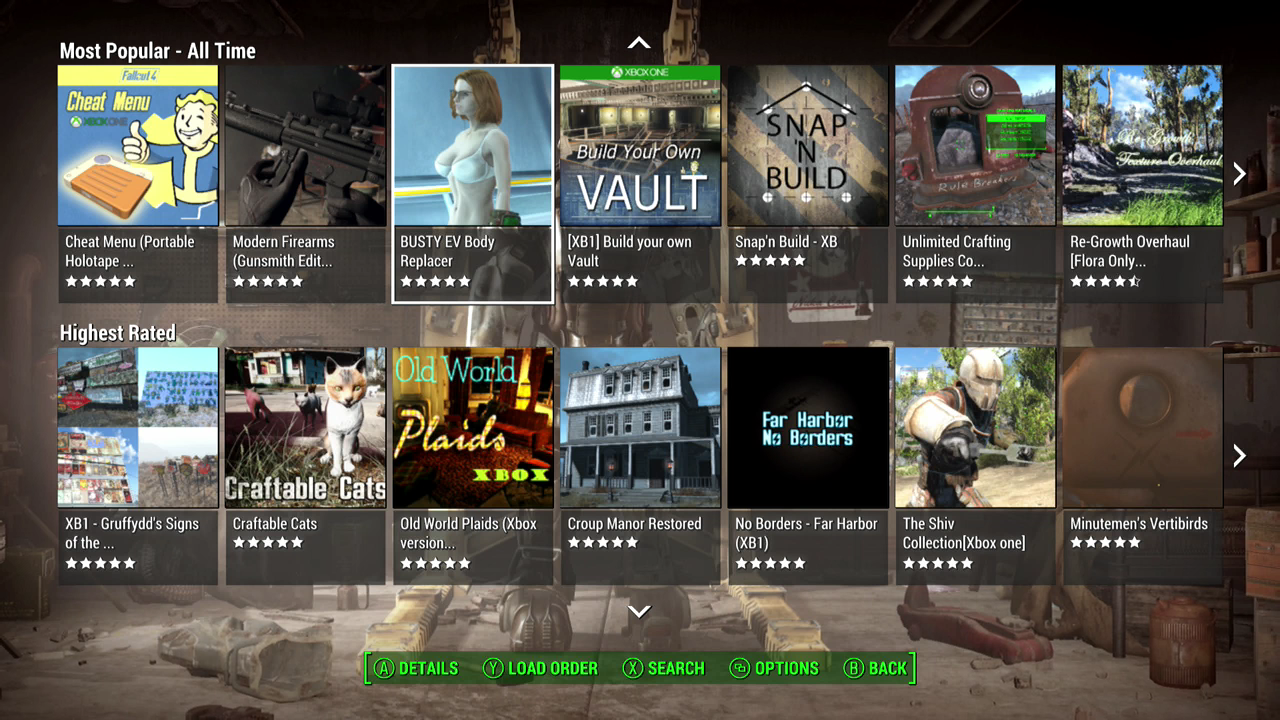 Xbox One owners can now download mods for Fallout 4. There are 885 available already and the servers for the game's creators at Bethesda seem to be struggling to keep up. The most popular mod for the game on Xbox One is a cheat menu that lets you add caps and stimpacks. That's currently a little more popular than "Busty Enhanced Vanilla Body replacer". There are cat mods and gun mods, too, of course.