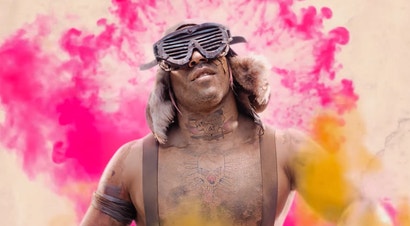 If you're wondering a little more precisely how Avalanche's sequel to Rage will play out in the flesh, here's a short gameplay trailer to mull over.
There's a mix of driving and first-person sequences after the first 30 seconds, and the very final scene indicates that players will have some kind of interaction with enemies in armoured suits, although you don't get to see whether it's possible to pilot them yet.
The trailer also shows off a form of rocketjumping through an ability of some kind, and there's a neat cluster grenade at the end which has a nice red smoke effect.
Rage 2 is due out next year, and we'll undoubtedly see a bit more of the game at Bethesda's E3 conference this year.