Image: SNK
Previously hinted at, the Neo Geo Mini is now official. It's the latest retro hardware to get miniaturised.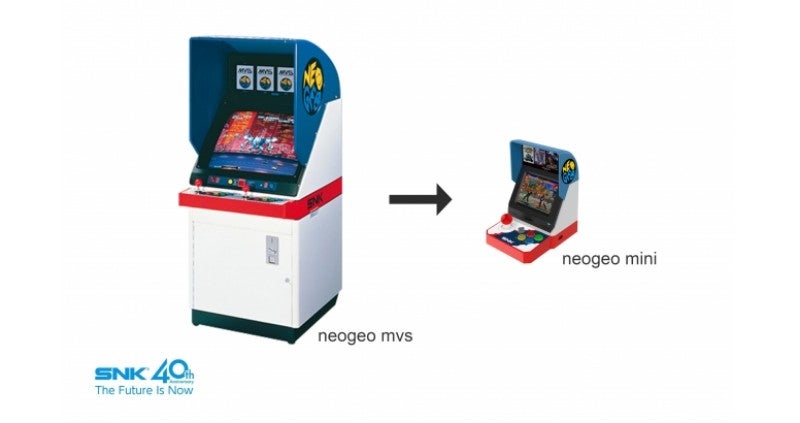 Image: SNK
The Neo Geo Mini is based on the Neo Geo MVS arcade machine and will come in two versions: A Japanese one for Asia and an international version for North America, Europe and beyond.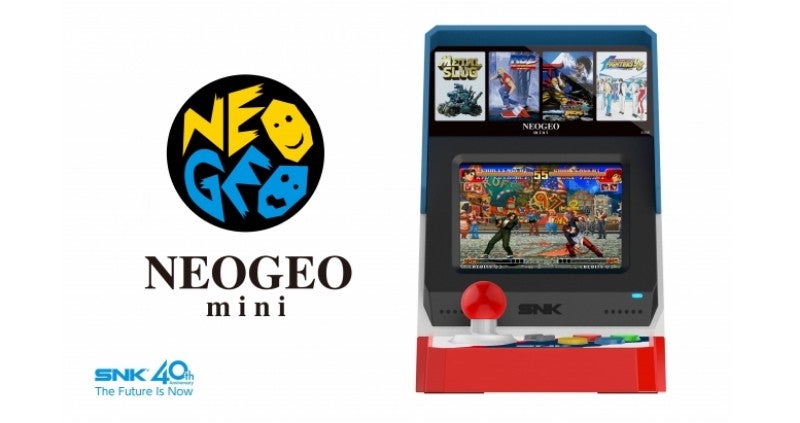 Image: SNK
Above is the Japanese version and below is the international Neo Geo Mini.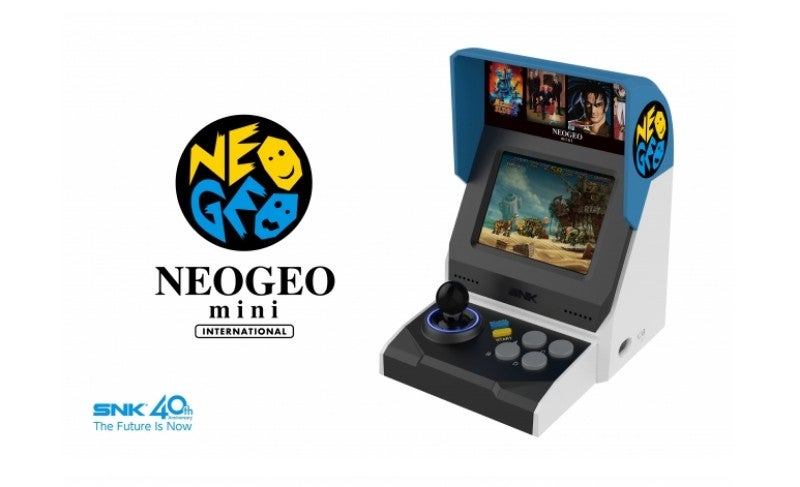 Image: SNK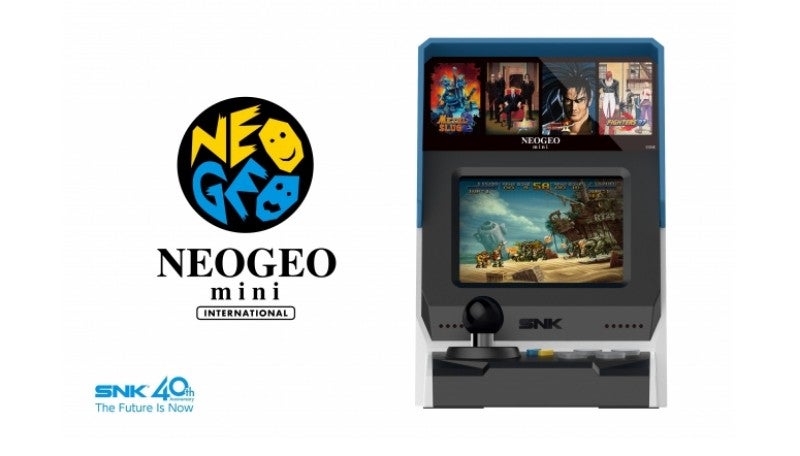 Image: SNK
Featuring a 3.5-inch LCD screen, the Neo Geo Mini comes pre-loaded with 40 games, some of which you can see in the above images. It has an HDMI port for those who want to see it on a bigger screen as well as a headphone jacks and two external controller ports.
No word yet about a release date, a list of titles, or pricing.