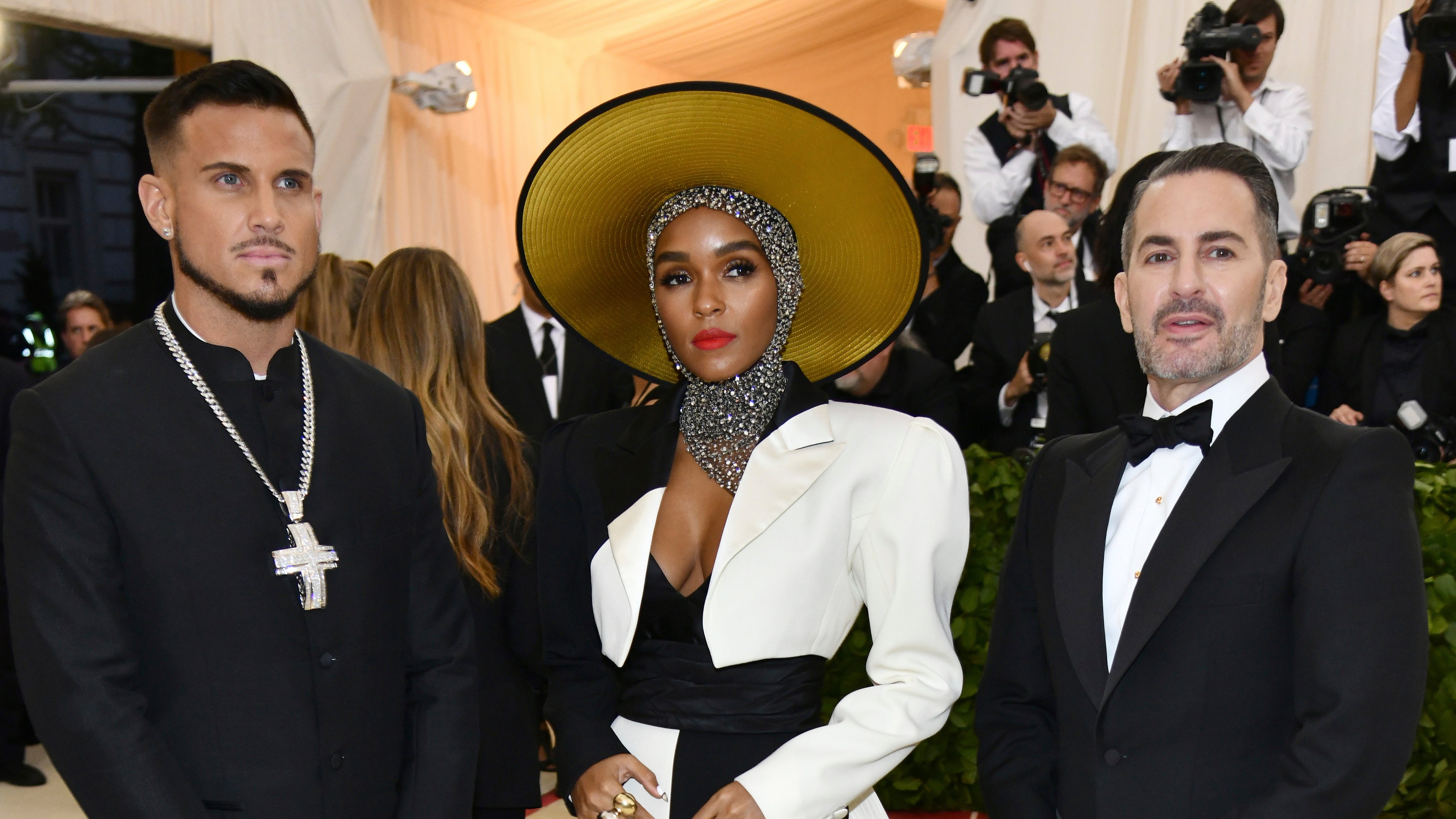 Yesterday was the annual Met Gala, where celebrities go to have a very expensive dress-up party. This year's theme inspired a lot of the guests to dress like your next Dungeons & Dragons character.
Photo: Charles Sykes/Invision/AP (Invision)
Yesterday's theme was "Heavenly Bodies and The Catholic Imagination", and like every year, a lot of people whiffed it. Michael B. Jordan, you can't just throw a cross pin on your suit and call it a day. The people who committed to the theme really slayed, though, even if some of them kind of looked like they belonged in JoJo's Bizarre Adventure.
dio and pucci at the met gala 2018 pic.twitter.com/6BS0zhQJ6s

— Mama Dio (@LadyBloof) May 8, 2018
Looks like Chadwick Boseman's cape and Zendaya's Joan of Arc inspired dress were beautiful enough that there's already fanart of them.
KING pic.twitter.com/mzGCrqlJR0

— へろへろ (@heloheloheeeee) May 8, 2018
tired so I'm calling it done ! pic.twitter.com/liRUmiwJiI

— Marion Bordeyne (@galaxyspeaking) May 8, 2018
My favourite detail of the night was Quavo's chain, however.
Chain of the year goes to @QuavoStuntin for the Aku Aku mask from @CrashBandicoot. So dope. #MetGala pic.twitter.com/V4NXB4uCa4

— Aaron Dodson (@aardodson) May 7, 2018
As with every year, the pagentry of the Met Gala led to some good goofs.
remember lord farquaad? this is him now... feel old yet? #metgala pic.twitter.com/Dc0Ot4xo6w

— megan franks (@Megan_Maree_) May 8, 2018
Elon Musk and Grimes make their debut at the Met Gala pic.twitter.com/plAvt2xvc6

— despite your efforts you cannot escape pajamashaw (@pajamashaw) May 8, 2018
when you have the met gala at 8 but you're the final boss in a jrpg at 11 pic.twitter.com/AO8r8CCWZi

— olivia (@spookyoolong) May 7, 2018
Anyway, here's Zendaya looking like a level 20 paladin with an 18 in Charisma #MetGala2018 pic.twitter.com/UpDRrtpZC4

— Hayes Brown (@HayesBrown) May 8, 2018
when you order it online vs when it comes in the mail #MetGala pic.twitter.com/BBx8KrWQmh

— Tyler McCall (@eiffeltyler) May 8, 2018
No one at the Met Gala seems to be concerned at all that Sandra Bullock has already quite loudly announced her plans to burgle it

— Stress Muppet (@DylanRoth) May 7, 2018
Comic book artist Kevin took it upon himself to draw what he'd wear to the Met Gala this year, and that's caused a lot of other artists to throw in their own looks. I would have loved to see some of these this year. Maybe next time around we can send Wada instead of another dude that's just going to wear a black tux.
Technicolor stained glass coat with bejeweled jaw/neck piece a la the forgotten martyrs. Feeling very Dracula #METsona #MetGalaSona #metgala pic.twitter.com/GF4fUnfNNT

— Kevin Wada (@kevinwada) May 8, 2018
I saw some artists on my dash drawing their #metsona s (a very good idea by @kevinwada ) and I couldn't help myself ???? pic.twitter.com/9XIYlS7wPi

— reapersun (@reapersun_art) May 8, 2018
Serving fallen angel realness
My #metsona, credit to @kevinwada for starting the tag ✨ pic.twitter.com/FGkPyh7N3L

— Meder Taab (@MederTaab) May 8, 2018
My #Metsona. Thanks @kevinwada for putting it out there! pic.twitter.com/tWWsjvbrfb

— Joana Neves (@joananevesart) May 8, 2018
So do not fear, for I am with you; do not be dismayed, for I am your D.J. #metsona @kevinwada pic.twitter.com/RBr8qkI7Eb

— Lil' M'Baku (@OhHeyDJ) May 8, 2018
The #metsona tag is so good! Mine in inspired by the Virgen de Guadalupe, because we need good mexican representation! #MetGala pic.twitter.com/0QdX2oQ0rY

— May D. (@smol__a) May 8, 2018