The official reveal of Battlefield 5 isn't until next week, but DICE and EA have confirmed one thing ahead of time: the game will retain its single-player campaign, War Stories.
A post on the Battlefield site this week outlined a range of tidbits for people to expect at the official reveal on May 24 (May 23 international time).
The main kickers: War Stories, Battlefield 1's campaign mode, will return. The vignettes covering different aspects of the conflict and highlighting different characters was one of BF5's most praised aspects, and comes at a handy time given that fans of Call of Duty campaigns have been left in the dust this year.
Other notes to keep an eye on:
The developers will reveal the official answer behind the easter eggs found in Battlefield 1 recently;
Operations mode will be expanded, letting players fight "across several maps";
It won't be set in World War 1, but "another frontline", although it's not confirmed whether that's another war or another conflict entirely.
Kotaku has reported previously that DICE is hoping to have only cosmetic microtransactions in Battlefield V, with developers keenly concerned about the reaction following the fallout from Battlefront 2's loot boxes. You can read more about that in Jason's original report below.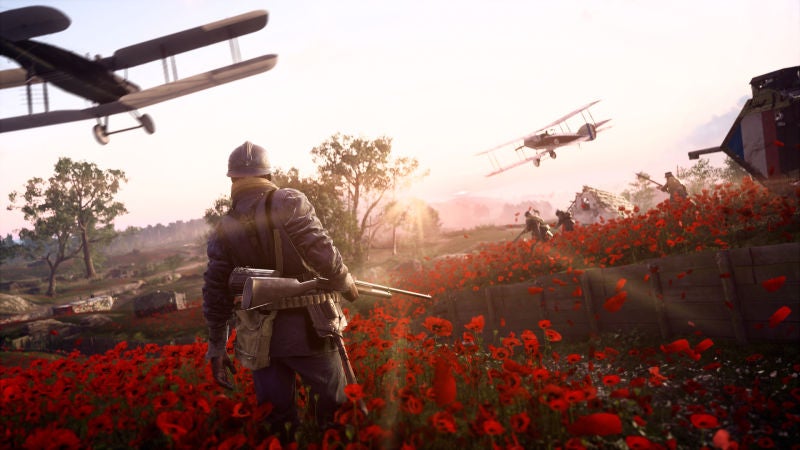 The people who make Battlefield, just like many other developers across the video game industry, have heard the loot box furore loudly and clearly. The next Battlefield's microtransaction plans remain in flux, as they are in many games until close to release, but it's unlikely they will inspire as much anger as Star Wars. Battlefront II's did. That will be a theme. Based on conversations I've had with developers at a range of major studios lately, nobody wants their game to be remembered for its loot boxes.