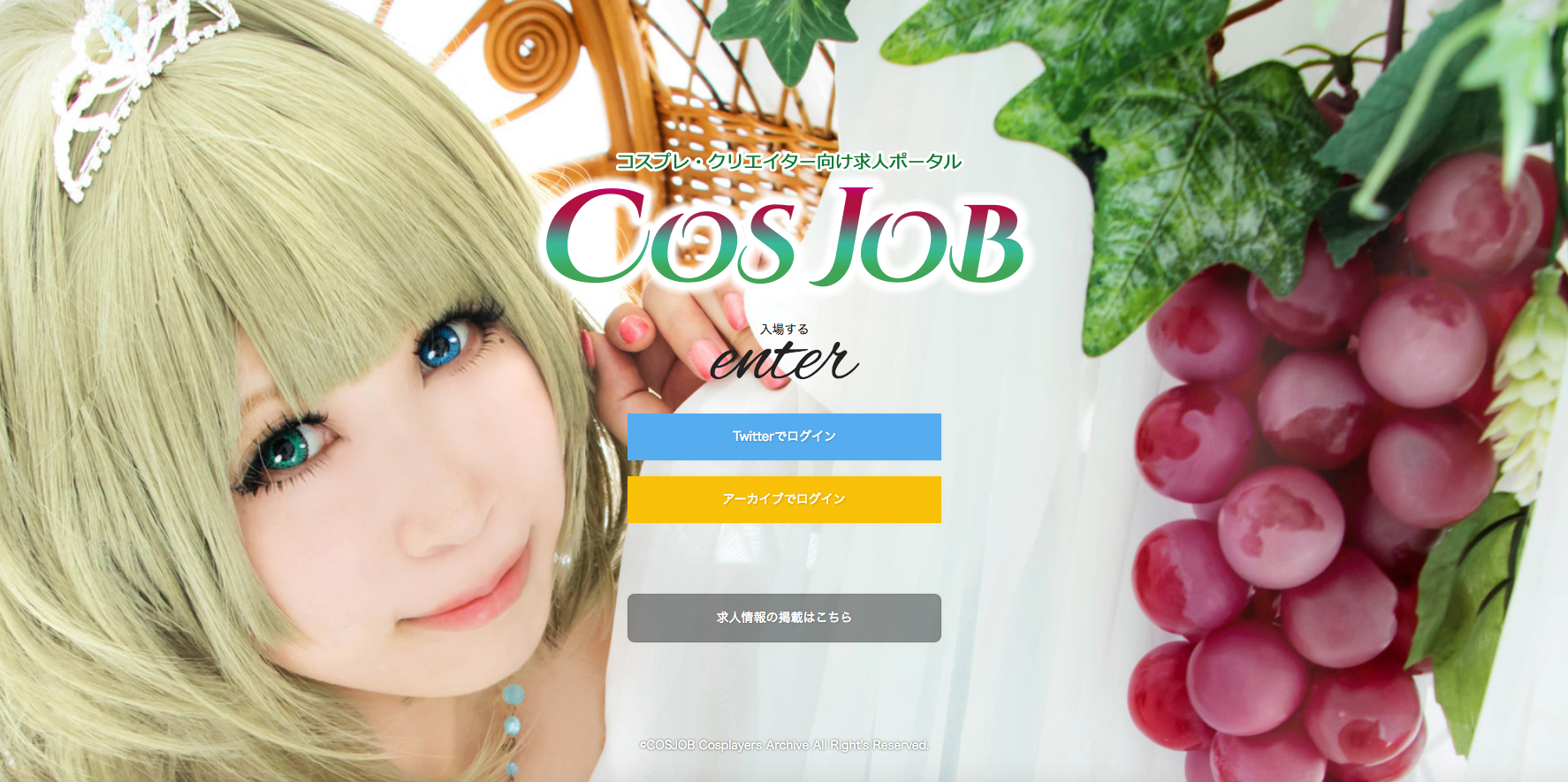 Screenshot: COSJOB Cosplayers Archive
It's called "Cos Job," and the new recruitment site is aimed at cosplayers and the businesses that want to hire them.
As Anime Anime notes, the site is run by cosplay social-networking site Cosplay Archive, Cos Job lists help wanted ads for cosplay models as well as event companions and staff.
There are also listings for cosplay shop salespeople and other cosplay related gigs, including web design for a cosplay app.
Since the site just launched this week, there aren't that many listings. Currently, the site is Japan-only.