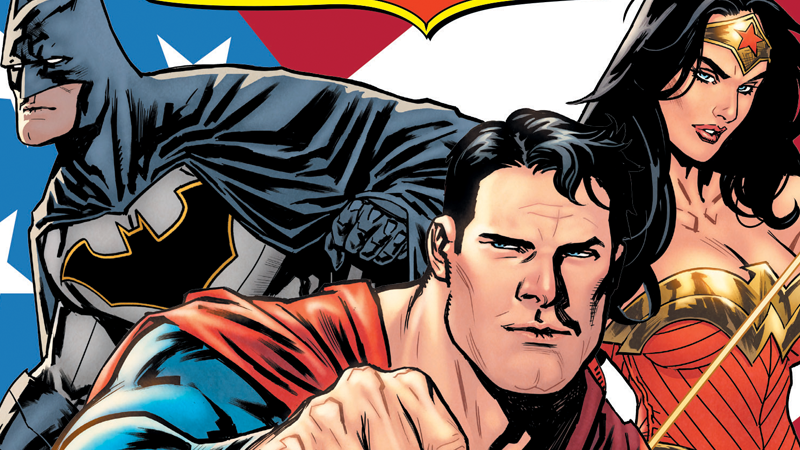 Over the past few decades, both Marvel and DC have slowly retreated from releasing their comics on wider shelves in favour of launching books through specialty comics stores. Last year, Marvel slowly began branching out again thanks to a digest deal with Archie, and now DC is reviving an old favourite to join them.
The trinity forms up on the cover of Justice League of America Giant #1. Image: Yanick Paquette (DC Comics)
In a move announced this week, DC Comics has teamed with Walmart to revive its DC Giant range as a 100-page anthology format comic book. Four new series revolving around Batman, Superman, the Justice League and the Teen Titans will launch solely in the retail stores starting July 1.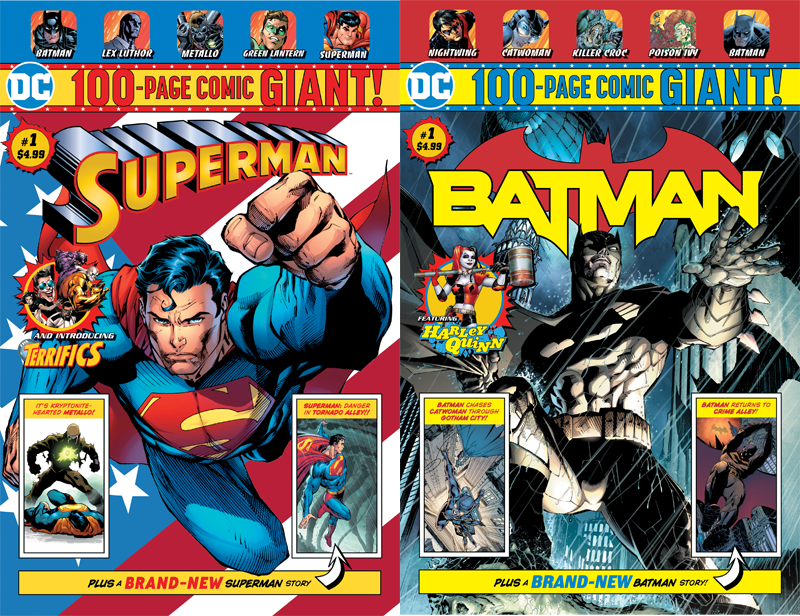 The full covers for the Superman and Batman series in the Giant line. Image: Jim Lee, Andy Kubert (DC Comics)
Starting next month, each of the new monthly series will collect stories from the past two decades of DC Comics publishing - including stories released as recently as this year - revolving around each book's titular characters, as well as a few side stories featuring guest characters such as Harley Quinn, the Terrifics, or even the recently-introduced Sideways from the Dark Matter publishing initiative.
But on top of that, each series will also include new ongoing stories from top DC creatives such as Tom King, Andy Kubert and the recently-arrived Brian Michael Bendis - setting the Giant line apart from Marvel and Archie's digest series, which exclusively feature reprinted stories.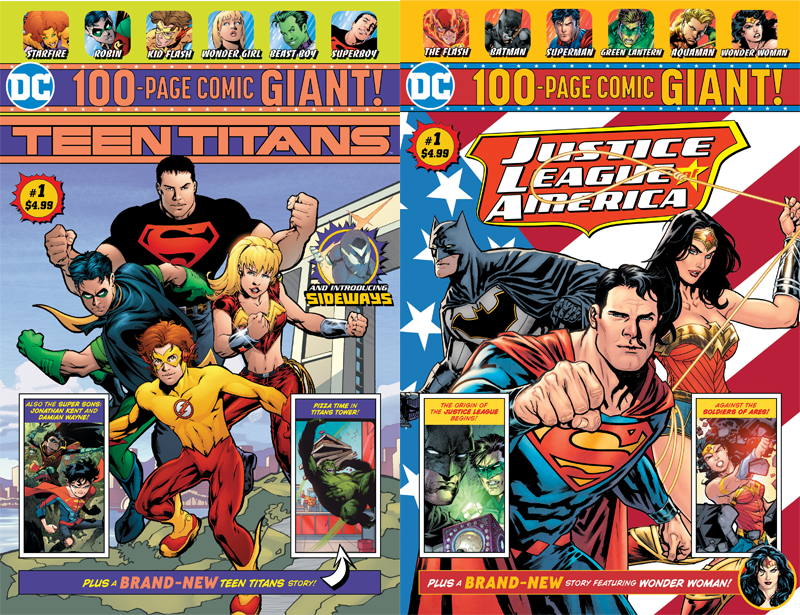 The full covers for the Teen Titans and Justice League of America series in the Giant line. Image: Mike McKone, Yanick Paquette (DC Comics)
This is a good move for DC, just as Marvel's digest plans were. In an age where comic book heroes are the ascendant pop culture stars, making it easier for people who've fallen in love with these characters through the plethora of DC movies or TV shows to get access to new comics, without having to consider - or perhaps even be put off by - the prospect of going to a speciality store to start reading comics, can only be a good thing.
The first issues of Batman Giant, Superman Giant, Justice League of America Giant and Teen Titans Giant hit Walmart shelves July 1, for $US5 ($7) apiece. Hopefully similar initiatives will hit Australia soon.