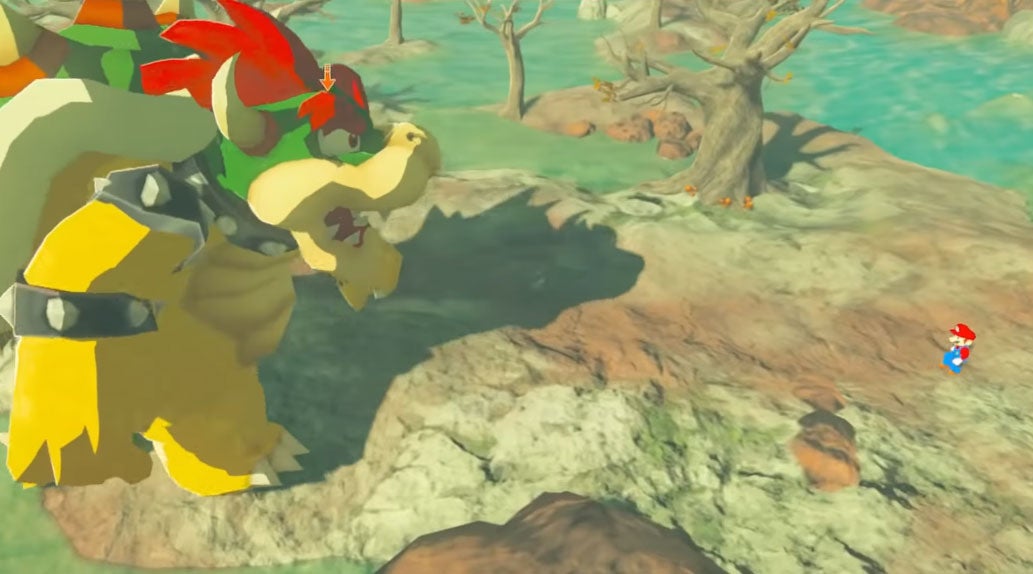 This pair of mods, with Mario replacing Link and Bowser replacing a Hinox, brings one of Nintendo's oldest battles to one of its newest classics.
Video by BeardBear
Bowser is by lynard killer, while Mario is by WilianZilv.
And for something similar, here's a straight Fire Mario vs Bowser:
Thanks Marc!