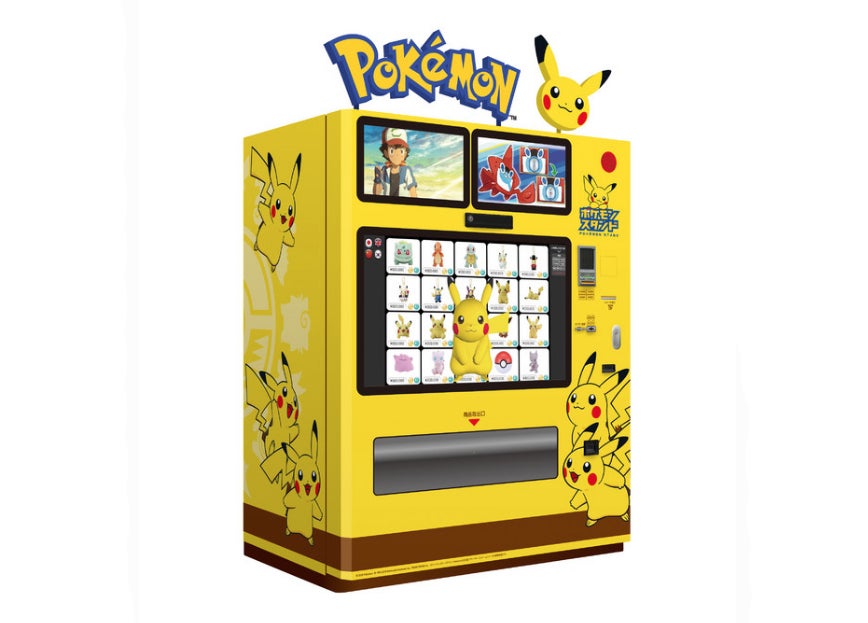 Japan loves Pokemon, and it loves vending machines. It was only a matter of time before they merged.
Screenshot: Inside
Behold, the Pokemon Stand. These vending machines sell Pokemon Center merchandise and are located at Narita Airport, Aqua City Odaiba, Ebina service area in Kanagawa, and Ashigara service area in Shizuoka.
As you can see in these images from Inside, the vending machines support Japanese, Korean, Chinese and English.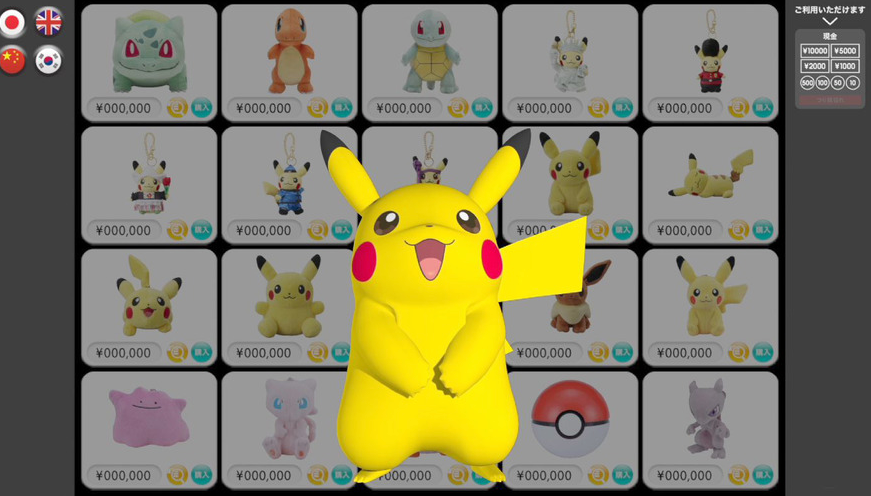 Image: Inside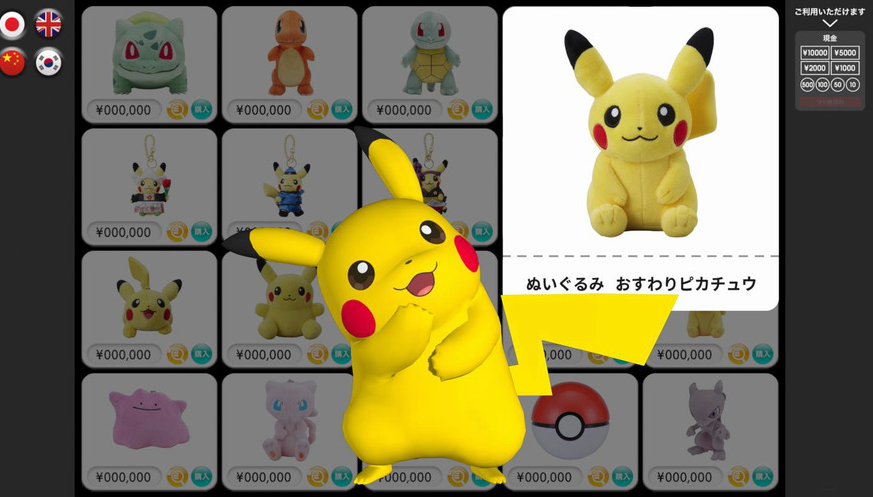 Image: Inside
Here are photos of machines out in the wild!
ポケモンスタンド 羽田空港 pic.twitter.com/KSq54ExO6d

— だい ほっしー (@dai_hoshi0316) June 3, 2018
ポケモンスタンド pic.twitter.com/AOfVceQEqx

— はこふぐ (@edamamefugu) June 8, 2018
And a clip of one in action.
ポケモンスタンド
しばらくするとピカチュウが出てきました。かわいい pic.twitter.com/RdDBWZp3ZI

— だい ほっしー (@dai_hoshi0316) June 3, 2018