There's an old joke in pen-and-paper RPGs where one has to question the architectural madness of the Big Bad's castle, bunker or underwater cloud fortress (don't ask). Why is that trap there? Does every door require a puzzle to open? How does Dr Evil's dinner guests get to the bathroom without impaling themselves on the tapestries?
Video games are no different… in particular, the various mansions and facilities of the Resident Evil series.
This five-minute video from Mashed does a good job of covering the various, uh, oddities of Umbrella's real estate, where a Vincent Price-esque villain is blamed for the high mortality rate of the corporation's employees.
As you might expect, it manages to cram in a few of the franchise's classic — and unintended — comedy moments, including a meme-worthy appearance from the master of the accidental double-entendre, Barry Burton.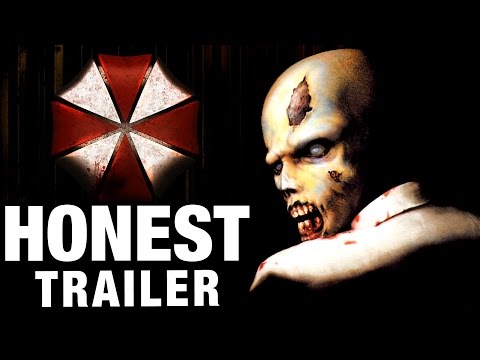 I missed out on playing the original remake of Resident Evil on GameCube. Those were some of my saddest teenage years. Eventually though, I found myself in possession of a Wii and thanks to its backwards-compatibility feature, I finally got to play it in 2009. Not ashamed to say I enjoyed ever drop.
Resident Evil: WORST ARCHITECT EVER [YouTube]