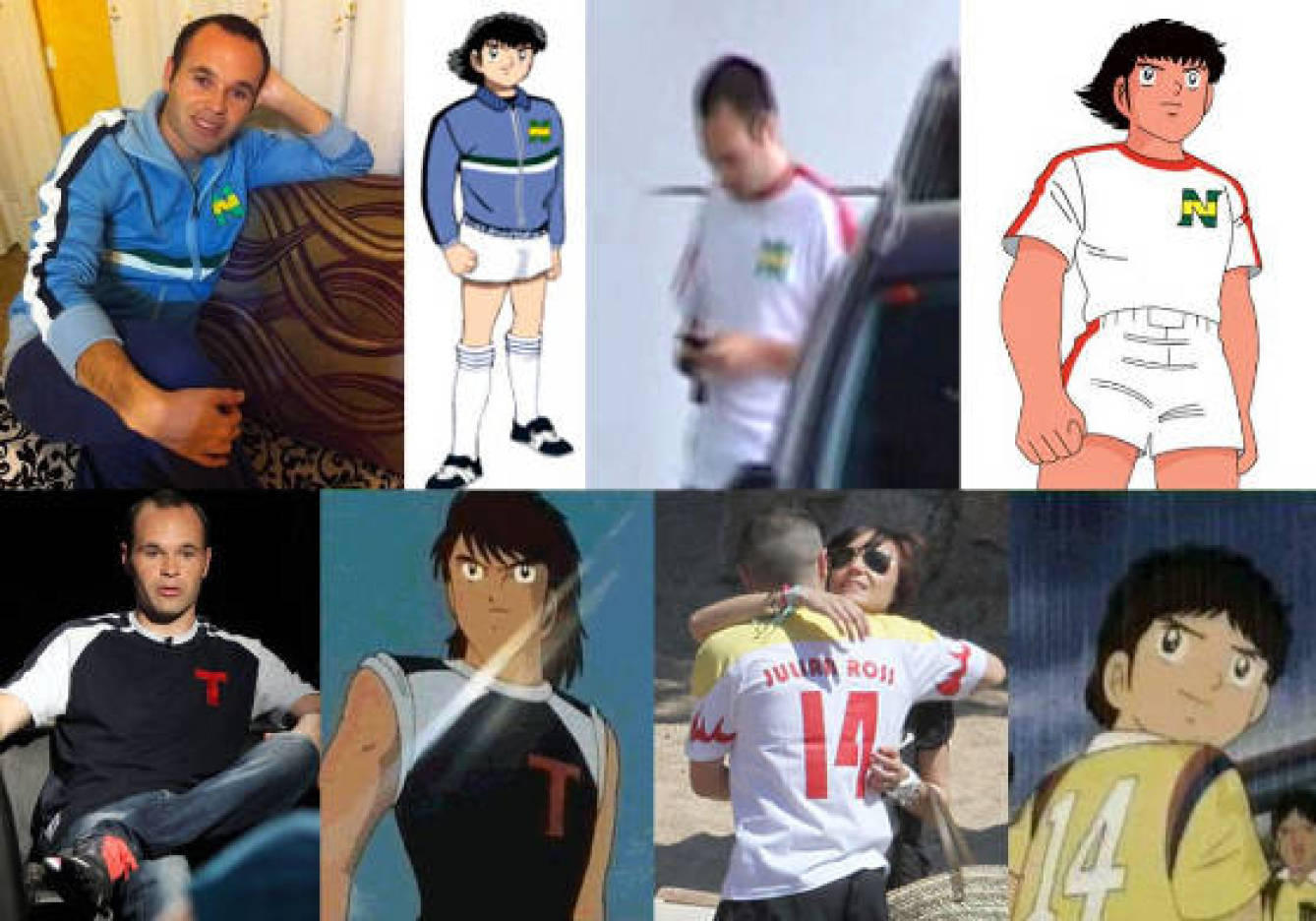 Late last month, it was announced that Andrés Iniesta was leaving FC Barcelona for a three-year deal with Vissel Kobe. That's exciting for J League fans, but what must have been cool for Iniesta was meeting the man responsible for his favourite anime. Again.
Image: 2ch
Yoichi Takahashi debuted his manga Captain Tsubasa back in 1981, a time when soccer didn't have a large following in Japan. It was a hit and went on to spawn several anime that were broadcasted all over the world.
"It was the anime I liked most as a kid," Iniesta said at a recent gathering to celebrate his joining Vissel. "I watched it everyday before school." As soccer site EiF points out, the show inspired a generation of players.
Iniesta with Yoichi Takahashi (Creator of Captain Tsubasa). pic.twitter.com/Sw9rkJCSFc

— Barca Universal (@BarcaUniversal) January 31, 2018
Iniesta has previously met Takahashi, but this was the first time he got original drawings of himself in a Vissel uniform.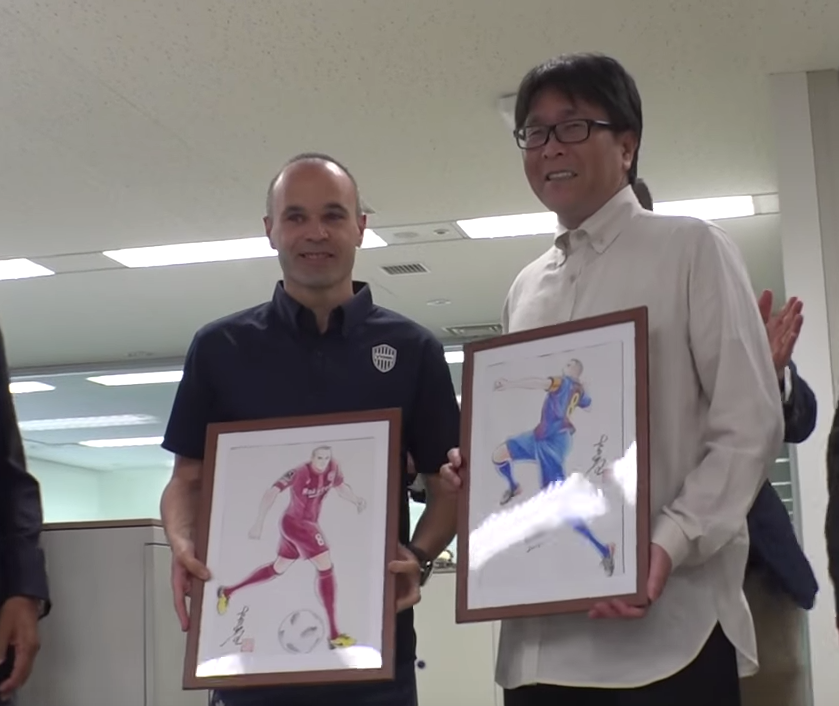 Screenshot: Jリーグ公式チャンネル