It's summer in Japan right now! And in many places in the northern hemisphere, it's hot. So if you collect anime or video game themed figures, take heed. Severe summer temps can wreak havoc on collectibles.
This is especially common in Japan, where the AC is typically switched off when folks aren't at home. Add record-breaking temps and you get bent figures — and more.
Look what happened to this candle.
母親から恐ろしすぎる画像が届いて今後の日中不在時の冷房の使用を決断しました…
最高気温36度の日に西陽の当たる部屋の影になる部分に設置した仏壇から回収したものです… pic.twitter.com/hwQMOt5vsG

— かける@次は夏インテ恋和歌 (@cc_Token) July 20, 2018
The below heatwave warning has recently gone viral in Japan, but the photo was originally uploaded on Figsoku a while back.
フィギュアを飾っている人は猛暑で変形しないようにご注意! pic.twitter.com/yNCeHGOmBD

— げんき (@genkinokakera) July 22, 2018
It looks like a Michael Jackson dance move.
リツコ vs マイケル・ジャクソン
勝負の行方は!? pic.twitter.com/FWJU9H4mrW

— ????徳川家鷹???? (外向き電飾300Cデビュー予定) (@ROLLS_Ash_LOVE) July 22, 2018
Here are more examples of warped figures.
よかった同士がいた pic.twitter.com/IynD93eIyz

— (∪^ω^) わんわんわんお! (@wanwanwan__O) July 22, 2018
フィギュア、変形はしてないんだけど落として王の足折ってしまい、そーゆー性癖ないしどうしよ…..と悲しみには暮れている pic.twitter.com/mJb94bRP5r

— そこの俺!☆4鯖引換は10/4までだぜ! (@_Goodbye_Subway) July 22, 2018
夏の風物詩ですよね pic.twitter.com/oorHJufJWg

— 柳生蒼 (@yagyuusou) July 22, 2018
夏の暑さのせいで、ホライゾンのフィギュアが変形してた(笑)

足がふにゃっと pic.twitter.com/PJC2SpyH8a

— [email protected]廃人 (@toshi_0414_) August 1, 2013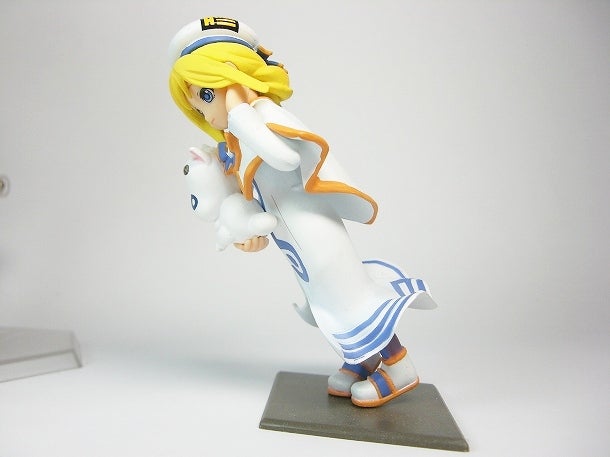 Figsoku" loading="lazy" > Image:
Figsoku
What should you do if you figures get warped like this? According to blog Club Maccho, put the figures in hot water. Since they're made of PVC, the plastic can be bent at high temperatures.
Gently bend the figures back into place (be careful!) and then put them under cold running water.
The low temp will cause the PVC to harden, and the figures will hopefully return to their normal state.
Remember, collectible figures are not cheap and can snap off the base at the ankles. Perhaps the best preventive measure is to keep them out of the summer heat!
あまりの猛暑で
柔らかくなってしまった家のフィギュア。 pic.twitter.com/SYcKg7R3jn

— 雪猫カゥル@フルスタックVTuber (@kaluru) July 23, 2018
Even if you only have CG figures!