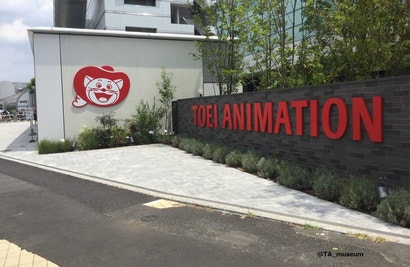 Photo:
TA Museum
Iconic anime studio Toei Animation is opening a new museum later this month. It's located in Tokyo and called Toei Animation Museum.
Toei, of course, is responsible for the One Piece, Dragon Ball, Galaxy Express 999, Mazinger Z and Sailor Moon anime shows.
At the museum's various exhibits, visitors can learn how anime is made and check out original drawings and animation cells.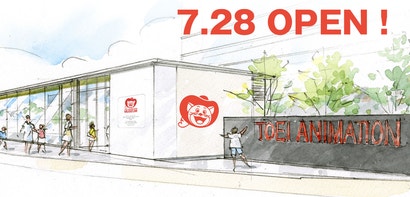 Image:
Official Site
The museum is currently in preview, but will officially open to the general public on July 28. Below are maps, showing how to get there.
東映アニメーションミュージアムが7/28にオープン!

入館料:無料
営業時間:10時~17時(最終入館:16時30分)
定休日:水曜日
アクセス:西武池袋線「大泉学園」駅北口より徒歩15分
 ※駐車場・駐輪場はございません。
お問い合わせ:TEL 03-5905-5115

皆様のご来館お待ちしております! pic.twitter.com/SJu9Hv1blM

— 東映アニメーションミュージアム (@TA_museum) July 21, 2018
【アクセスご案内】バスの場合
西武池袋線
・大泉学園駅北口1番乗り場「和光市駅南口」「長久保」行き(約5分)
・石神井公園駅北口1番乗り場「成増駅」「石神井循環」行き(約10分)

「東映撮影所前」下車、映画館の向かいです。

オープンの日も暑さが予想されますので、バスをご利用下さい。 pic.twitter.com/rJVTPtsnjQ

— 東映アニメーションミュージアム (@TA_museum) July 23, 2018
A special Pretty Cure exhibit is being held from the opening.
【企画展紹介】
企画展エリアでは「プリキュアあそべるひろば」を開催中!
圧巻のプリキュアオールスターズパネルや写真スポット、大きなパズル、
絵本やおもちゃのコーナーなど、遊べる企画が盛りだくさんです。ぜひ体験してください!
プリキュア関連商品を扱ったショップも営業しています。 pic.twitter.com/6S36oksQCf

— 東映アニメーションミュージアム (@TA_museum) July 22, 2018