By all accounts, the original 1991 release of Asics' Gel Saga was inspired by the aesthetics of Gundam, making it one of the first nerd sneakers in history. The shoe's 2018 re-release is paying homage to that heritage.
Asics have worked with Foot Patrol, a London sneaker store, on this new version, which is once again a tribute to the anime with a mobile suit colour scheme.
Without the rights to actually come out and say it's a Gundam shoe, though, both companies have had to play it coy, passing it off instead as simply a generic anime-inspired sneaker, complete with an anime version of Foot Patrol's logo in this video:
Another reason it's not simply called the Gundam, of course, is that a lot of folks already associate the series with another shoe, Nike's Air Max 98 "Gundam":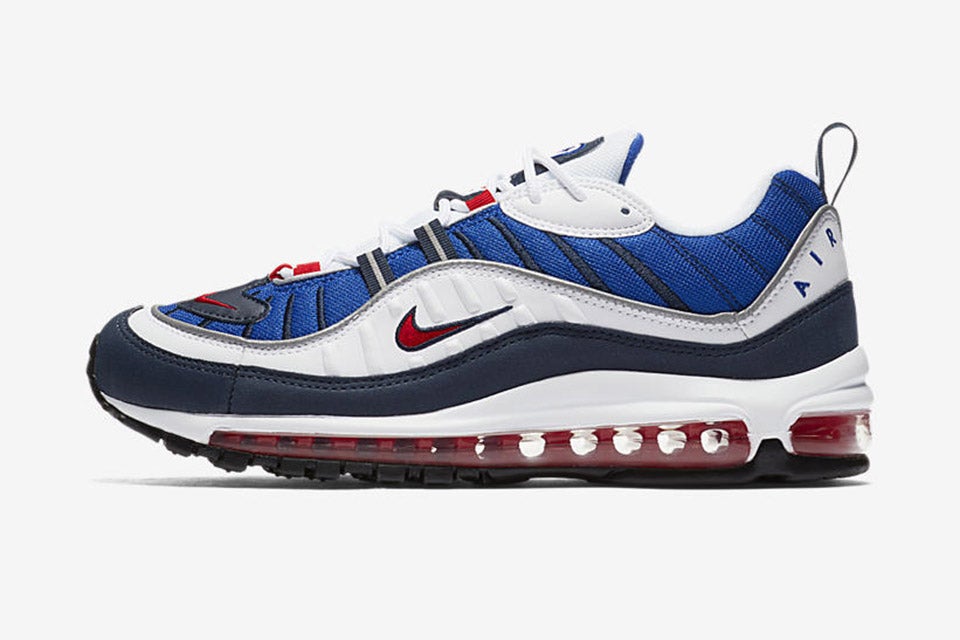 The Footpatrol x Asic Gel Saga will be out on July 28 for around $US150 ($202).