The Zombies World Championship is returning on Sunday, August 5, and the future looks positive for competitive Call of Duty Zombies. Highly-skilled finalists will compete for an increased prize pool in a tournament that promises to be more polished than last year's inaugural event.
The Call of Duty Zombies community loves a good challenge, whether they're tasked with Easter egg speed runs, highest-round attempts, or seeing who can complete a boss fight fastest.
Last year, the popular Zombies Youtuber Matt "Mcsportzhawk" Cobuzio co-founded the first Zombies World Championship, which saw several Zombies records crushed for high rounds and speedruns as players fought to be one of four finalists competing for a $US20,000 ($26,899) prize pool.
The 2017 finalists were flown to Los Angeles and teamed up with popular Zombies YouTubers to compete a series of challenges on stage.
However, the first Zombies event wasn't without some hiccups. There was a last-minute venue change, and technical difficulties plagued the event, causing frustrating delays for both participants and viewers.
Despite the challenges of first-time event hosting, there was still a lot of community support for competitive Zombies, driving the ZWC team to work towards making this year a bigger and more successful experience with a two-part competition.
I spoke with co-creator Jose Salazar via email, who described last year's venue change as an issue with a third-party production company. The last-minute decision to part ways with the production company left their small ZWC team in a tough bind, needing to hire a new crew and set up production at a completely different venue less than 30 hours before the big event.
"What normally takes months to plan and 4-5 days to set up, we pulled off in the last 22 hours before going live," Salazar said. "We cannot express the gratitude we feel for our tiny team of hard working individuals who sprung into action to make the event possible."
Salazar also said that ZWC has a much bigger team working behind the scenes to make this a smoother process for the 2018 event. This year, Elgato Gaming has partnered as a sponsor for Zombies World Championship 2, and the event has been locked in with the reputable eSports Arena in Orange County, California, providing much more space and a reliable production crew.
The first part of the competition will be a Zombies World Invitational event. Sixteen YouTubers and Twitch streamers will meet on August 3 in Los Angeles to fight for a spot at the Zombies World Championship. The eight finalists from the Invitational will go on to Champs to compete with the online finalists.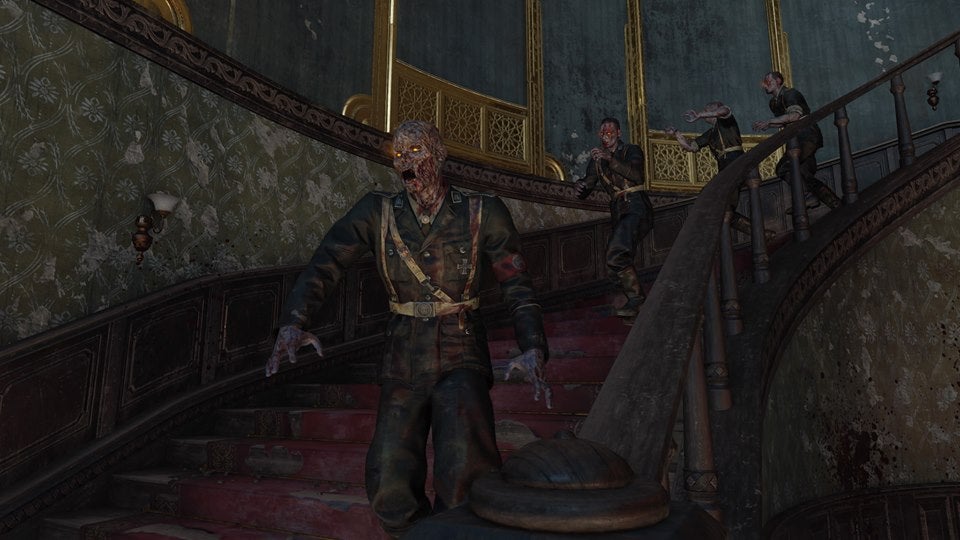 Gamers all across the world participated in the online tournament, which allowed them to compete in any of the eight different challenges in hopes of scoring the first-place finish needed to earn a seat at this year's Championship. This year, instead of four finalists, eight will move on from the online tournament to compete for an increased prize pool of $US30,000 ($40,349).
This year's finalists include some tremendous talent, including player Buzzardly's record-smashing 137 rounds on WWII's Shadowed Throne map without the use of armour. No other competitor even came close to this number; second place was 72.
The No Man's Land: Most Kills challenge on Black Ops 3's remastered Moon map was a very competitive challenge for participants, with a one-kill difference separating the first and second-place finishers. First place finalist Lil_shakee slayed for 429 kills in Moon's savage starting area of infinitely spawning zombies. Players could not leave No Man's Land in the challenge, and had to kill as many zombies as they could until they met their demise.
Despite being a bonus mode that almost didn't even make into Treyarch's 2008 Call of Duty: World at War title, Zombies have become a staple in the franchise with a lot of opportunity and, perhaps, the hungry talent needed to tap into the world of esports.