As many reviewers on Steam will tell you, Cultist Simulator isn't for everyone. But the people who love it really, really love it.
Cultist Simulator is a resource management game about running a cult. It doesn't give you much instruction or hold your hand through the process, but you can ascend to godhood eventually. Why just take it from me, though? Steam users are extolling its virtues with a religious fervor: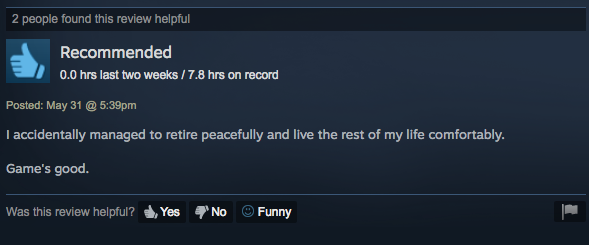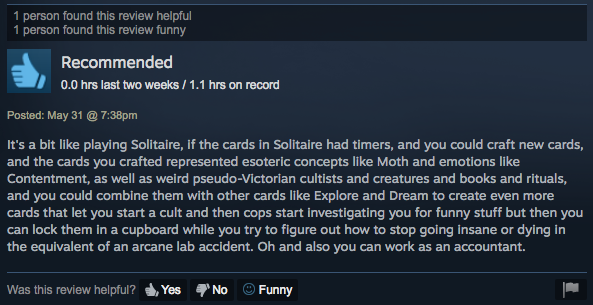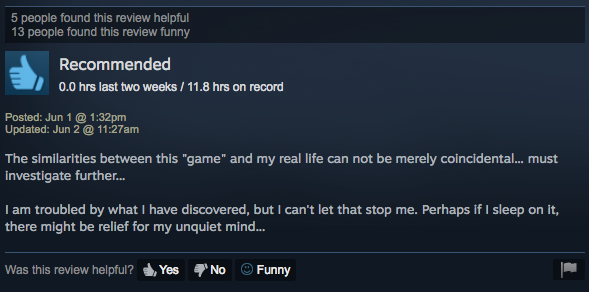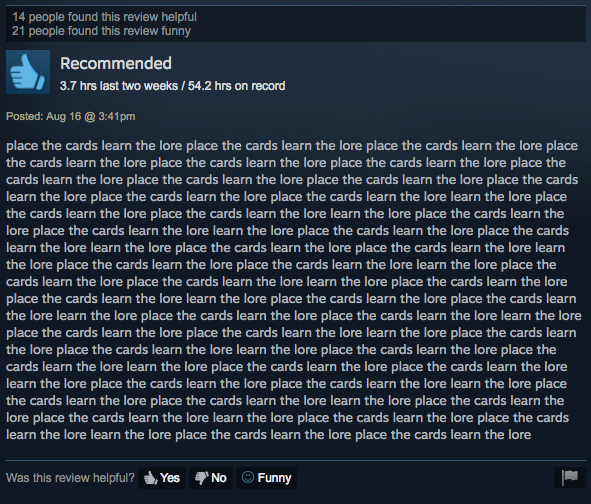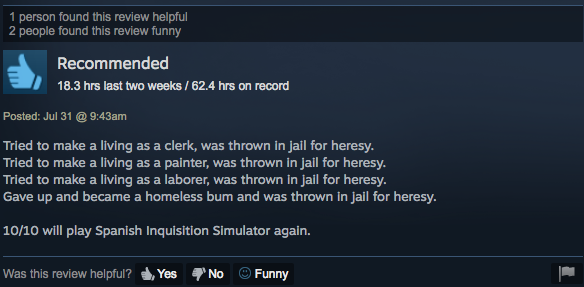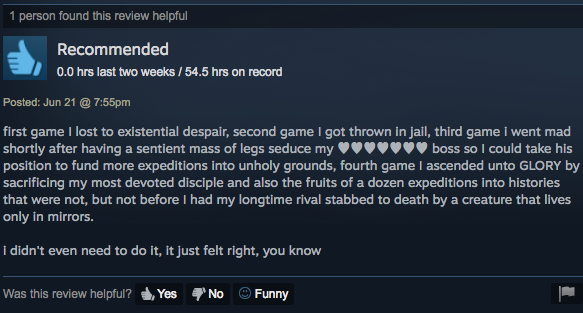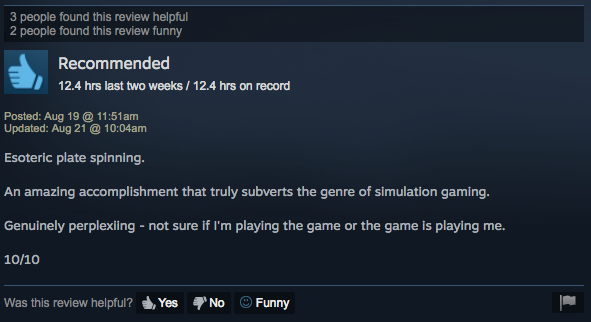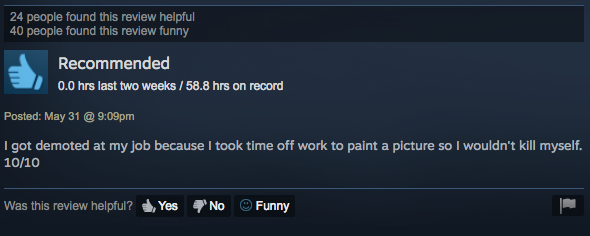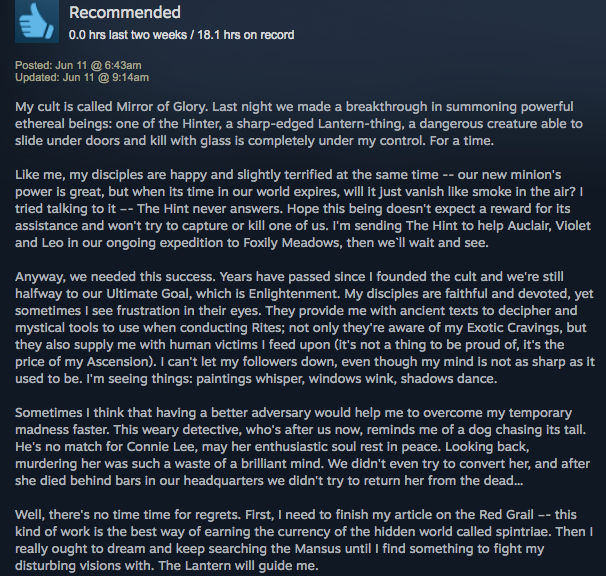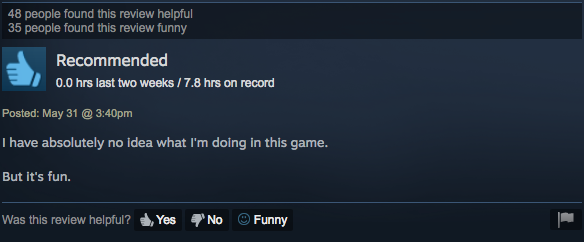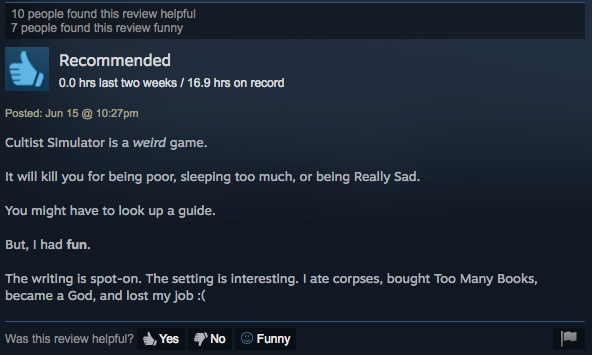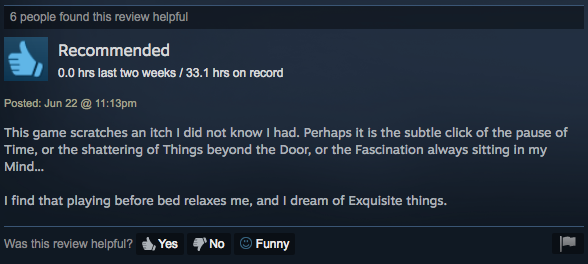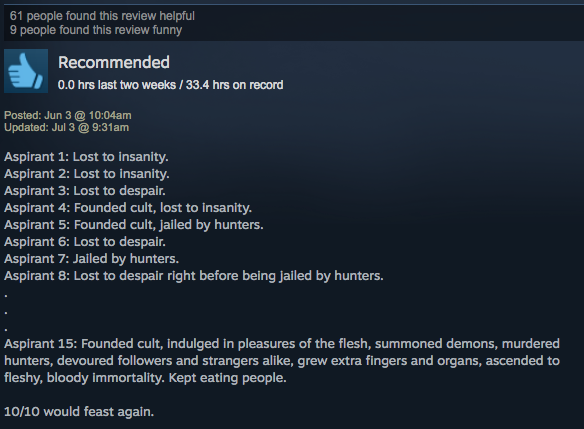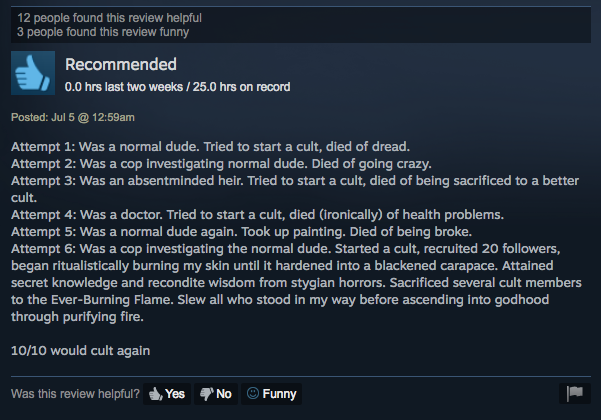 You can check out more reviews for Cultist Simulator here, or read our ongoing "As Told By Steam Reviews" feature here.