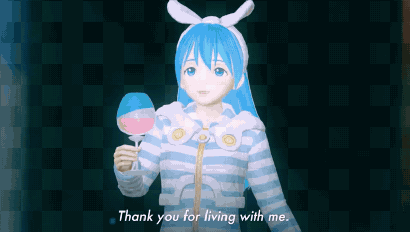 Gif:
Gatebox Lab
Back in 2016, crowdfunded pre-orders commenced for the Gatebox virtual assistant. Now in 2018, the product is going into mass production at around half its original asking price.
Below is the original concept movie, showing what the virtual character Azuma Hikari can do (which includes texting, chatting, and turning lights on and off).
The original Gatebox was ¥300,000 ($3615) and limited to only 300 units, but the mass production version is ¥150,000 ($1807).
According to Famitsu, the mass production version has been improved. For example, it has a slightly slimmer design as well as dual mics for better communication. Moreover, the sensors can recognition face and movements.
Gatebox's slogan is "Living with characters." Shouldn't it be imprisoning them?
Currently, the mass production model is only on sale in Japan.