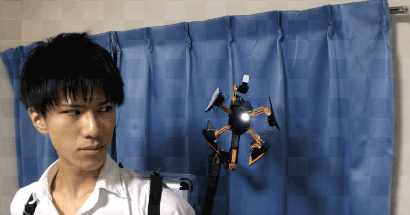 Gif:
工房勘太郎
In Death Stranding, Norman Reedus' character Sam has a robotic detector to locate Chiral enemies. YouTuber Kantaro Studio made his own.
The clip below shows how he brought the Chiral detector to life.
The project took around 60 days and cost approximately $250.
パタパタの外観と内装、操作方法。FULLはこちら→「Made #DEATHSTRANDING 's chiral sensor - デス・ストランディングのパタパタ作ってみた 」https://t.co/hSJMl19dy7 pic.twitter.com/faSXNBLLl1

— 勘太郎工房 (@kantaro_studio) August 29, 2018
It was worth the effort though. Look how the finished version movement mirrors its in-game counterpart!