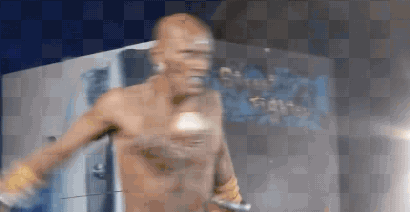 GIF: Banana Cospboys
This year, Team Mexico took top honours at the World Cosplay Summit in Nagoya with an impressive Street Fighter 2 performance.
Here is their stage show, which is one of the best I've seen.
BREAKING: Congratulations to Mexico for their amazing acrobatic winning performance at the #WorldCosplaySummit in Nagoya. Photos & details: https://t.co/JEfu17E07J#WCS2018 #wcs #コスサミ pic.twitter.com/n6jM77YQNQ

— AndrewJapanesePhotos (@japanesephotos) August 5, 2018
The reaction online in Japan was very positive.
...and another award for Mexico ???? NicoNico audience award. This was not a surprise, I daresay! #WCS2018 pic.twitter.com/eGcOaqSV2x

— kukkii karen (@scarletstarla) August 5, 2018
A look at who won which awards.
WCS 2018

Air Asia Award=Mexico
Brother Award=Denmark
Azur Lane Award=Indonesia
Laguna Ten Bosch Award=Mexico
Futaba Award=Mexico
Rinn Award=Mexico
Spearhead Award=Vietnam
Niconico Award=Mexico

1st place=Mexico
2nd place=Indonesia
3rd place=Thailand@cosplay_summit #wcs2018 #wcs pic.twitter.com/HAW4NPP7C9

— Dario Cosplay (@DarioCosplay) August 5, 2018
Mexican cosplay duo Banana Cospboys, cosplayers Luis and Lalo, did a wonderful job representing their country. Congrats to both!