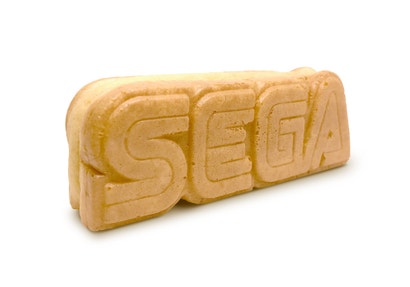 Photo:
Sega
Earlier this year, Sega launched its own taiyaki stand. Taiyaki is a classic Japanese fish-shaped snack typically filled with sweet red bean paste or custard cream. Screw fish, Sega is going to sell ones shaped like its logo.
As previously posted, Sega's taiyaki stall is located in Tokyo's Ikebukuro and is called "Sega no Taiyaki" (Sega's Taiyaki).
大行列やないけ! (@ セガのたい焼き 池袋店 in 豊島区, 東京都) https://t.co/yuXTu6FmFG pic.twitter.com/BuQDy685ct

— [email protected]スクフェス感謝祭両日 (@naomisbar) August 3, 2018
Here is the previously released standard fish-shaped taiyaki from Sega.
池袋にあるセガのたい焼き屋さんでチョコミントのたい焼きがあると聞いたので買ってきました。
チョコミントー!#チョコミン党 pic.twitter.com/ay1IT4wwTb

— 町田裕 (@hiro_matida) August 2, 2018
According to Sega, it took around half a year of trial and error to make the logo taiyaki happen. A special iron plate had to be developed to accurately reproduce the company's logo.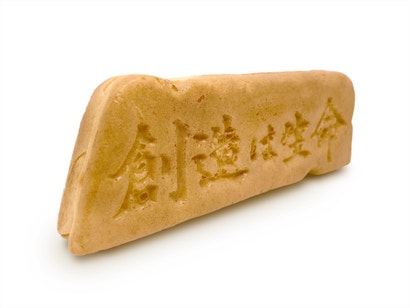 Photo:
Sega
The backside of the Sega taiyaki has the Sega Group's corporate slogan, which translates as "Creation is life."
Sega has already sold character taiyaki. Expect more in the future!
セガのたい焼き「Aqours焼き」!
嫁が池袋に行っていたので買ってきてくれました。
みかん味なのでもちろん2年生で。
ほのかなみかん味でサッパリしてて美味しかった。
次回以降も楽しみです pic.twitter.com/pkmMbAchYG

— 迷犬ホームズ@かんかん????リトリト???? (@1974holmes) July 24, 2018
セガのたい焼き! pic.twitter.com/JZgW1YSQhi

— チョコレート電車@3日目東S-07a (@chocoden) July 31, 2018
The Sega logo taiyaki goes on sale August 8 and will be available with either a red bean paste filling or a "premium cream" filling with vanilla beans.