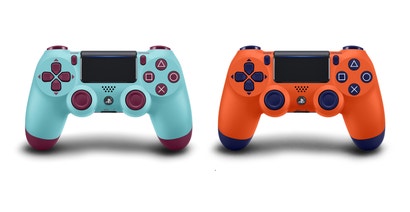 Image: Sony, PlayStation Blog
Sony has announced three new colour variations for the Dualshock 4, including a spunky blue two-tone one that looks fun as hell.
Update 11:20AM: Australian pricing and availability has been announced. This article has been updated accordingly.
Berry Blue is a DualShock 4 colour scheme that seems loosely inspired by weird, melted Slurpee flavours - a perfect partner to the equally Slurpee-like Sunset Orange controller released in Australia last year. Berry Blue is aqua and burgundy, while Sunset Orange is traffic cone orange and dark blue, both complementary contrasts that help every button and surface on the controllers really pop.
Somewhat less exciting is another camouflage variation and a copper toned-alternative to the existing gold and silver controller.
The the Blue Camouflage controller hits Australia October 12, the Berry Blue on October 23, and Copper on October 30. Sunset Orange will also be made available again for a limited time on September 18. They'll be priced at $99.95.

Image: Sony, PlayStation Blog
The PS4 and Xbox One both released with all-black controllers. It was part of a design scheme that was equal parts sophisticated and boring. In 2016 Microsoft launched its Design Lab program for fully customisable Xbox One controllers, and a year later Nintendo released a handheld bookended by two Icy Hot-inspired Joy-Con followed by a few other equally colourful versions. So it's about time Sony released some wilder variations of its own.
Last year around this time Sony released a trio of translucent-coloured controllers, but arguably nothing so far has been as bold as the new two-toned ones. What can I say, I'm a sucker for bright plastic, so much so that I will be promptly returning the DualShock 4 I bought this weekend so I can upgrade to something a little more exciting.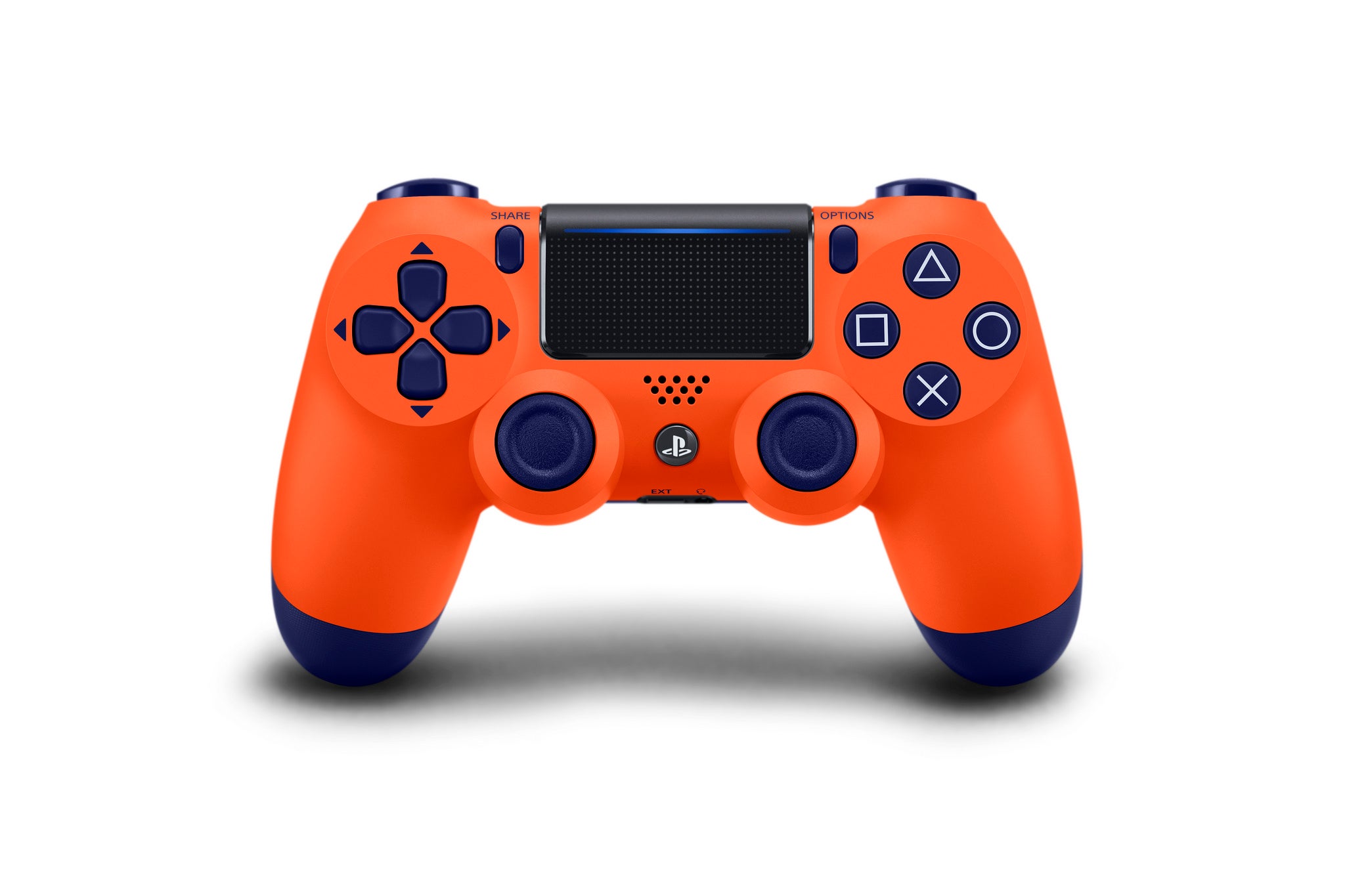 Image: Sony, PlayStation Blog