Online in South Korea, fans noticed that two panels in Kim Song-mo's latest manhwa, the webcomic A Record of a High School Life, looked familiar.
Comparisons of the panels appeared to show the drawings seemed to mirror art from manga Slam Dunk, which ran from 1990 to 1996. (Of course, Slam Dunk's manga artist Takehiko Inoue has also been called out for appearing to trace original NBA photos!)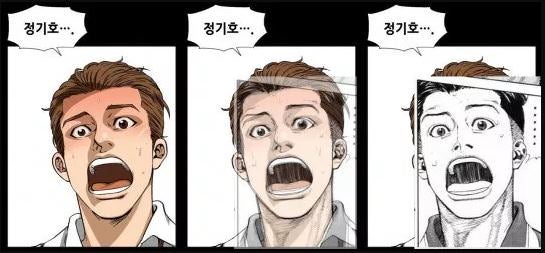 Imgur" loading="lazy" > Image: Naver,Image:
Imgur
According to mainstream news sites Joins and Naver, Kim released a mealy-mouthed statement about the allegations, saying that when he was a huge fan of the Japanese basketball manga and when he studying comic book art, he traced around 30 Slam Dunk comics.
After that, Kim added, he's been told that his work looks like that in Inoue's manga.
Kim explained that he wanted people to understand that this was something his hand more than his brain had remembered. He apologised for creating this public brouhaha and said he is taking steps so this won't happen again.
I guess it won't, because in a just-published article, Joins reports that Kim's webcomic A Record of a High School Life is now going to end serialization.