Do you love science fiction and/or Disney theme parks? Well, you may want to hold your breath. Next week in Los Angeles, there's an auction of vintage Disneyland memorabilia.
The auction is being put on by collector Richard Kraft in partnership with Van Eaton Galleries. The memorabilia, which spans 25 years, comes from Kraft's personal collection and includes all manner of authentic props, knick-knacks and collectables from Disney history. We're talking actual pieces of rides, park signs and artwork. It's likely to bring in millions.
Ahead of the sale, Kraft put his whole collection on display in an abandoned Sports Authority in Sherman Oaks, California and opened the doors for all to see. The public is free to come in and check out his collection every day leading up to the auction, which will be held August 25 and 26.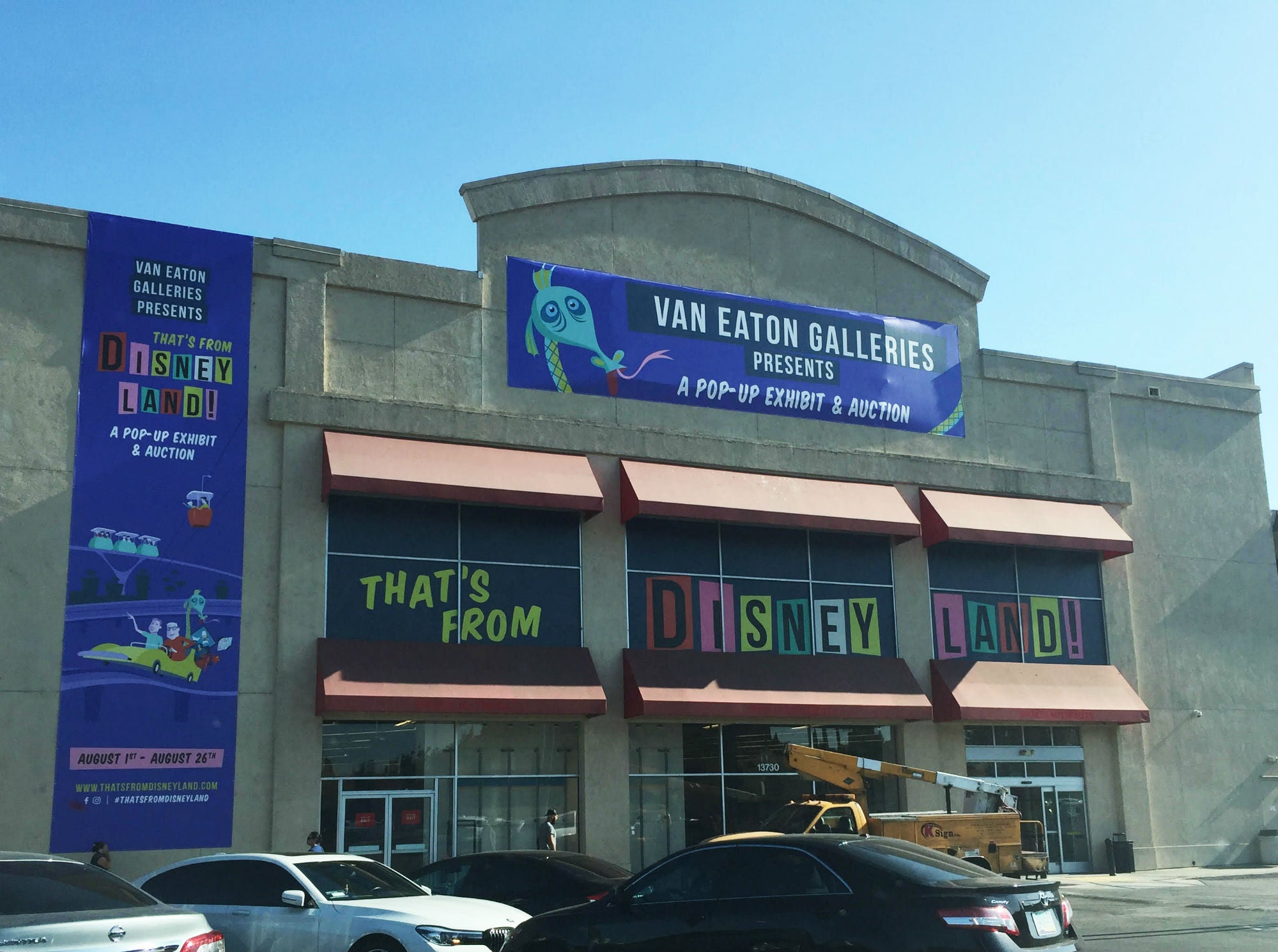 The outside of the "That's From Disneyland" exhibit in Sherman Oaks.
I did just that a few weeks ago and while there was some stunning stuff there, as you can imagine, I gravitated more toward the sci-fi stuff. Tomorrowland items, in particular. And below, we have photos and some info about what we thought were the coolest science fiction pieces from the exhibit.
First up is this "original painting created to promote" the then-newly opened Star Tours ride back in 1987. The image, which was used in all manner of ads, features R2-D2, C-3PO and Captain Rex. It's expected to go to for between $US3000 and $US5000 ($4124 and $6873).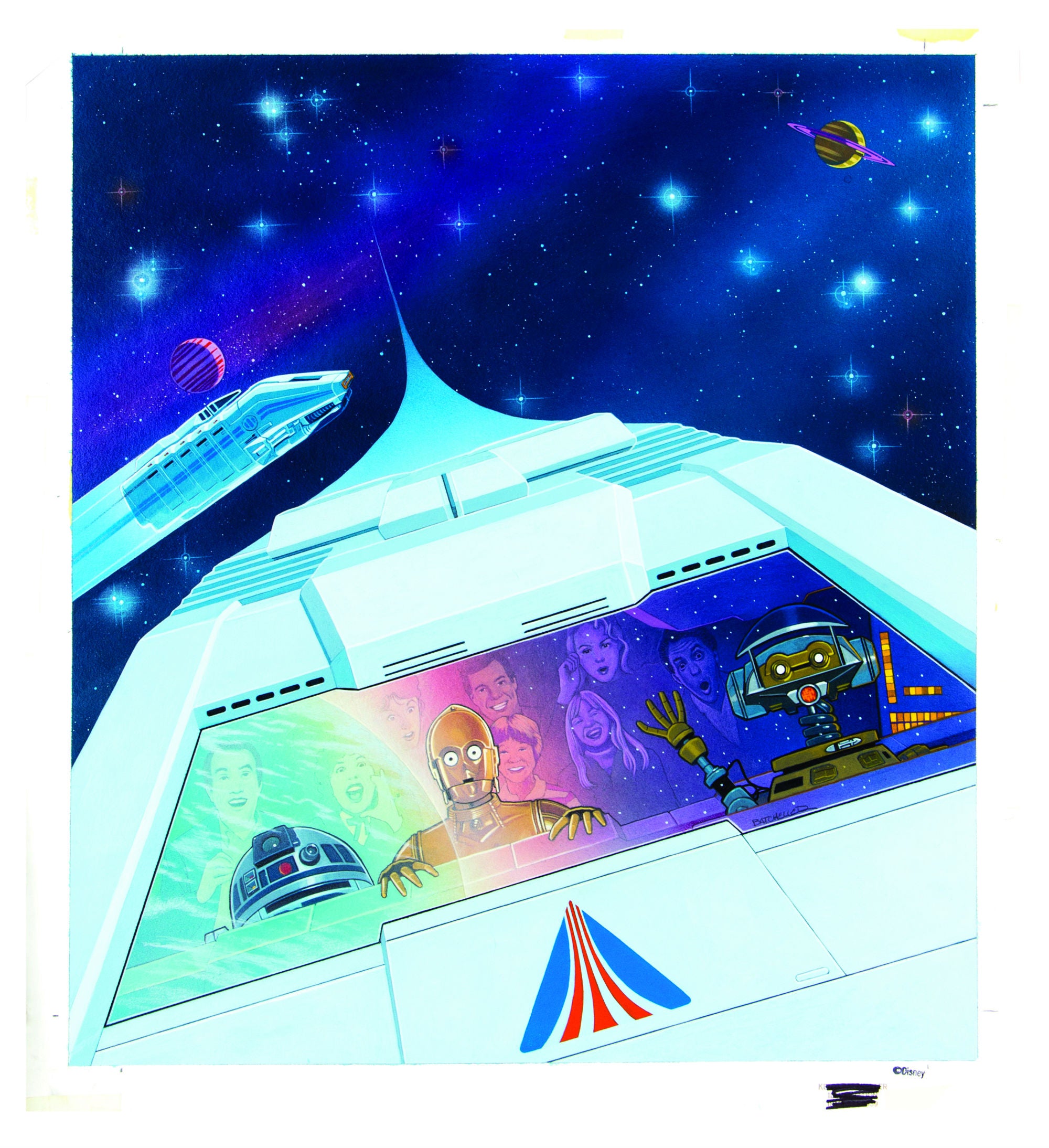 Lot 754, original Star Tours promo art.
This next one should look familiar. It's an artist-proof, limited edition poster for the Indiana Jones Adventures ride by the legendary Drew Struzan, released in 1995. This one is just a print but it's signed by Struzan, then-Disney president Michael Eisner and George Lucas himself. It's estimated to fetch between $US1000 and $US2000 ($1375 and $2749).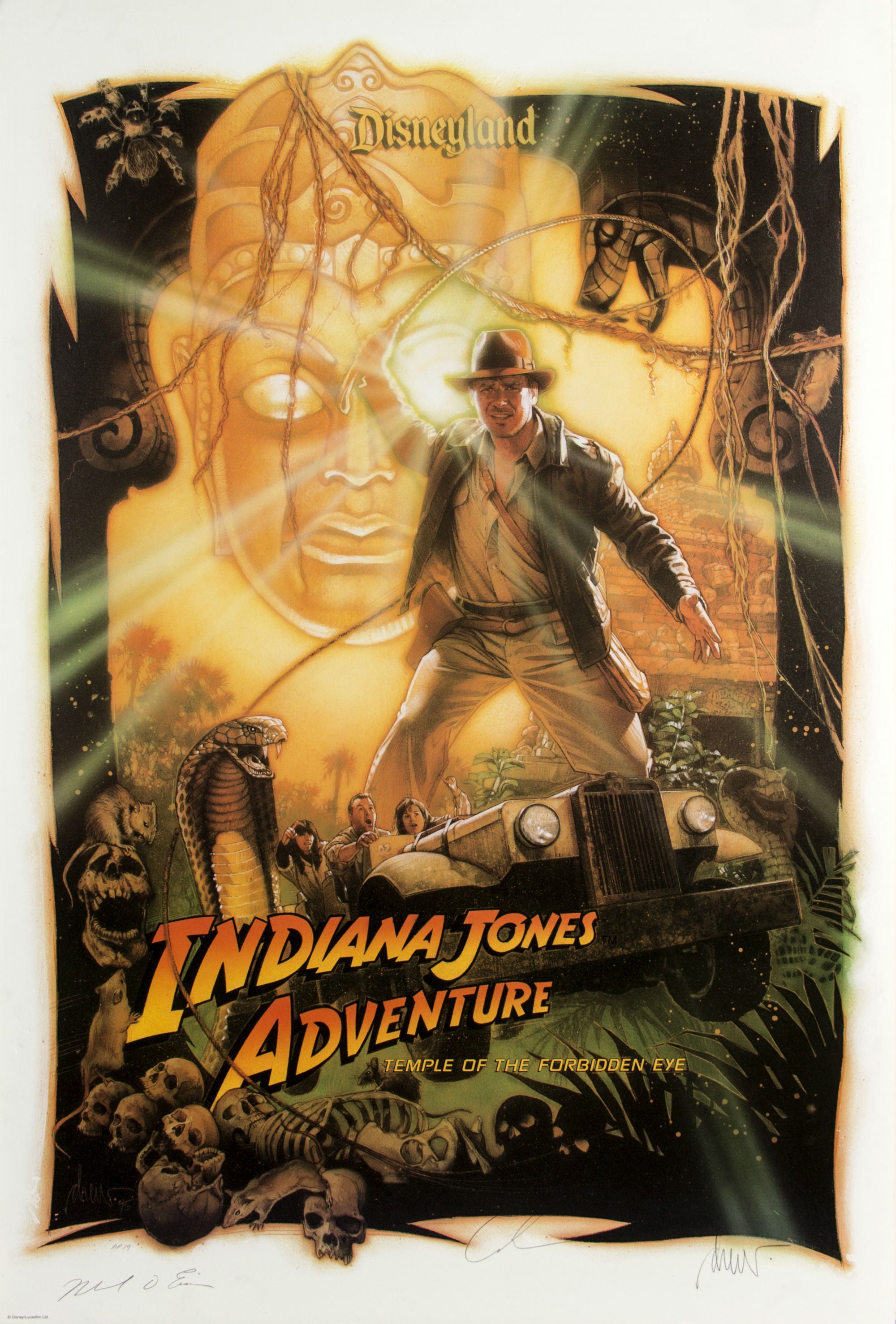 Lot 392, signed Indiana Jones poster.
You can't think "Tomorrowland" and "Disneyland" without thinking "Space Mountain", right? So how's this? This is "an original attraction vehicle" used on Space Mountain beginning in 1977. Short of owning the whole ride itself, this is as cool as it gets, which is why it's expected to sell for anywhere between $US25,000 and $US50,000 ($34,363 and $68,727).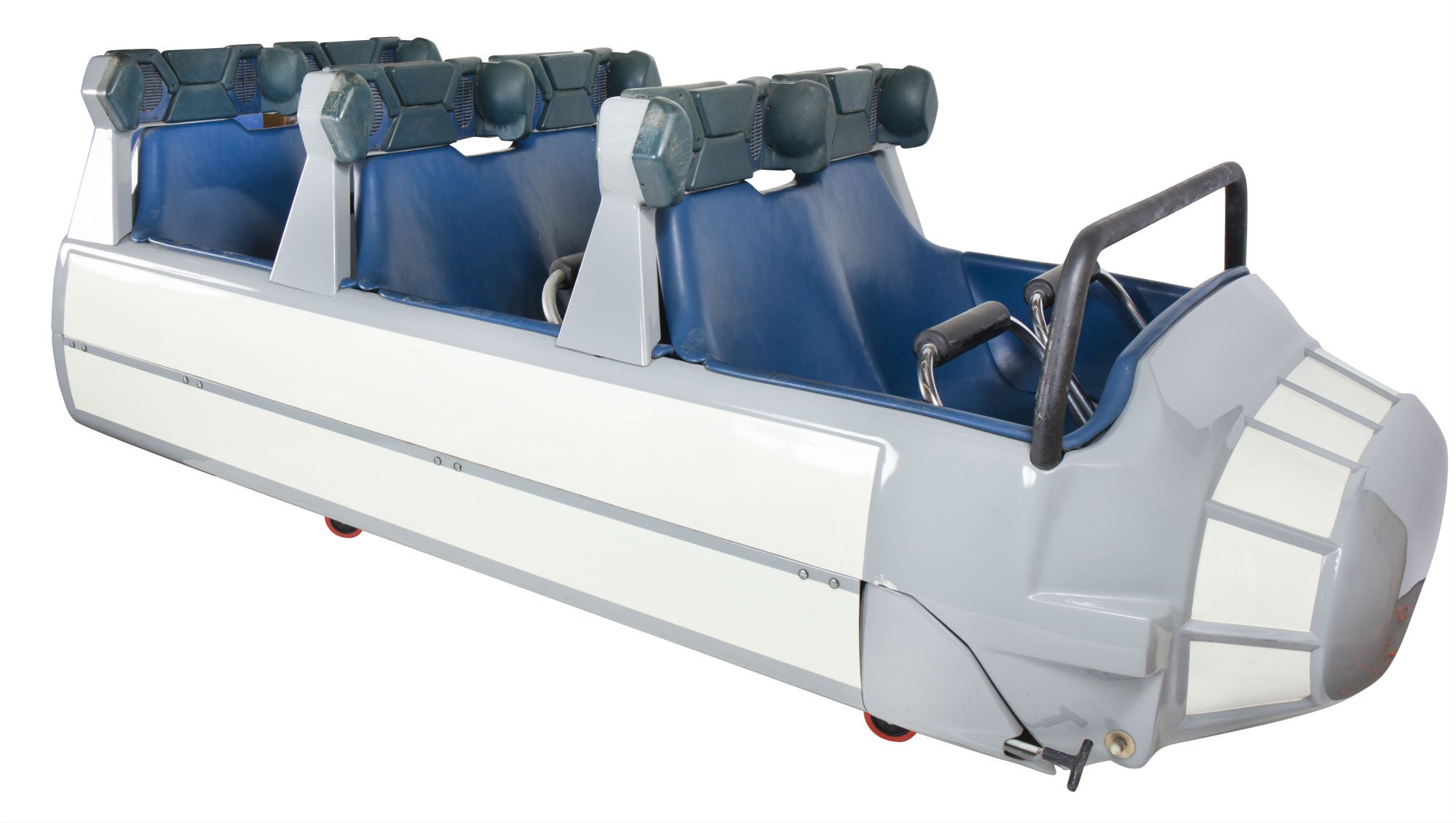 Lot 744, an original Space Mountain attraction vehicle.
Do you love Space Mountain but don't have 70k laying around? Well, this is a super awesome alternative to the vehicle. It's a limited edition lithograph featuring original concept art for the ride by John Hench. Again, it isn't original art — it's a reprint released in 1997. But it's one of only 300, comes framed, and is expected to sell for between $US200 to $US400 ($275 to $550).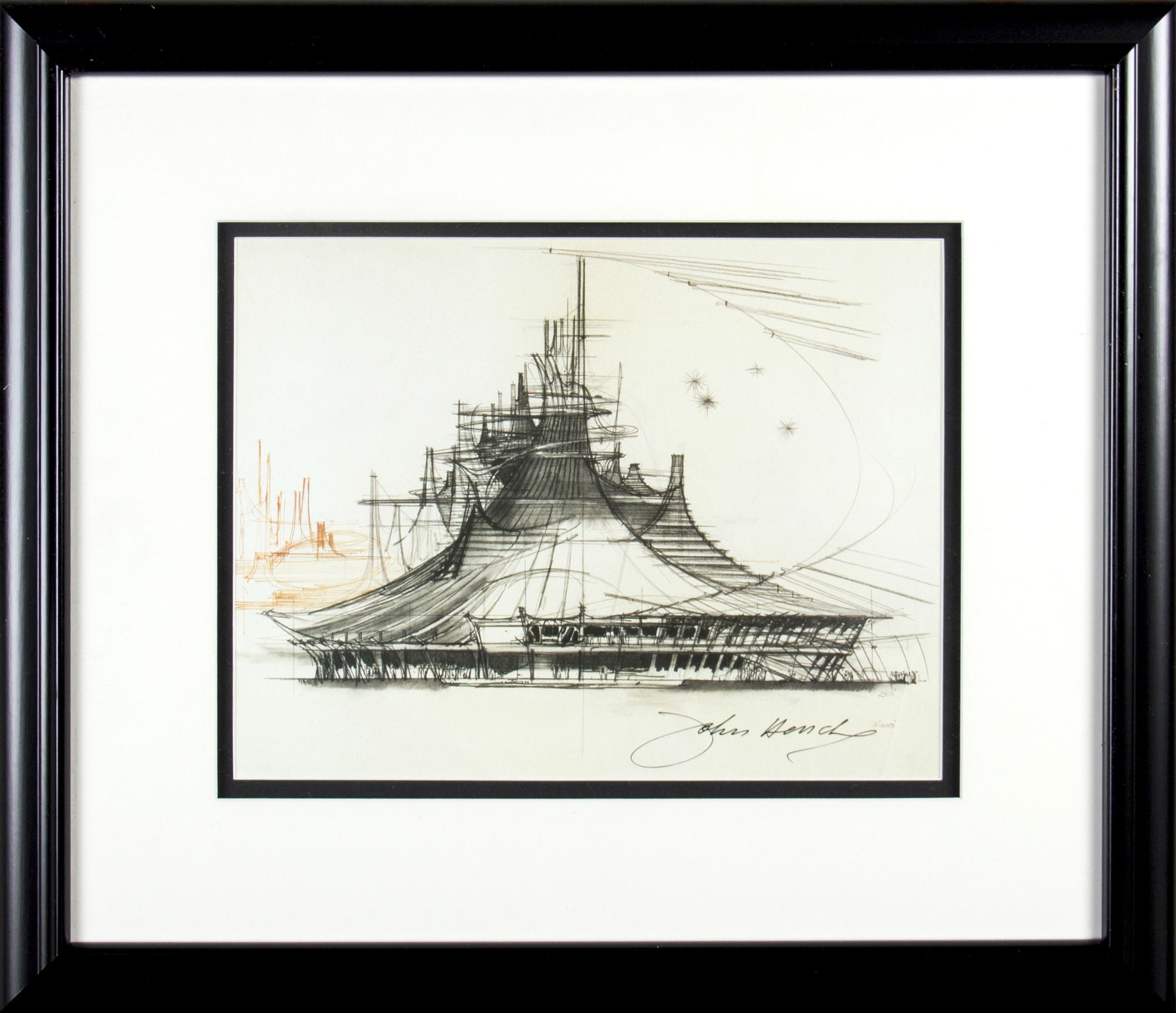 Lot 737, John Hench Space Mountain concept print.
This is the most unique thing I saw at the exhibit. It's an original attraction vehicle for the "Rocket Pods" ride. Now, we all remember that popular ride "Rocket Pods", right? You don't? Of course not. That's because it was open in Disneyland's Tomorrowland for all of two years, from 1998-2000, and during that time it was regularly closed for repairs.
It was basically Disneyland's answer to the Magic Kingdom's PeopleMover, except it accelerated and decelerated, almost like the modern TestTrack in Epcot. Seems as though the idea was a bit too ahead of its time, though, and the ride was closed in September 2000. Most of the cars were believed to be destroyed but this one made it out. It's estimated to sell for between $US15,000 and $US25,000 ($20,618 and $34,363).

Lot 748, Rocket Pods attraction vehicle.
You knew I was going to circle back to Star Tours, right? This is another original painting created during the development of Star Tours. It was done by Imagineer Tim Delaney back in 1986. A finalised version was one of the first things the public saw about the ride. It's estimated to fetch between $US3000 and $US5000 ($4124 and $6873).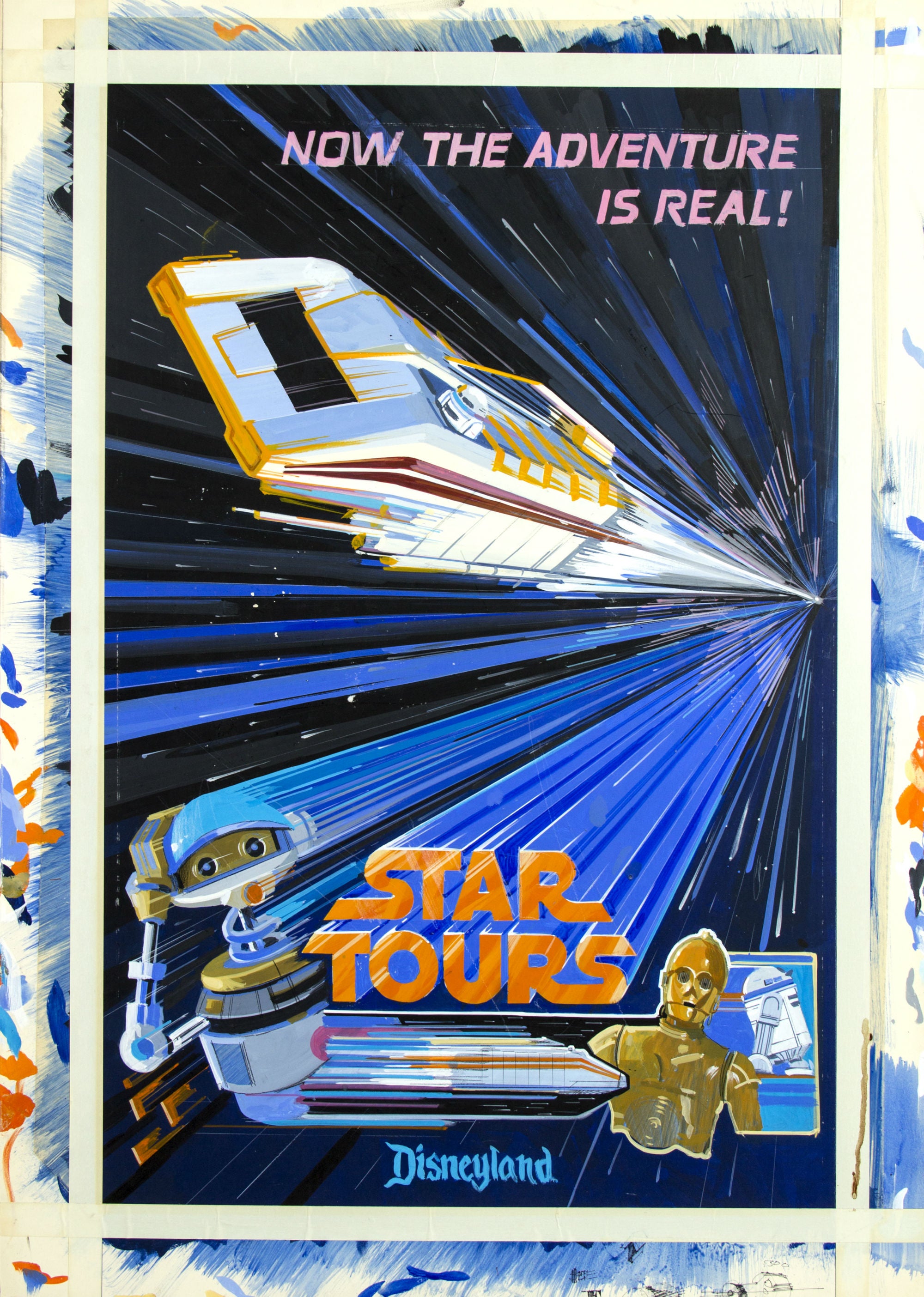 Lot 749, Tim Delaney Star Tours painting.
Finally, the next two pieces are both original concept art created to pitch a commercial for Star Tours that ended up airing on TV during the first few months of the rides opening. Each image has dialogue from the commercial and storyboards.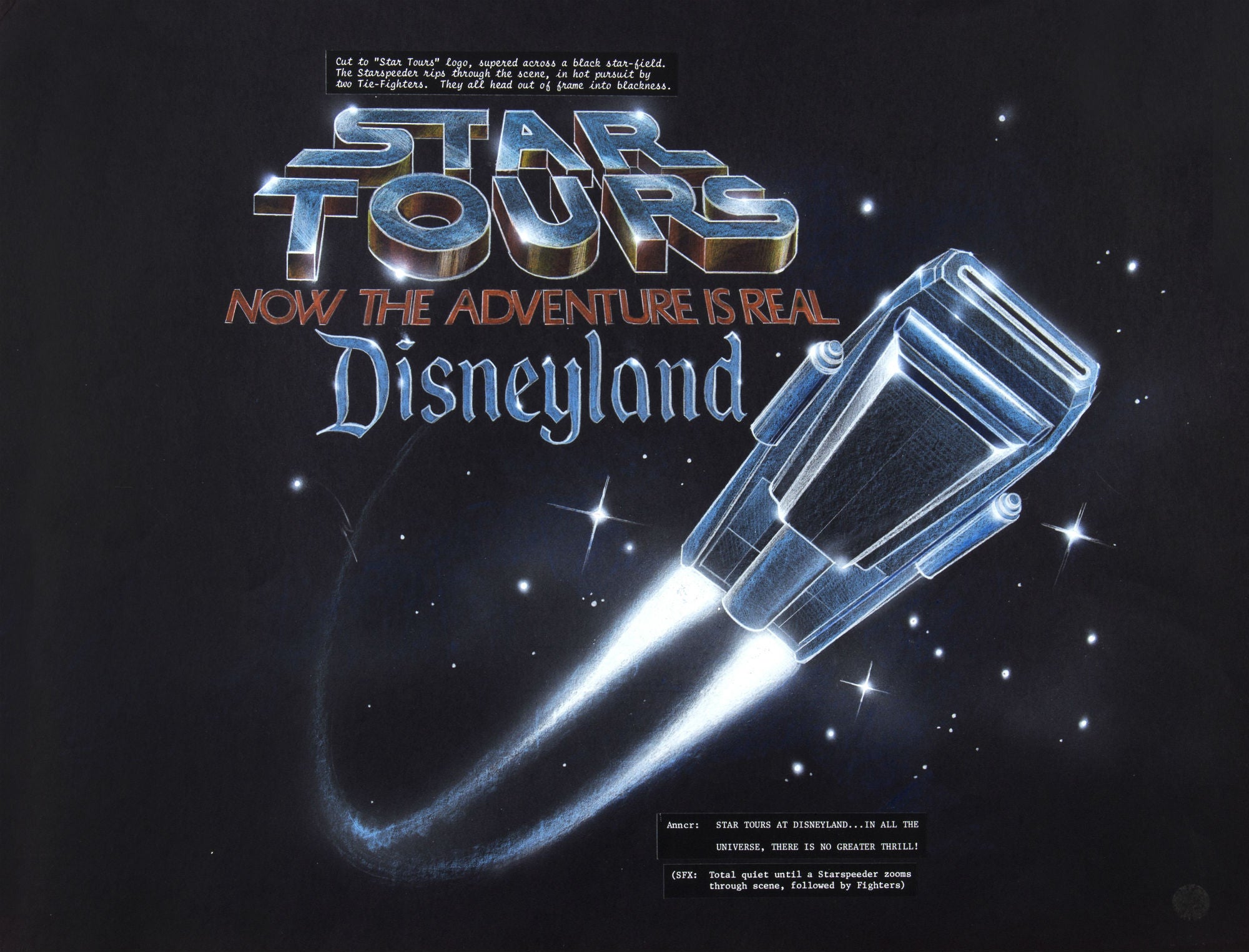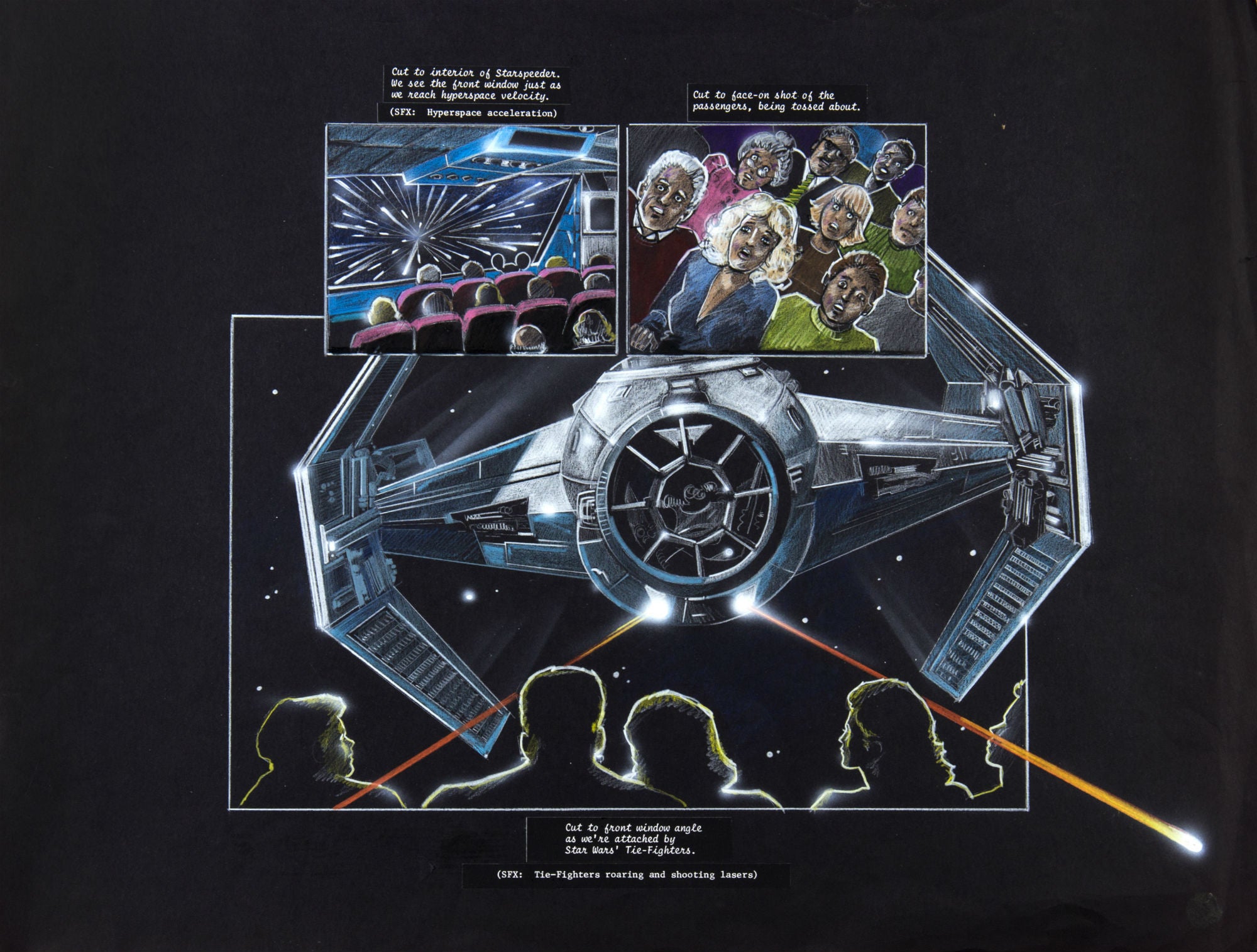 has it or something like it.
You can find out more about the exhibition, request a catalogue, and even register to bid at thatsfromdisneyland.com. The free pop-up display is open through August 24, before the auction August 25-26.