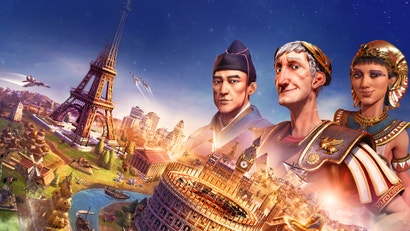 Every big video game publisher plans out their marketing announcements meticulously, juggling dozens of bureaucratic balls every time it's time for a new trailer or press release. When something interrupts those plans — like, say, Nintendo postponing a planned Nintendo Direct — weird things can happen.
Like three oddly-delivered Switch announcements including Final Fantasy 15 (Pocket Edition) and Civilization 6.
Yesterday, following a devastating earthquake in Hokkaido, Japan, Nintendo announced that it would indefinitely delay the Nintendo Direct that it had previously scheduled for yesterday morning.
As a result, some publishers that had already planned announcements for the Direct simply went through with those announcements in muted ways. Because for big corporations, changing plans can be like trying to re-route an oil tanker.
First came the out-of-nowhere news yesterday that Final Fantasy 15's chibi Pocket Edition is coming to consoles, including Switch. The news came in the form of a surprise trailer and console listings on the Microsoft and PlayStation stores.
The game's actually out today on Xbox One and PS4, so it's safe to say that delaying that announcement wasn't an option, but it still felt a little strange. (The Switch version will follow later.)
Capcom also surprise-released a demo for Mega Man 11 on Switch yesterday, likely an "out now" announcement that was planned for the Direct.
And then, also yesterday, publisher 2K Games said that Civilization 6 is coming to Switch on November 16. Except something is a little off. There's been no press release or social media announcement — just a listing on the Civ website with an embedded trailer that isn't live yet. Almost as if the announcement wasn't supposed to happen yet.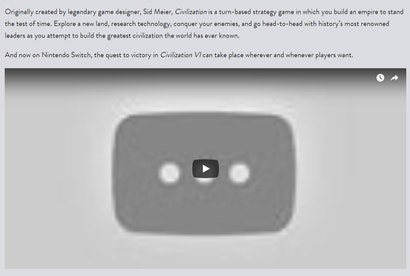 It's all an interesting glimpse at how one big platform-holder's change in plans can have a ton of ripple effects. Also, whoa, Civilization 6 is coming to Switch! Hell yes.