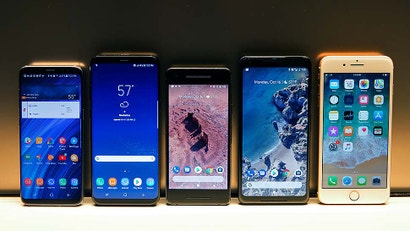 If you noticed your Android phone was being a bit stubborn about battery saver recently, you're not the only one.
Google has apologised overnight through their official account in the PixelCommunity subreddit. The mea culpa came after Android users noticed that the battery saver function had been turned on without their consent, which the makers of Android confirmed had happened as a result of "an internal experiment".
"Hi all, some of you may have noticed that battery saver turned on automatically today," Google posted. "This was an internal experiment to test battery saving features that was mistakenly rolled out to more users than intended. We have now rolled battery saver settings back to default. Please configure to your liking. Sorry for the confusion."
The test affected Android users running Android Pie, rather than just Pixel phones specifically. Along with anecdotal reports from users about non-Pixel phones being impacted, Mishaal Rahman from XDA Developers noted that their OnePlus 6 was mysteriously in battery saver mode too.
Given that Google Play Services requires total access to your phone — including permissions to things like your text messages, body sensors, camera and so on — it has the requisite access for running device experiments. You're not generally supposed to notice those kinds of tests, but it could also be noted that Google probably shouldn't be running them without asking users first, either.
Thanks, BBC!