Grand Theft Auto games have had their fare share of celebrities and famous actors doing voice over roles, like Samuel L. Jackson as officer Tenpenny in GTA San Andreas or Ray Liotta as Vice City's protagonist Tommy Vercetti. But the GTA franchise also has a lot of celebrities appear in-game as their actual selves.
Some of these are just a voice on the radio, and other times they actually appear as a physical character. Recently, GTA Online's latest update, After Hours, added four new popular DJs into the game.
But this isn't the first time the GTA franchise has had real life celebrities appear in-game.
---
Phil Collins, GTA Vice City Stories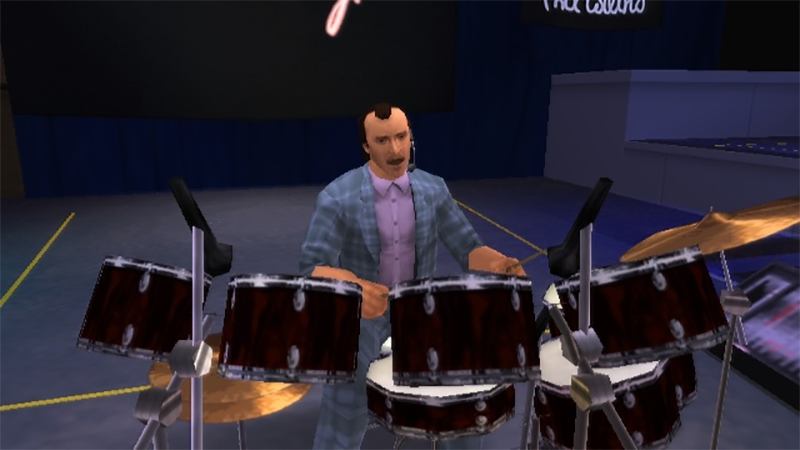 Phil Collins is probably the most famous celebrity or artist to ever cameo in a GTA game. He isn't found in one of the big GTA games like San Andreas or IV, but instead in one of the portable games, Vice City Stories.
It was such a weird moment to have Phil Collins show up on my PSP. Players can eventually unlock the ability to pay $US6000 ($8,301) to watch Collins virtually perform in concert, which is an expensive ticket in 2018 but in the 80s, the period the game is set in, seems unbelievable. Not cool, Phil.
---
Lazlow, GTA III,VC, VCS, SA, LCS, IV, V, Online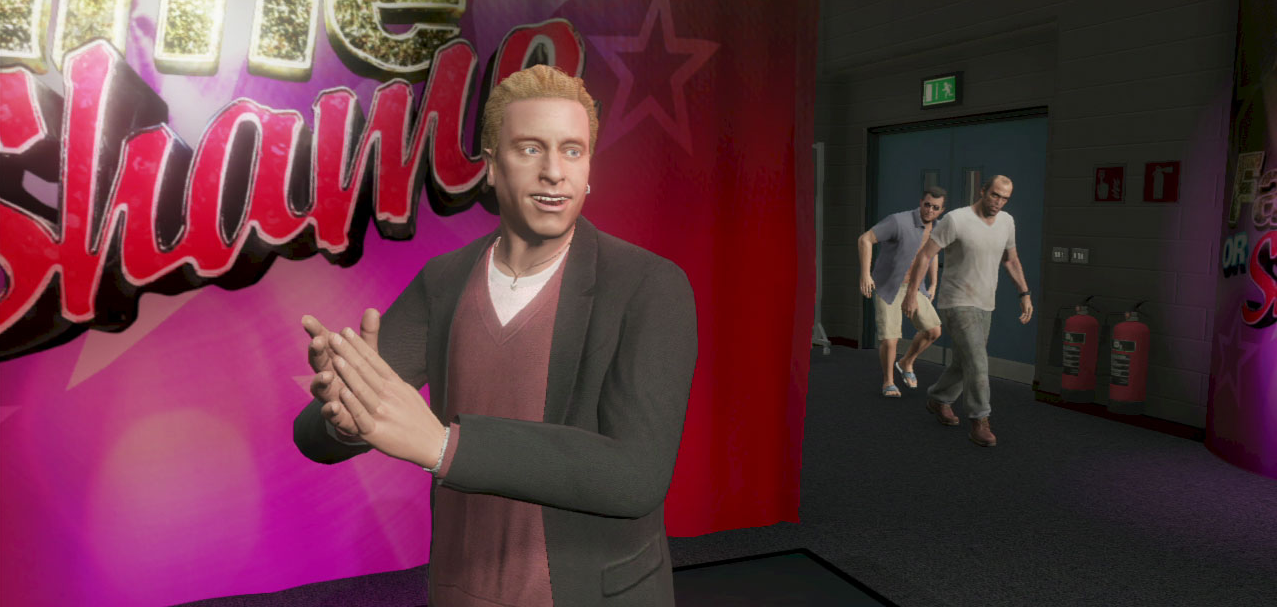 Lazlow may not be as famous as Phil Collins, but to many fans of the GTA series he might be more well known. In real life Lazlow is a radio personality, just like his in-game character. Lazlow in real life is also a writer for Rockstar, working on games like Red Dead Redemption and GTA IV.
Lazlow has appeared in multiple GTA titles as a radio host, usually a bit angry and immature one. In GTA V he made the jump from radio to television and was the host of an in-game TV show called Fame or Shame. Lazlow also appears in a few missions in GTA V and in the latest GTA Online update.
---
Kenny Loggins, GTA V & GTA Online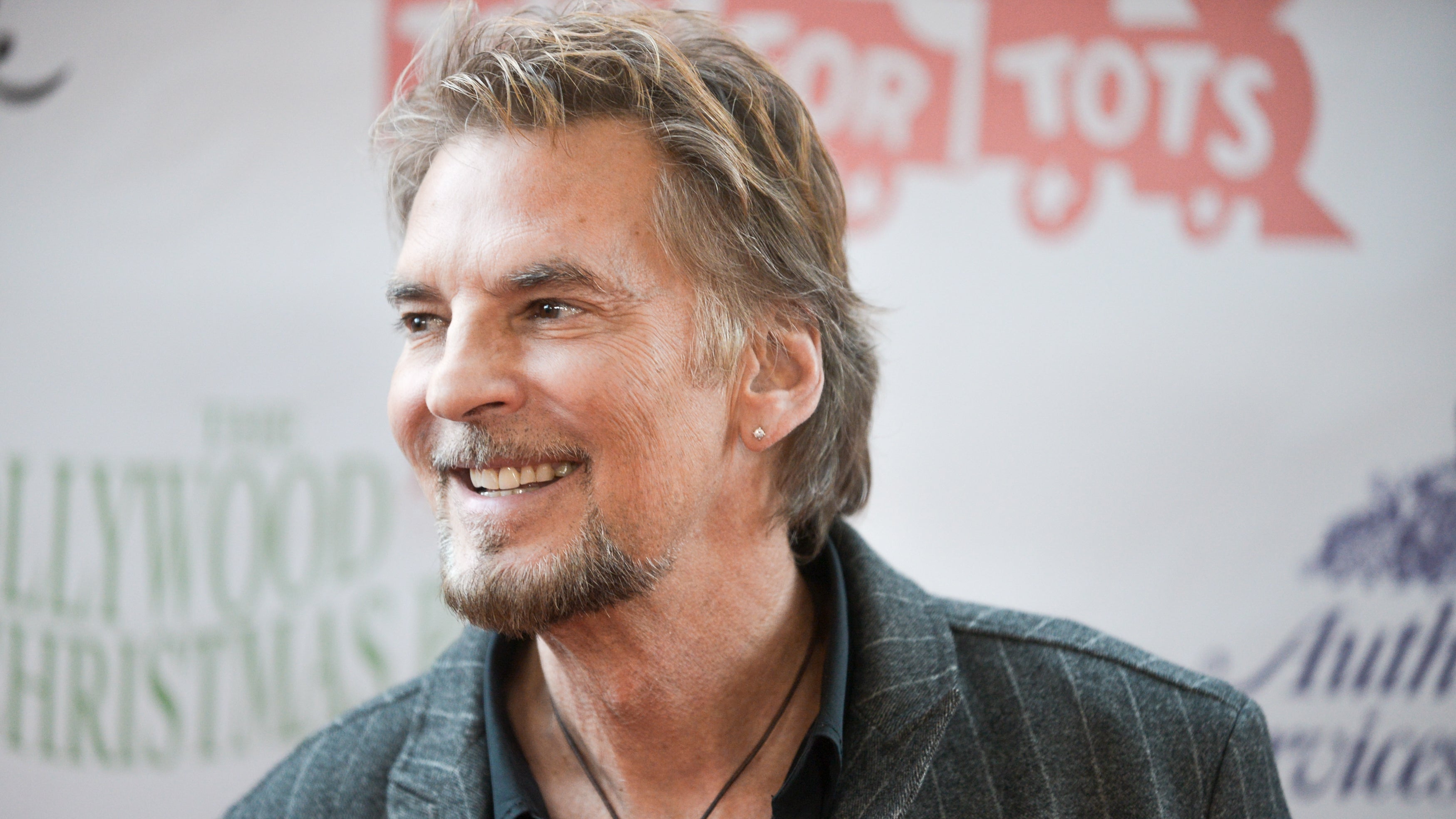 Photo: Richard Shotwell/Invision/AP
One of my favourite radio stations in GTA V is Los Santos Rock Radio. I love the music the station plays, but I also love its host: Kenny Loggins. The dude just exudes chill rock vibes whenever he talks.
I can just picture him relaxing in his DJ booth, mic on his chest and head tilted back as he watches the ocean. He also has two songs in GTA V, "Highway To The Danger Zone" and "I'm Free," which means he sometimes has to introduce his own song on his own station.
---
Katt Williams, GTA IV

GTA IV has a comedy club where players can pay a few bucks to watch a set performed by a famous comedian. Probably my favourite comedian in the game is Katt Williams. His material holds up over a decade later, and some of his jokes are tailored to fit into the GTA universe.
For example, he jokes about working at Burger Shot, an in-universe fast food joint. But my favourite joke is about the lack of cats and dogs in Liberty City. It's a good point: Where are all the cats and dogs in Liberty City?
---
Juliette Lewis, GTA IV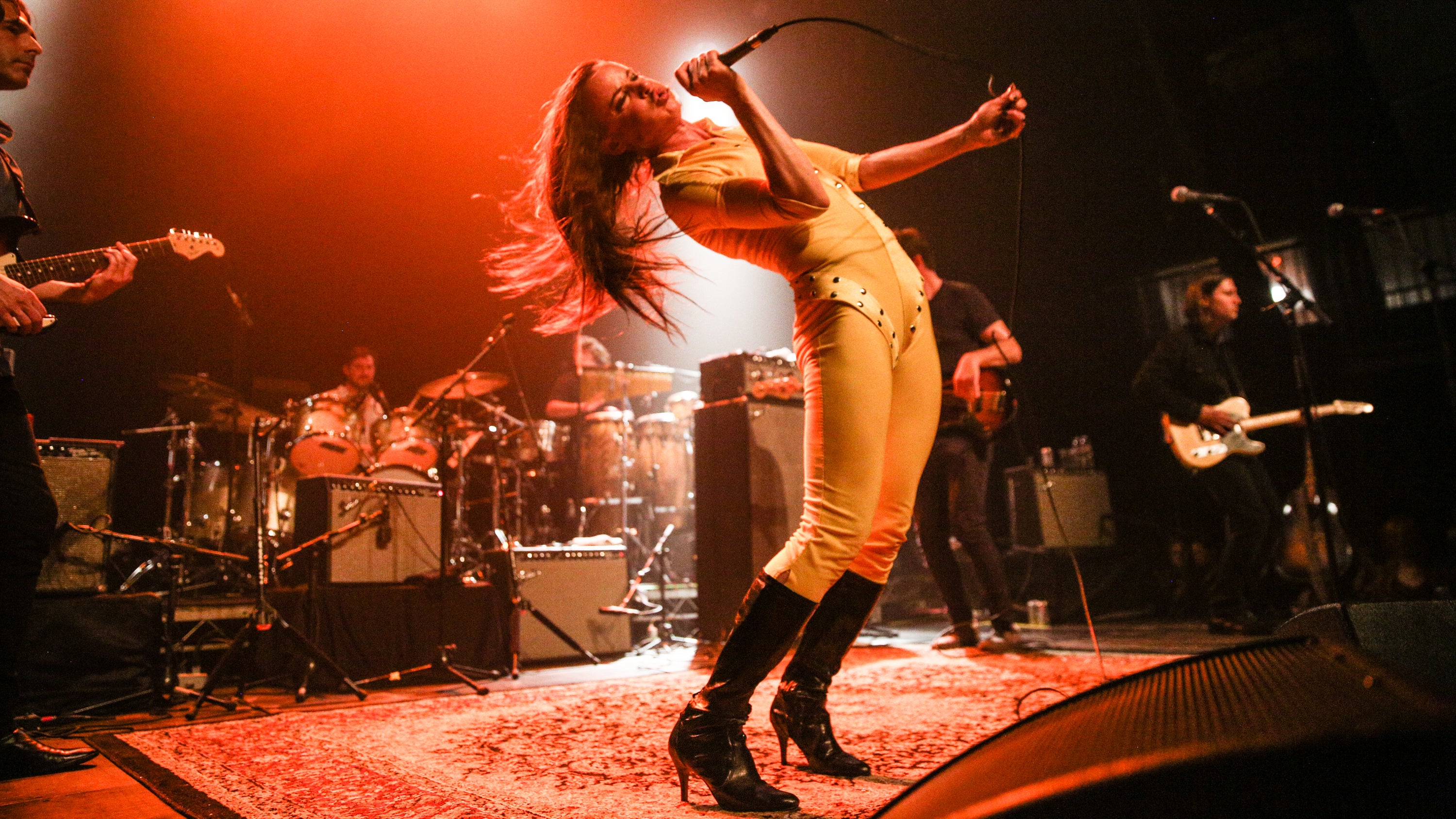 Photo: Rich Fury/Invision/AP
The actress famous for roles in movies like From Dusk Till Dawn, Natural Born Killers and What's Eating Gilbert Grape also hosted a modern rock station, Radio Broker, in GTA IV. The station is constantly making fun of hipsters, with Juliette Lewis poking fun at their clothing, music tastes and attitude.
At first it seemed a bit random that she would host a radio station in GTA IV, but then I found out she has her own band and plays some kick arse tunes. In fact, one of her band's songs, "Inside The Cage," is included in GTA IV.
The band broke up in 2009 but is supposedly getting back together to record some new material. Maybe one of their new songs will find its way into GTA 6?
---
Jesco White, GTA V & GTA Online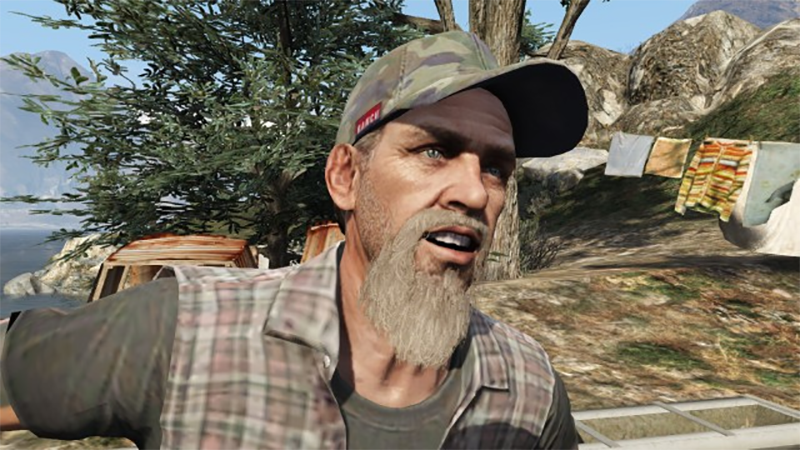 Probably not as well known as the other celebrities and artists on this list, Jesco White is a tap dancing folk artist who hosts a radio station in GTA V.
White has appeared in a couple of documentaries about his life, his dancing and his struggles with depression and drugs. He also briefly appeared in the music video for "Loser" by Beck.
His station's playlist was handpicked entirely by him and is filled with some unique songs. One of my favourites is "Get With It," which is a short song from 1956. Jesco White can also be found in GTA V, tap dancing the day away.
---
Ricky Gervais, GTA IV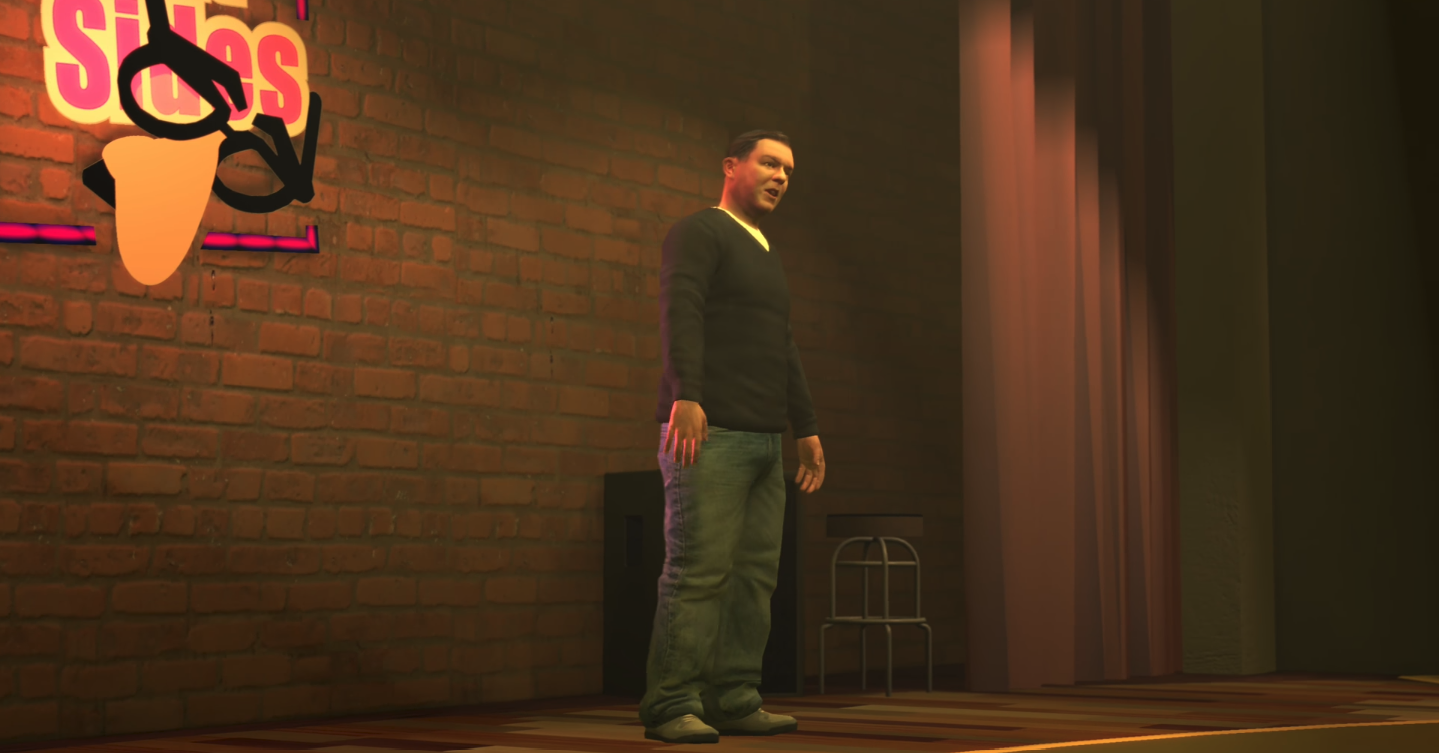 Probably best known for his role as David Brent in the original UK version of The Office, Ricky Gervais has also made his way into the digital world of GTA. Specifically, Gervais is featured in GTA IV's comedy clubs.
Similar to Katt Williams, fans can buy tickets to see Gervais performing a few short comedy sets. Some of his material doesn't hold up ten years later, but for fans of Gervais it's cool to be able to sit down in Liberty City and see him perform.
Like Katt Williams, Gervais did mocap and audio recording to make the performance feel real.
---
Iggy Pop, GTA IV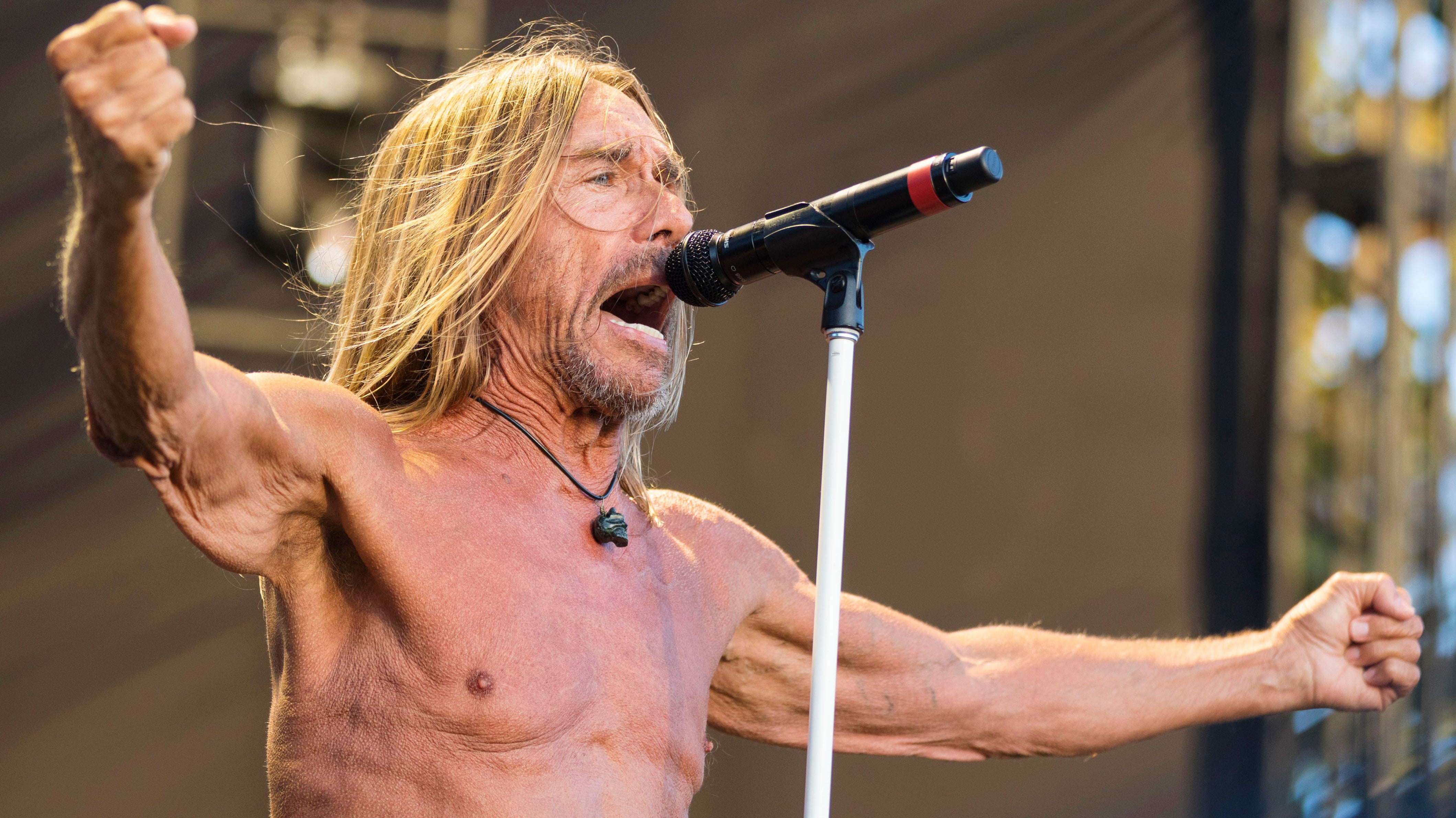 Photo: Colin Young-Wolff/Invision/AP
The shirtless rocker is known for his hit songs like "Lust for Life" and "Real Wild Child (Wild One)." He is also known for running around and dancing like a madman, usually topless.
The rocker appears as a DJ in GTA IV, hosting the classic rock station Liberty Rock Radio. He talks about how the city is going down the drain and how he would rather live in Vice City. 
---
This isn't a complete list of ever celebrity and famous person who has popped up in a GTA game as themselves. The series has also had appearances from folks like model and actress Cara Delevingne, comedian Frankie Boyle, DJs like The Black Madonna from the recent GTA Online update, Bootsy Collins and more.
While we have no idea when GTA 6 will finally be announced, I hope we'll see more celebrities show up in future GTA games.
Who were some of your favourite celebrities to appear in a GTA game?