Deku, meet Peter. Peter, meet Deku.
In honour of the recent release of the rather fantastic Spider-Man video game on the PlayStation 4, artist Bagani Sularte, from Manila, in the Philippinnes, drew a fantastic illustration that mashes up Peter Parker's Spider-Man look from the game with Deku, the ambitious young hero that stars in My Hero Academia, a show that around here.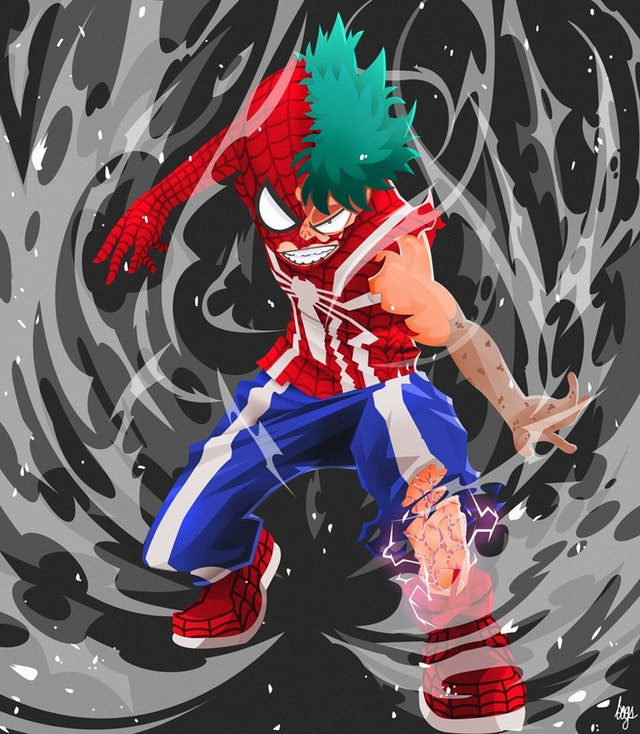 Spider-Deku! (Illustration: Bagani Sularte)
The dynamic piece merges Spidey's costume with Deku's, forming a relaxed but vicious take on the classic Spider-Man look. The power crackling off of Deku, and the very anime wind effects, are a nice touch.
This Spider is ready to crush the competition and become the best superhero there ever was.
If you like Sularte's work, you can check out more on their Instagram or their Behance portfolio. And if you want more of that Spidey costume, play Spider-Man on the PS4, it rules.