Dracula, the Count, Lestat, even Angel and Blade — we know the origin stories of these iconic vampires from across the pop culture landscape. But one beloved vampyr has been long overdue for a backstory, and this exclusive look at a quirky new horror comic anthology is finally doing it.

Edgar Allan Poe's Snifter of Terror, launching tomorrow from Ahoy Comics, offers a zany look at horror through the weird interpretive lens of a drunk Edgar Allan Poe as your guide through classic tales of the macabre.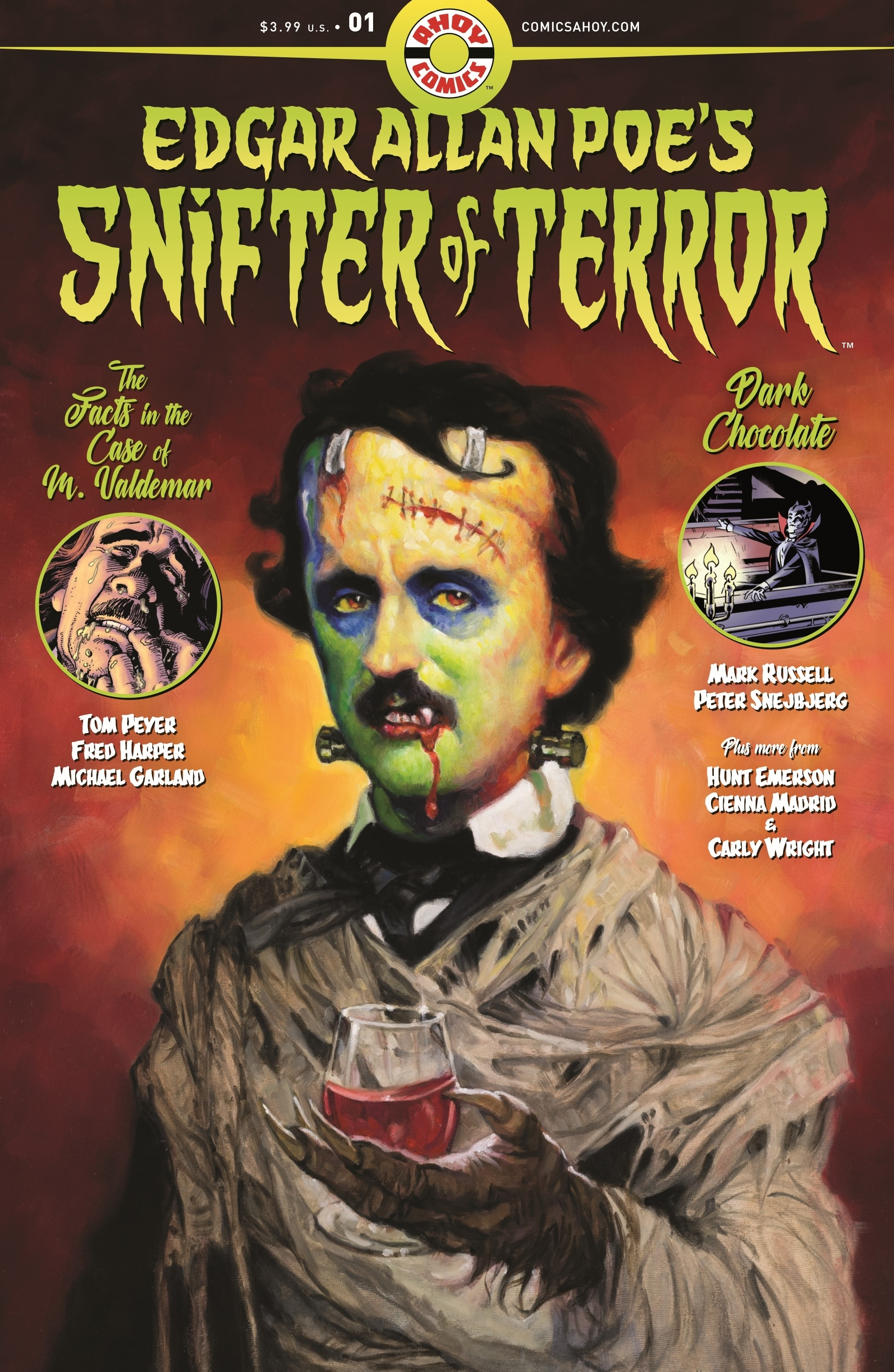 The full cover of
Snifter of Terror
's first issue. (Image: Richard Williams, Ahoy Comics)
The first issue gathers stories from the likes of Tom Peyer (Batman '66), Fred Harper, Mark Russell (The Flintstones), Peter Snejbjerg (Starman), Hunt Emerson, Cienna Madrid, Carly Wright and Shannon Wheeler. But we are very excited to give you an All Hallow's Eve treat in the form of this exclusive preview of Russell and Snejbjerg's tale from the first issue, "Dark Chocolate":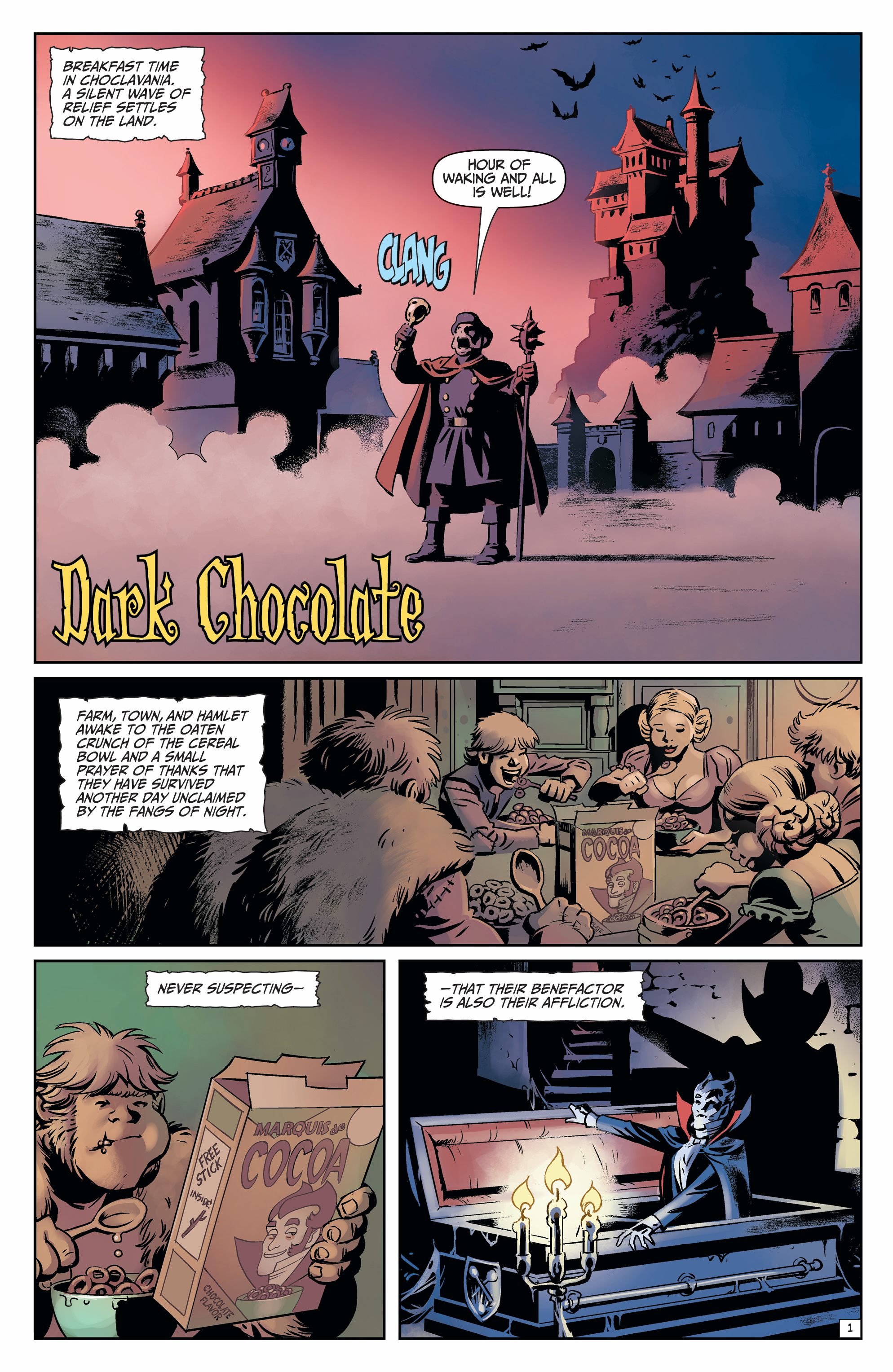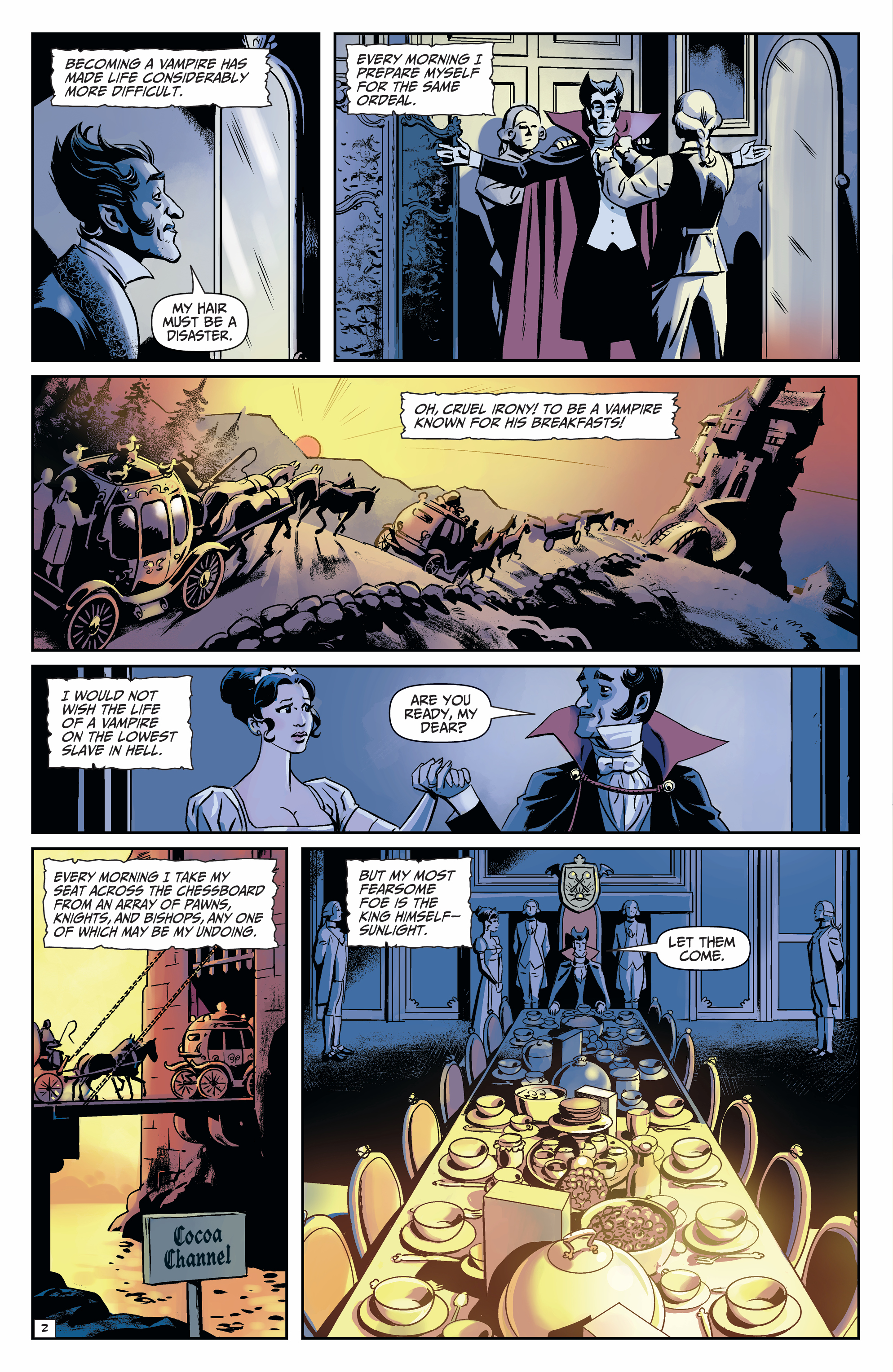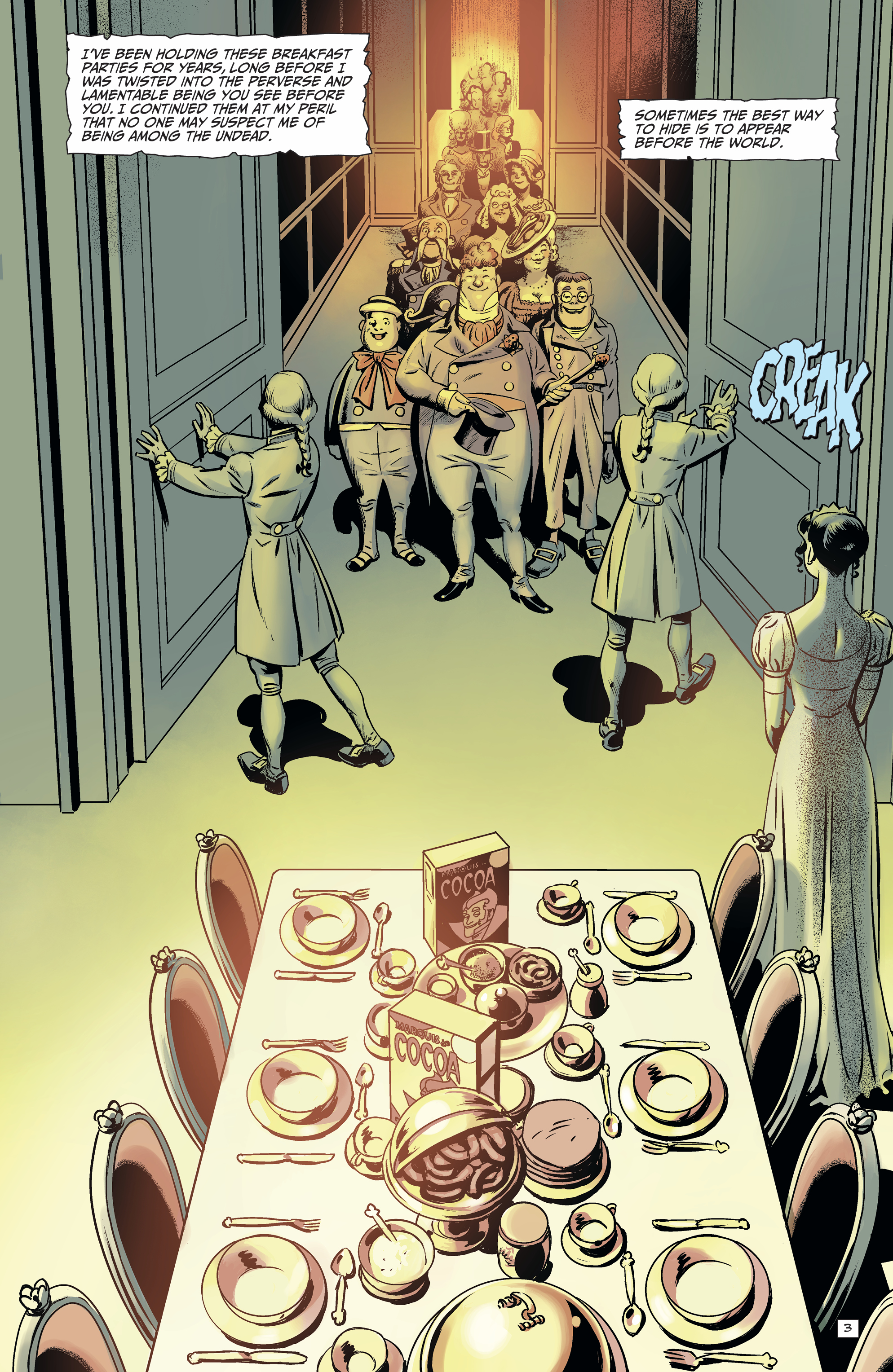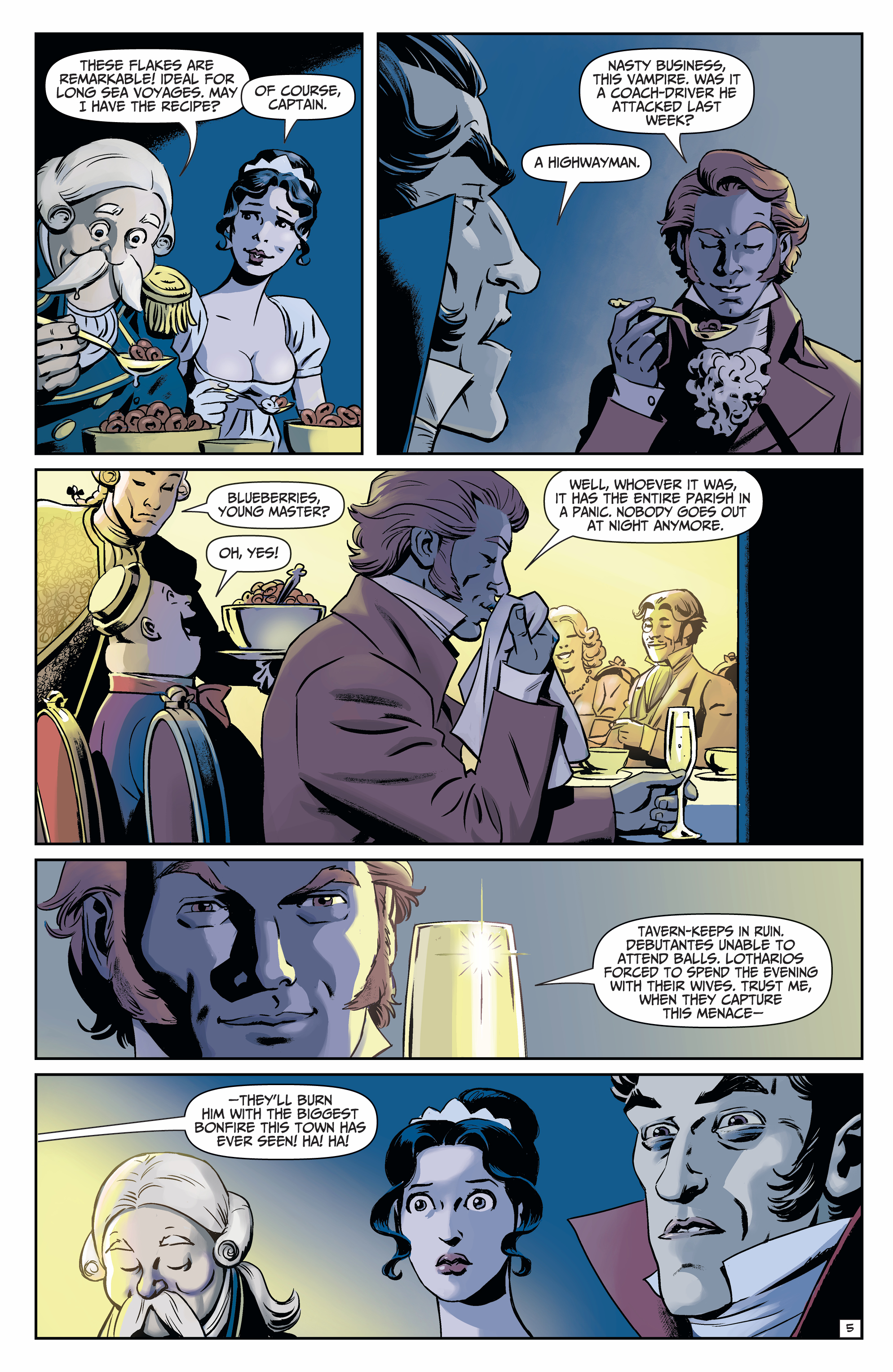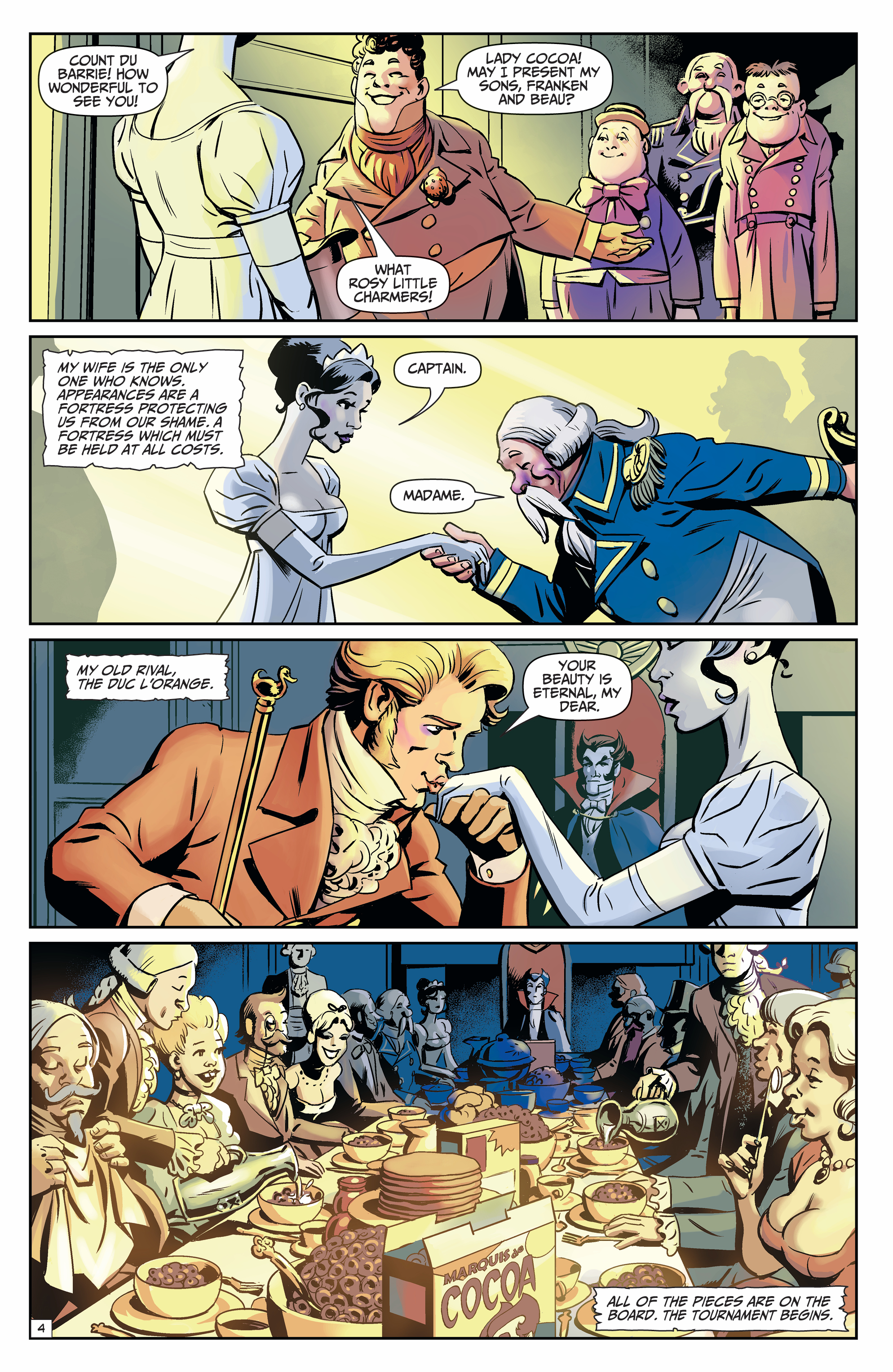 Guessed who the "Marquis de Cocoa" really is yet? Well, if not, you have all that and more to look forward to when Edgar Allan Poe's Snifter of Terror #1 hits shelves tomorrow.